In this edition of corporate cafe design for Cisco at their Bengaluru GCC, the theme of pottery brought warm colors and earthern hues to the dining experience. Larger-than-life pictures of moulded earth, in delightfully high resolution adorned large walls in this cafe.
Corporate cafe design can transform the engagement of employees. Companies owe that 1 hour of delightful dining experience to their employees, to provide them a mid-day break. Often, great cafes spur great conversations which in turn helps churn innovative ideas. The challenge was to make this large cafe for Cisco more of a restaurant than a cafe.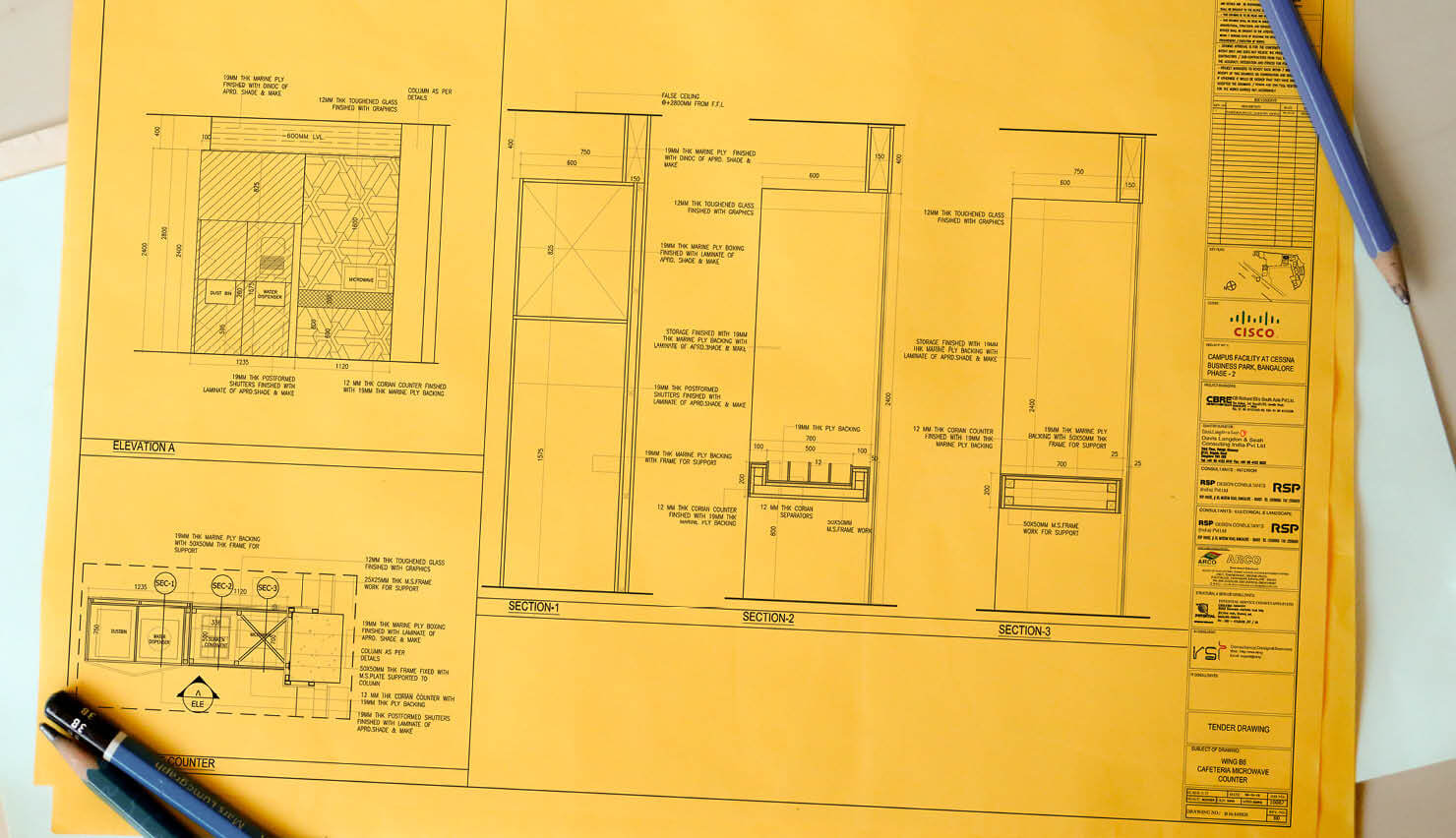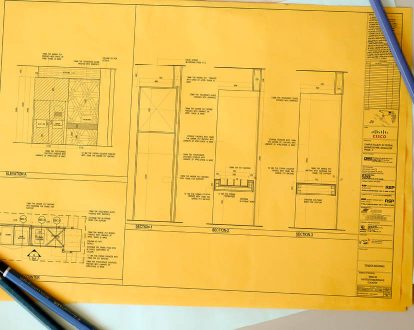 Rezonant commissioned renowned photographer, Senthil to click breathtaking pictures of artist Sumanth at his fabulous studio. The photographs provided intensity and calm, in a monochrome monologue.
Textures and 3D ceramic sculptures from artist Adil Writer of Pondicherry, along with a clean design language from RSP Design consultants helped transform this cafe into a fine dining experience.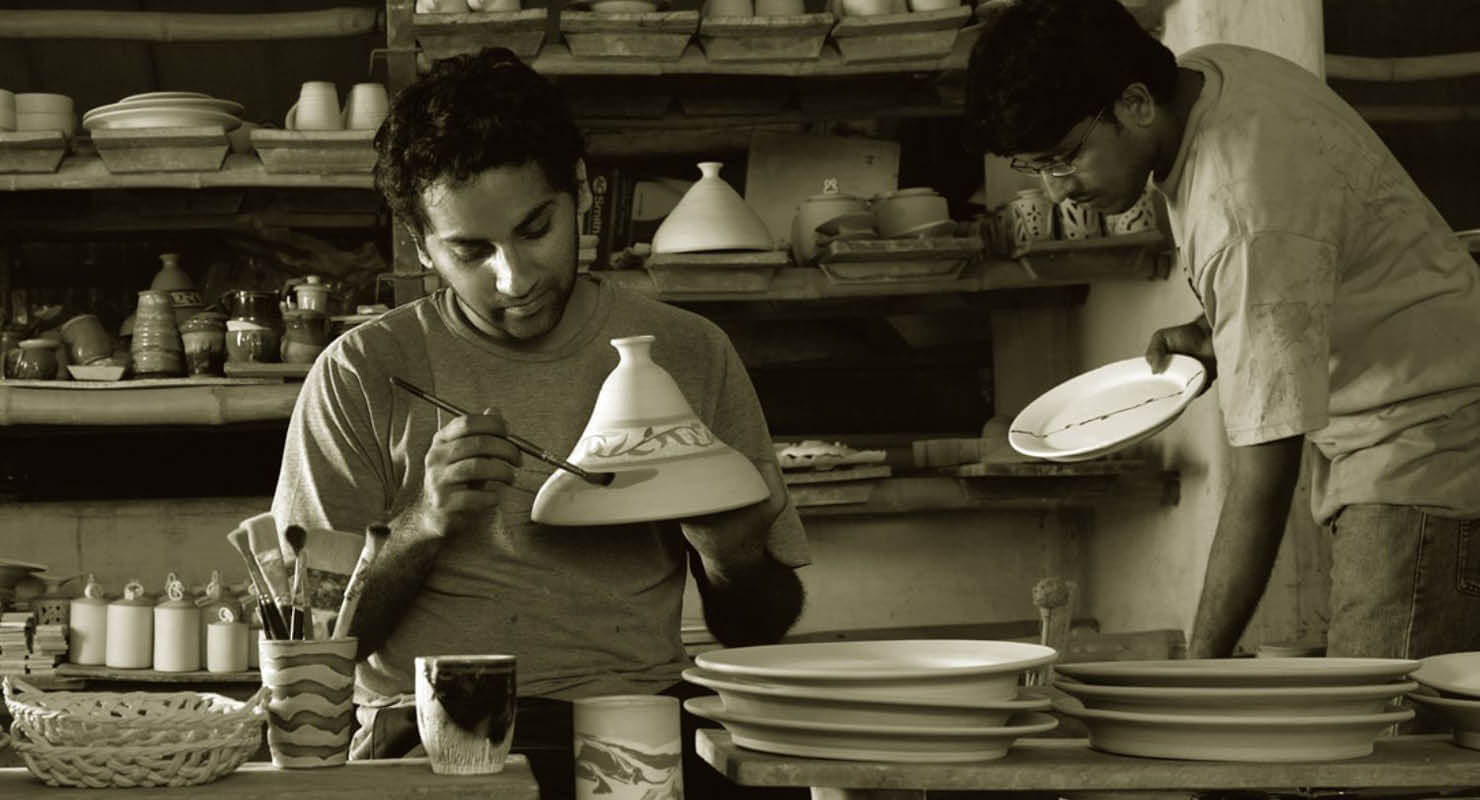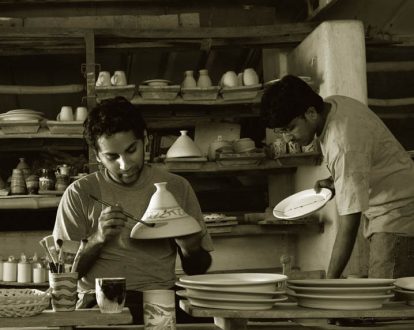 The design used over 25 high resolution photographs of various stages of clay pottery making. These visuals were then color corrected to blend in with the interior design scheme. This scheme helped differentiate this cafe from the other cafes we designed for Cisco.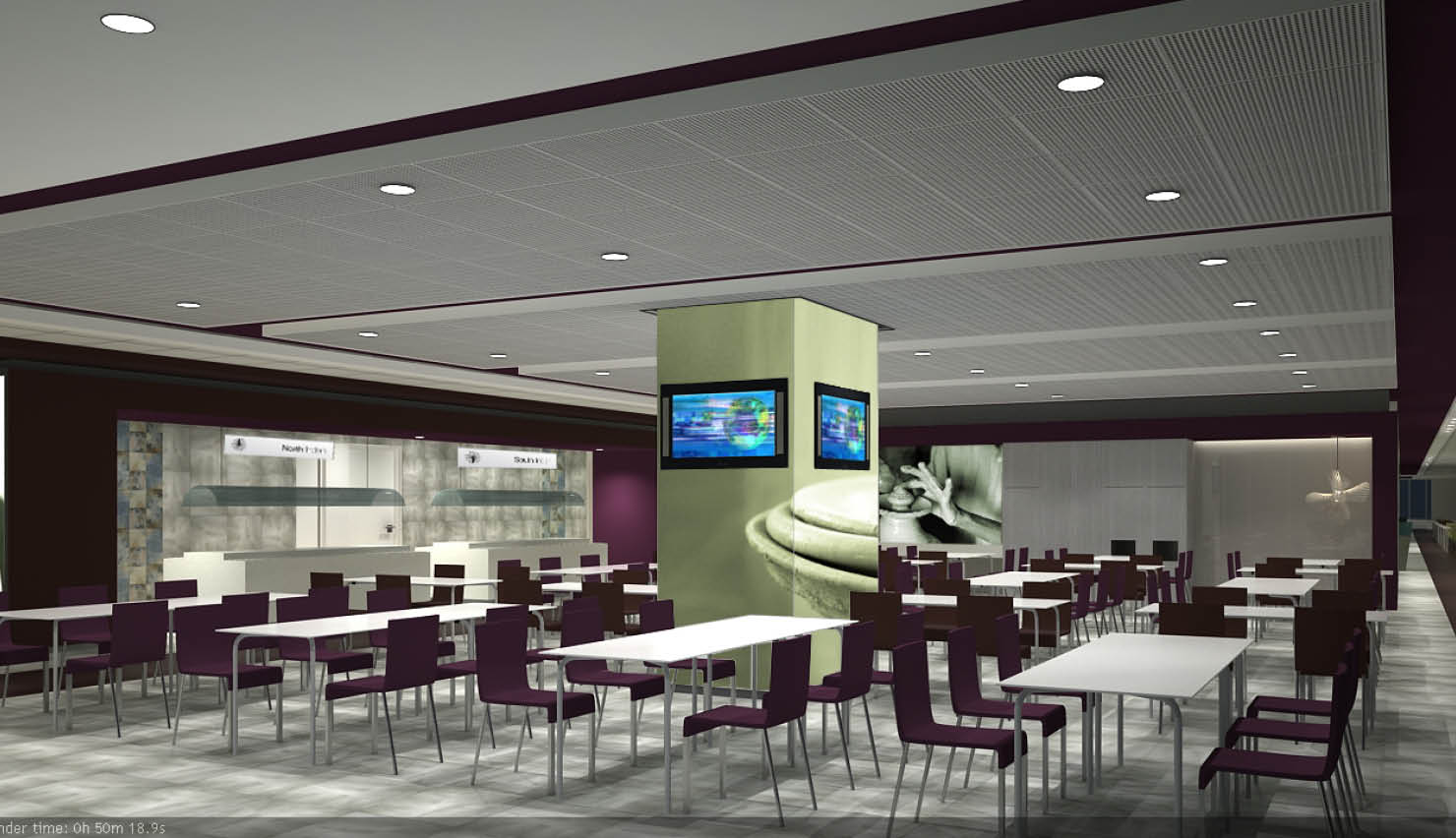 Corporate cafe design with clay visuals
This cafe became a benchmark for corporate cafe design among the large GCCs in India.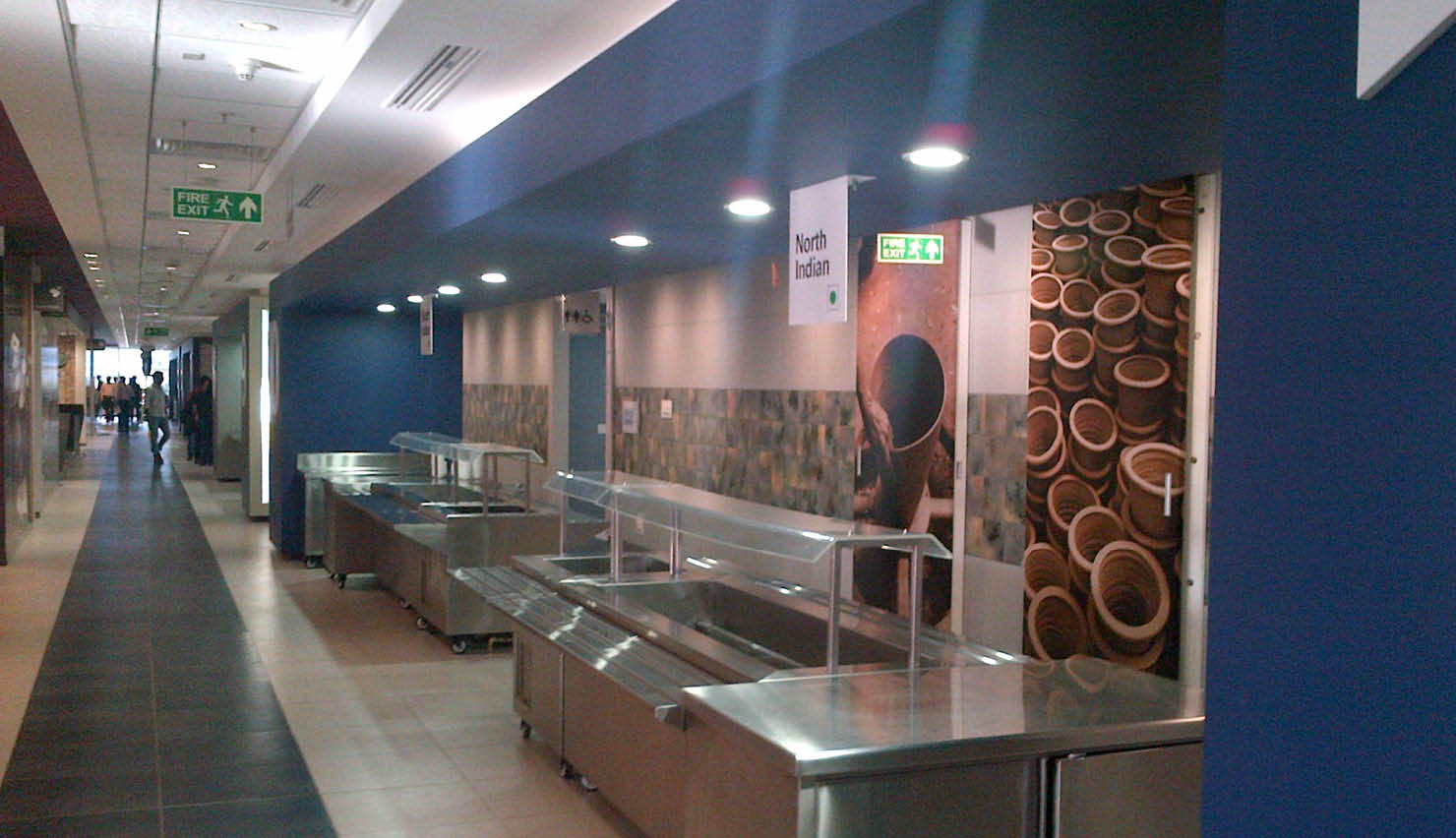 The overall process brought different stakeholders together to provide a seamless experience to users.
"Employees enjoy spending more time in this cafe, often using this as an informal brainstorming space"