Sumadhura Folium is an upcoming real estate project in the heart of Whitefield. We helped create an immersive and informative Experience Centre to showcase the features this project offers.
Sumadhura is a real estate developer with projects in Bangalore and Hyderabad. Sumadhura Folium, their recent project has an exciting and unique positioning, "Everyday's a vacation at Folium". Our challenge was to create a space that collated all the features this upcoming project has to offer.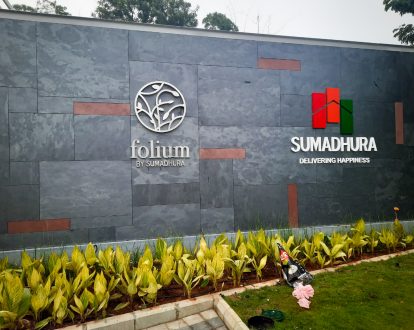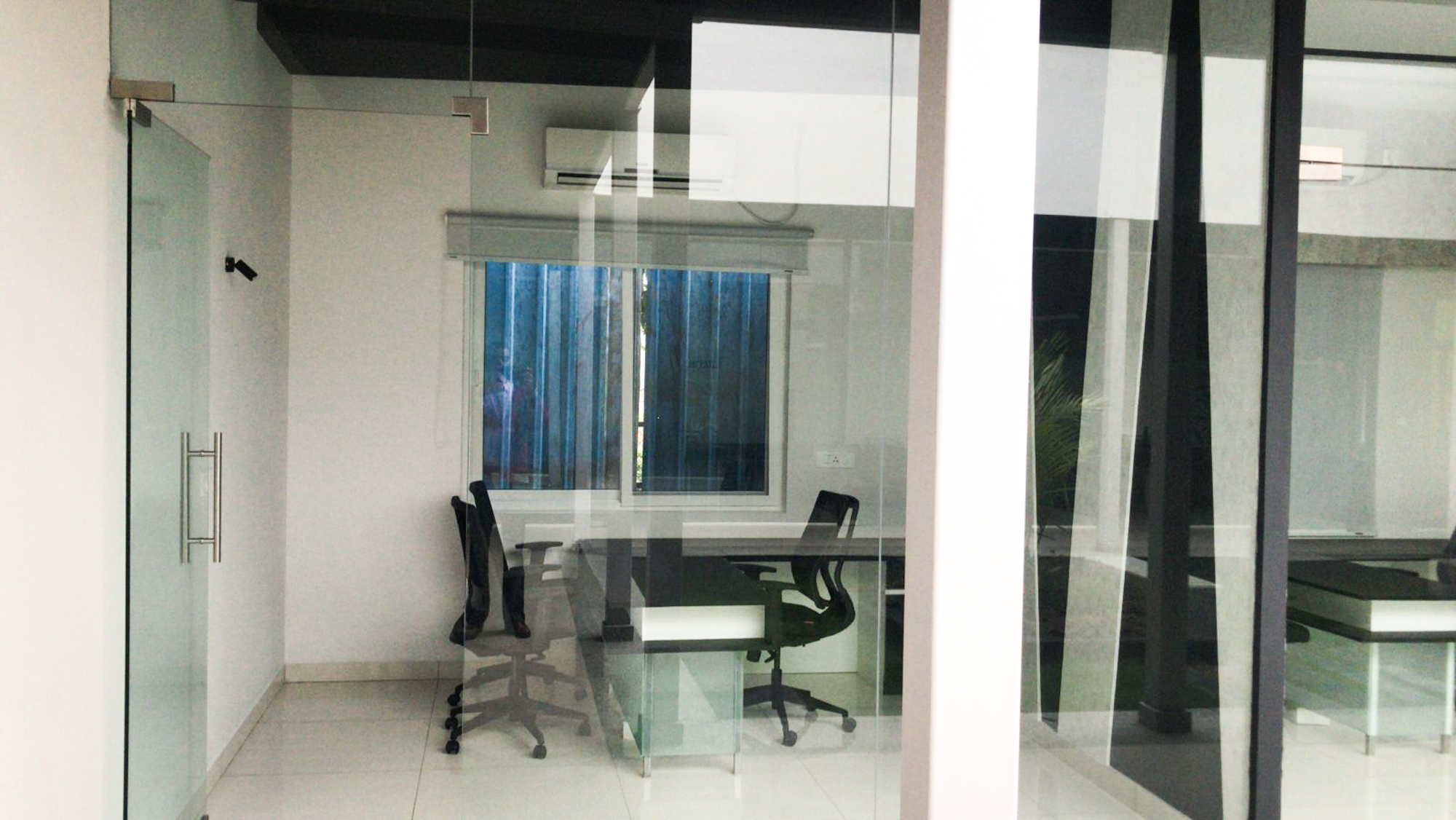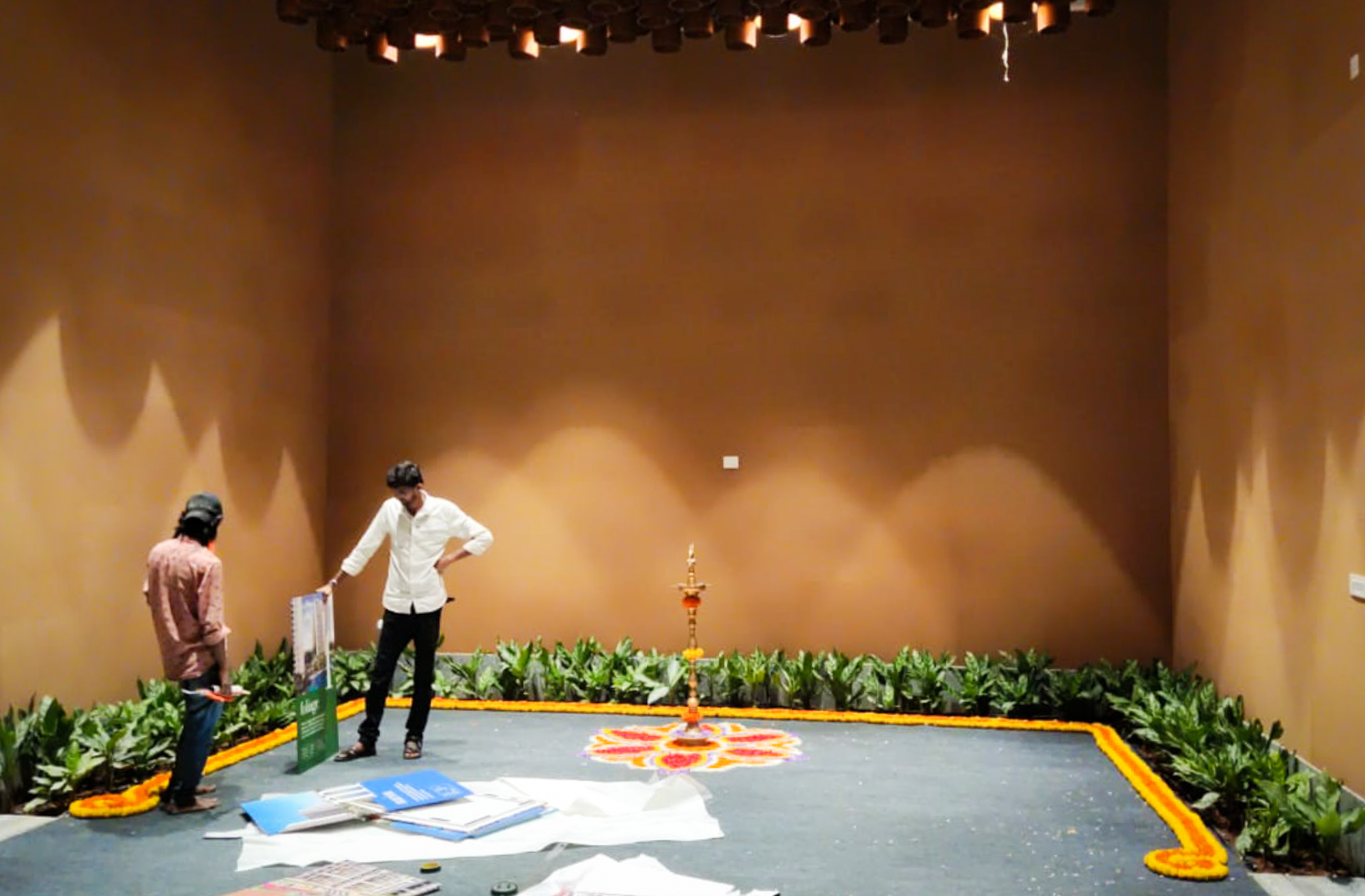 We approached this project by creating an experience centre that would help people understand what Sumadhura Folium is offering in terms of its vast amenities, features and various floorplans.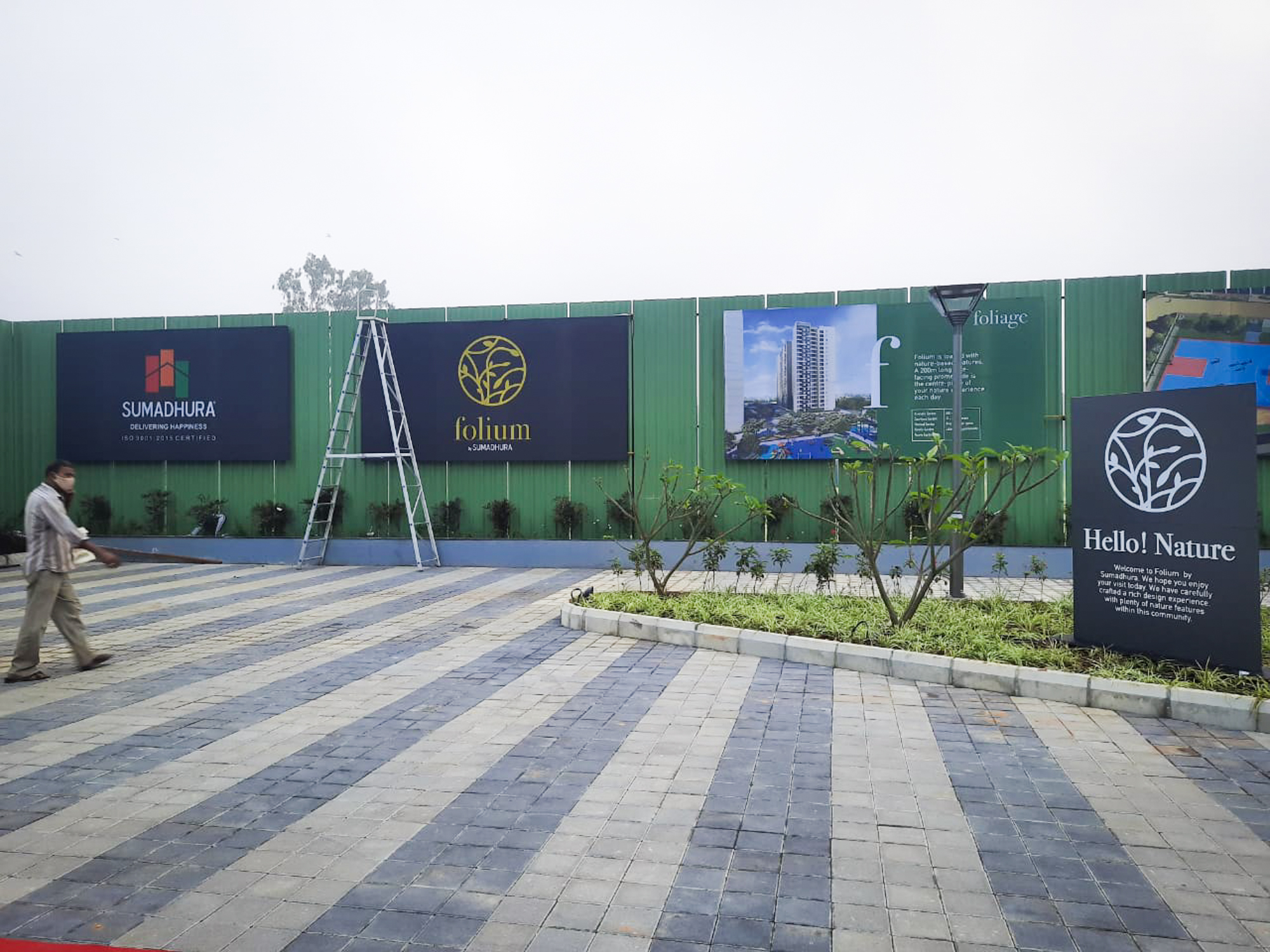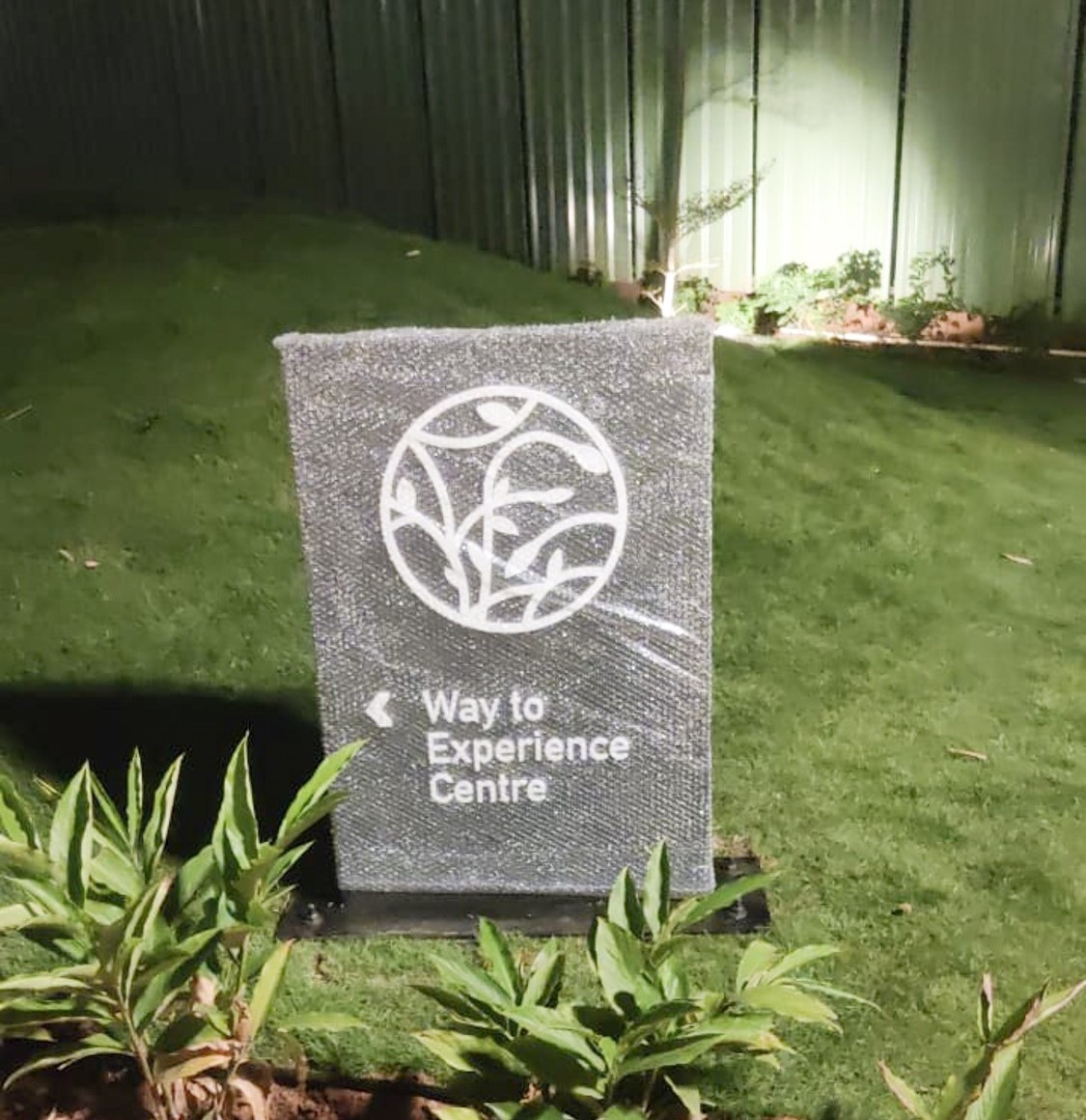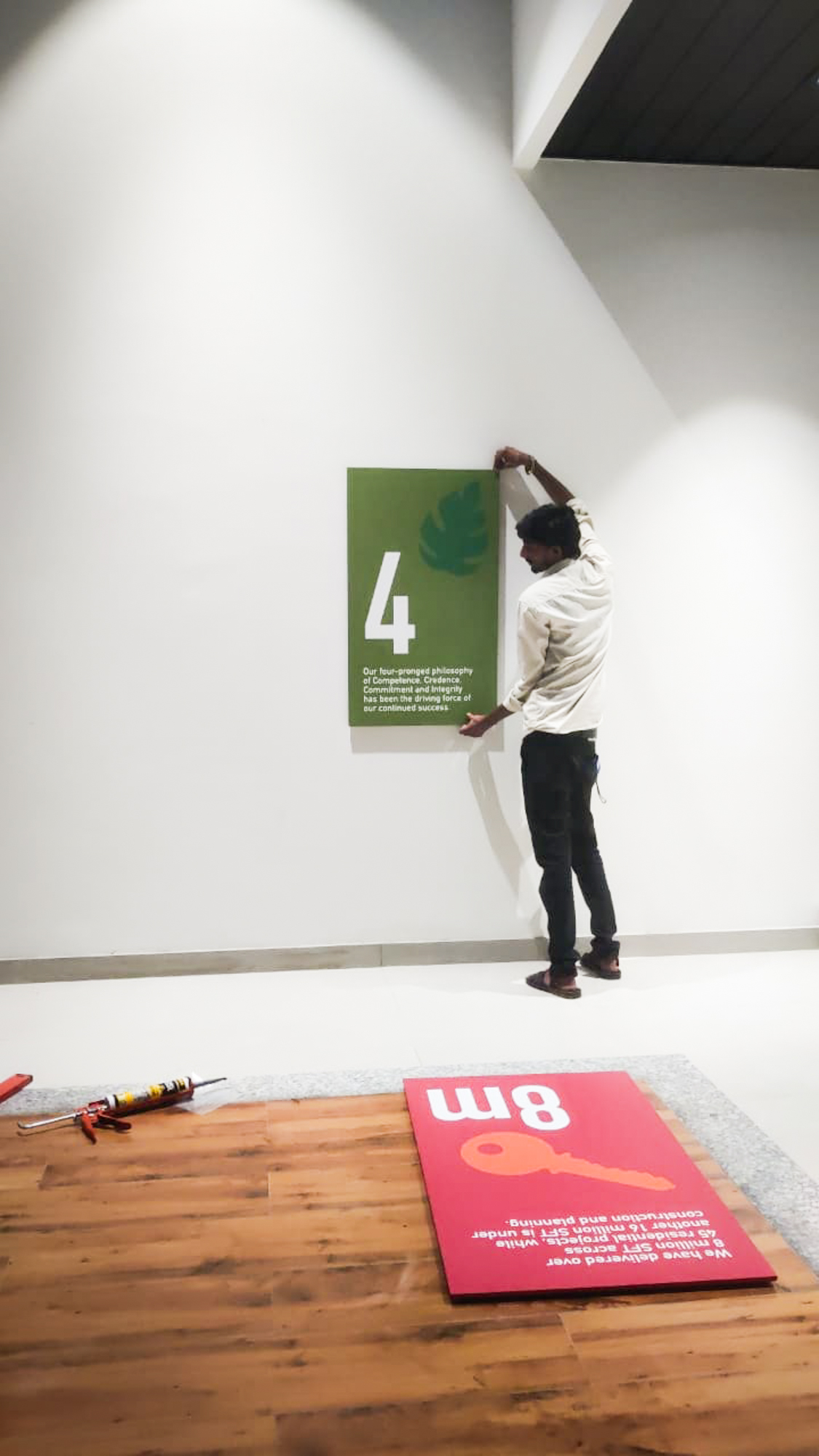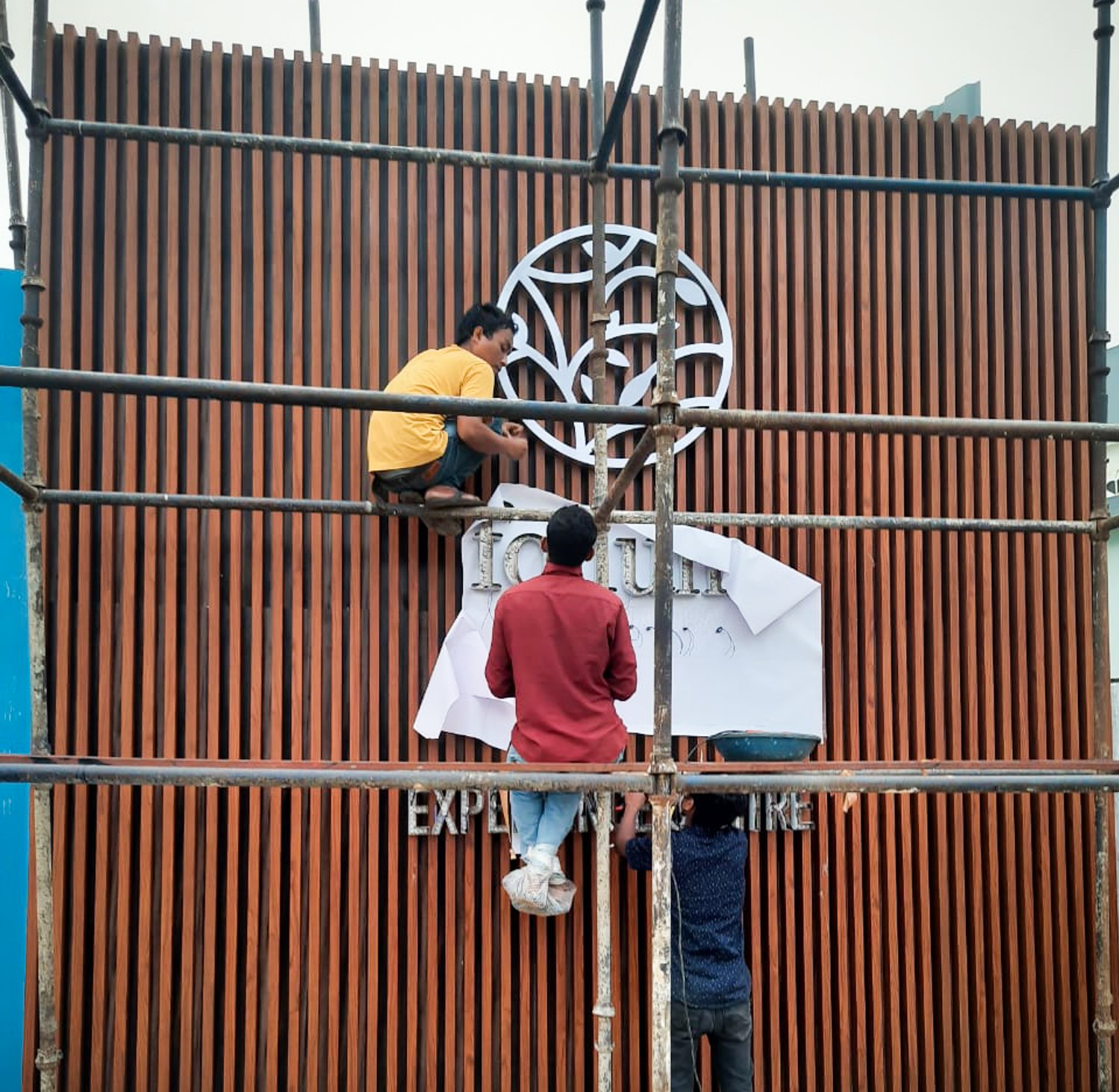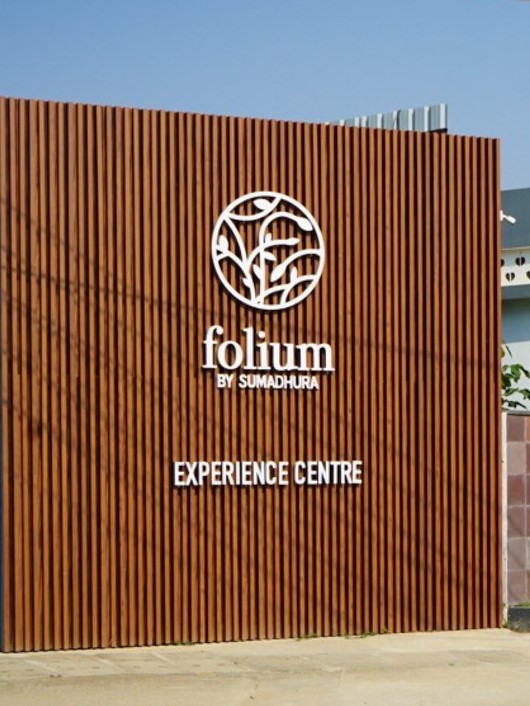 We created the experience centre using a variety of elements such as informative signages, wayfinding signs, hoardings, infographic boards that highlighted the achievements of Sumadhura and a model of the Folium project with banners to highlight the unique features.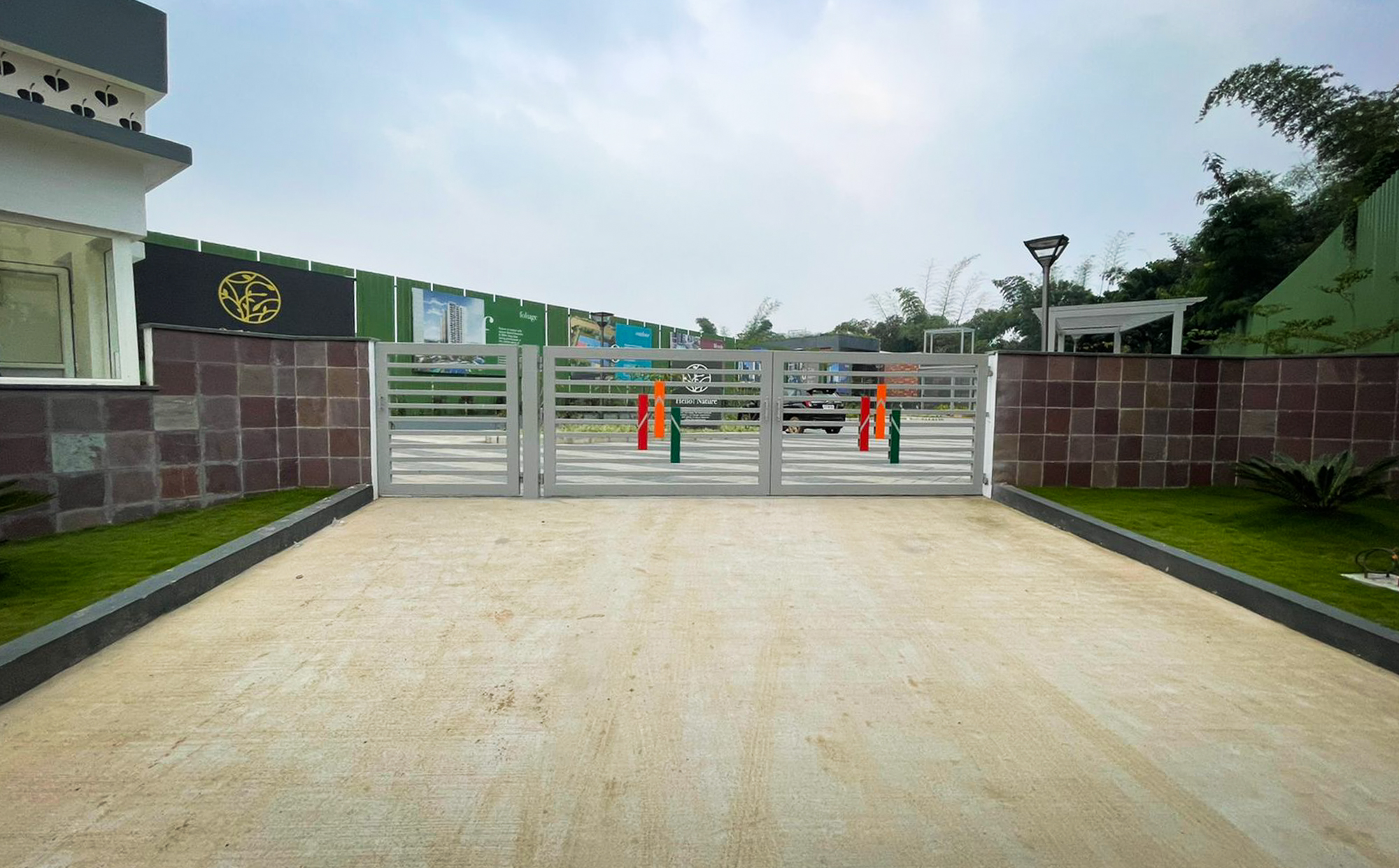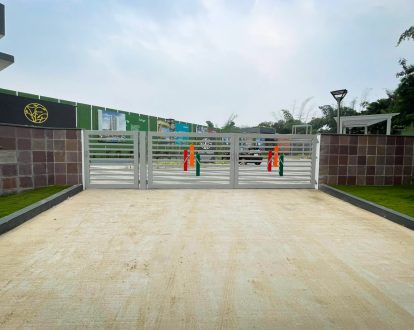 Using banners on the exteriors of the experience centre, we highlighted what Folium offers. With the vastness of Foliage, Outdoor space, leisure filled Lifestyle, interactive community spaces, multiple spots to Unwind and a Marina lakeside to take a break; this project is the perfect destination and has a lot of features.


"With a unique positioning the experience centre brings to life the features that make- Everyday's a vacation at Folium".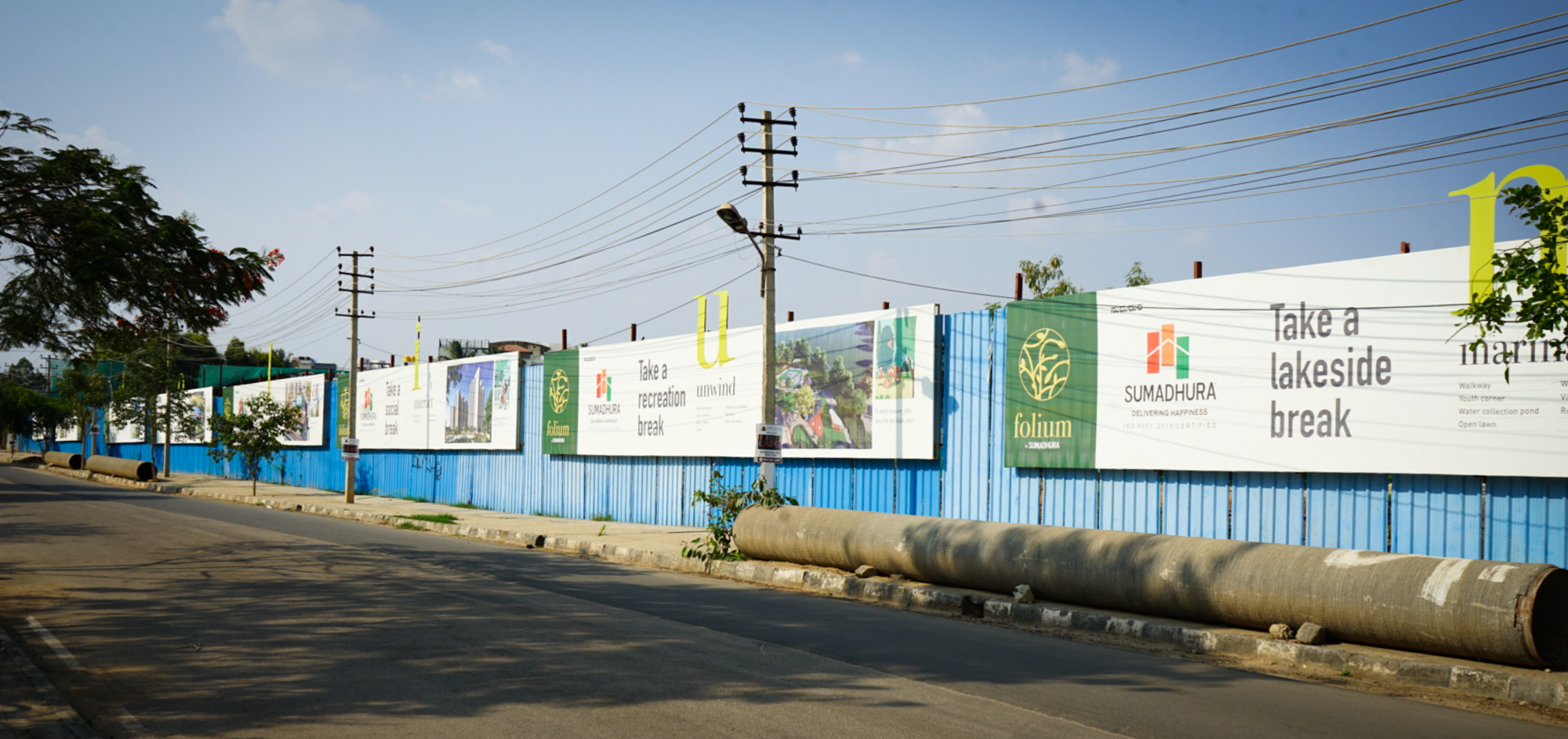 The experience centre brings to people, what it would mean to live at Folium. The centre sheds light on the features such as massive outdoor spaces and facilities to work not from home, but from Folium where there are workspaces.
"Our experience centre is all set to take you on an immersive, informative and innovative home-buying journey."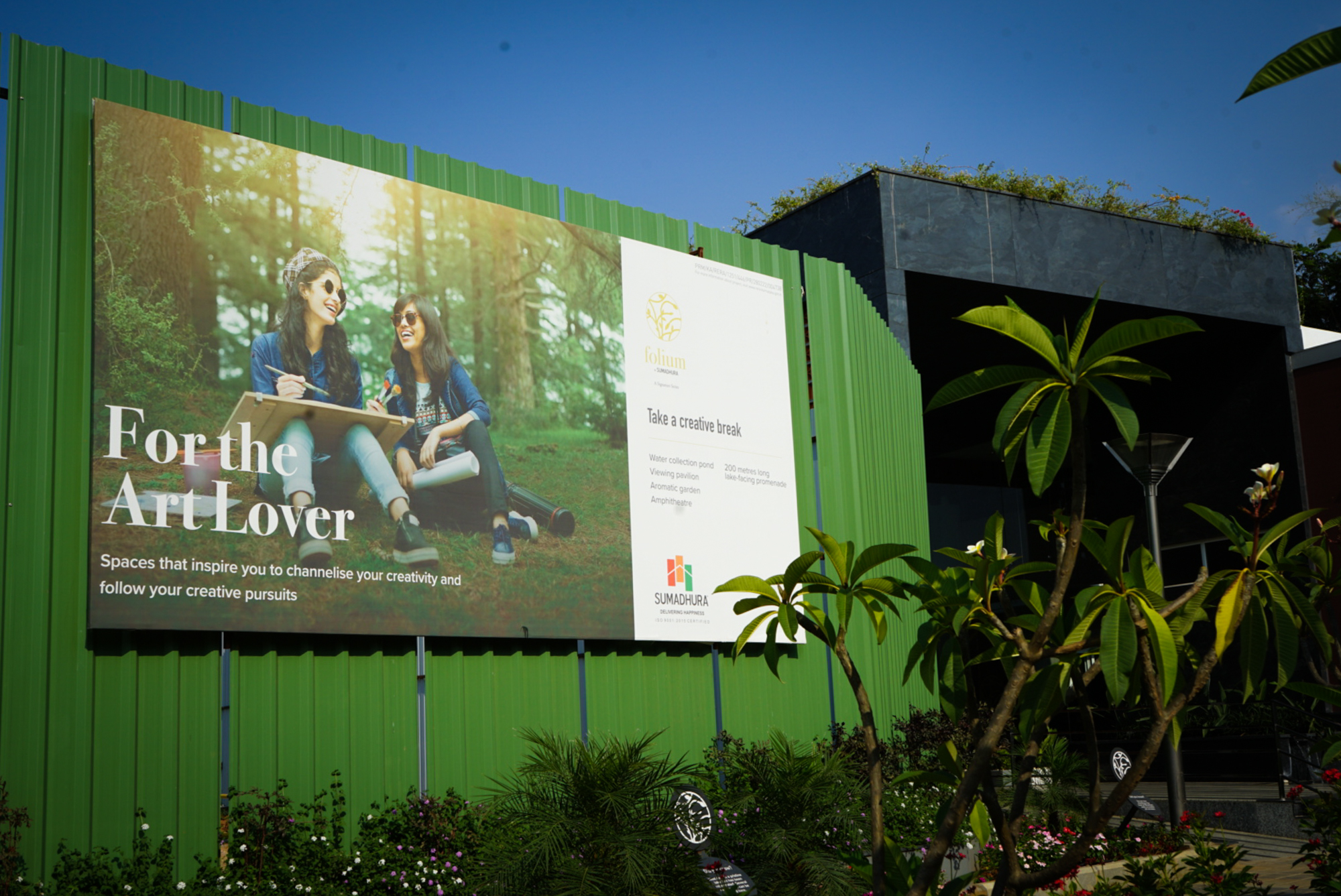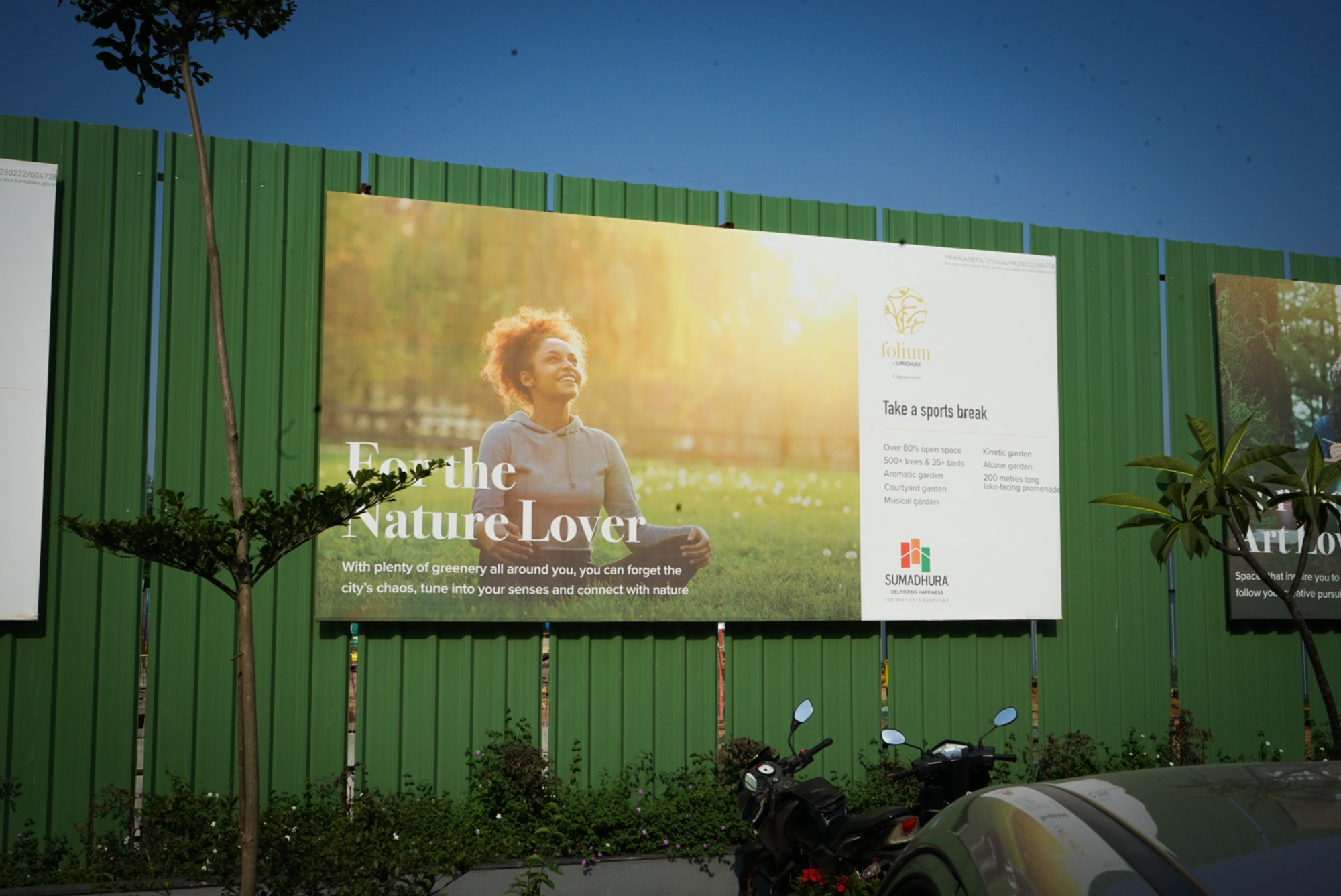 Scattered across the experience centre are way-finders that help potential buyers navigate around the centre and signage are used to give a brief of the project and the experience centre. Little 'did you know' signages are there as well to share information about the property.
"As a resident at Folium, you enter a holistic path to better health and wellbeing. "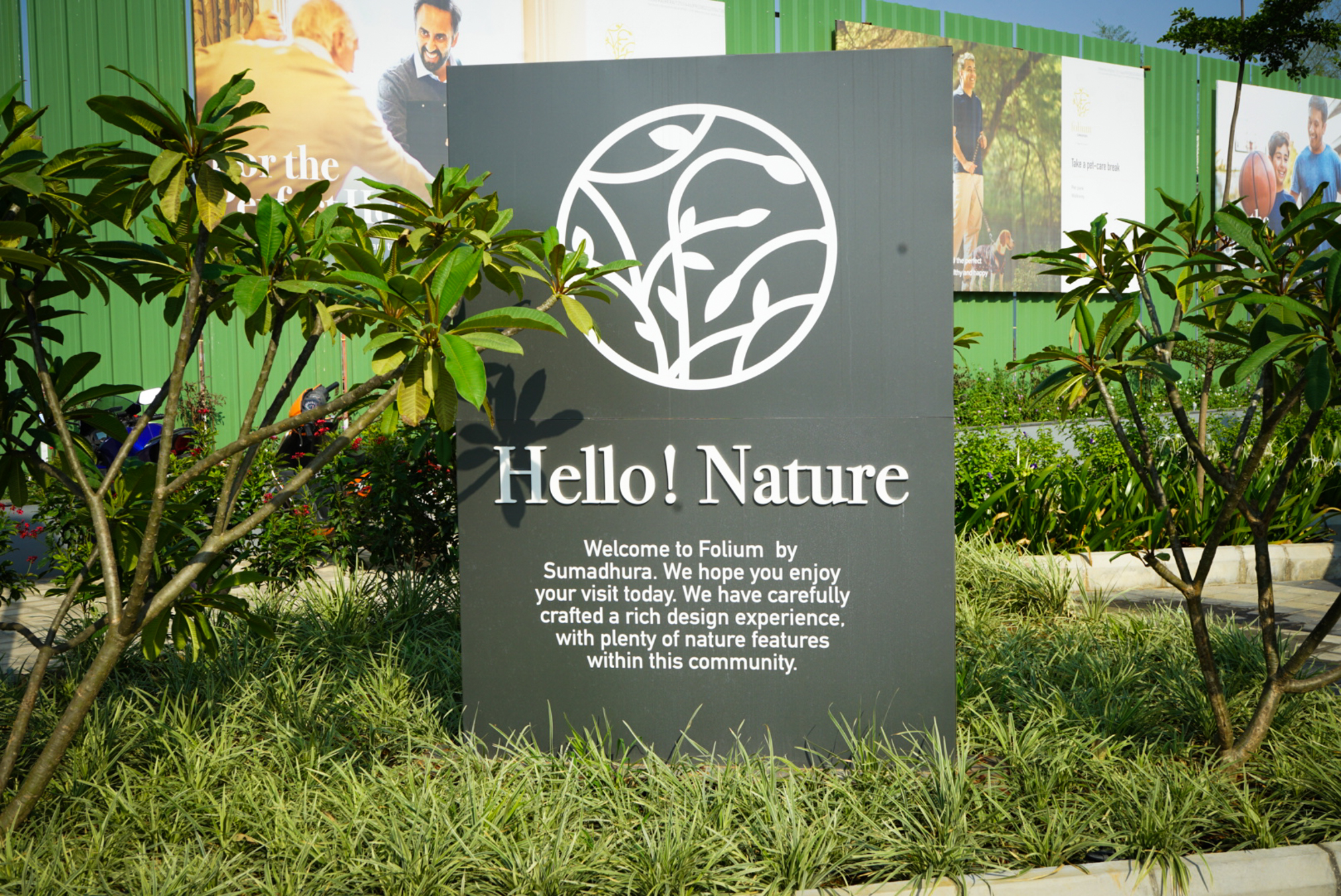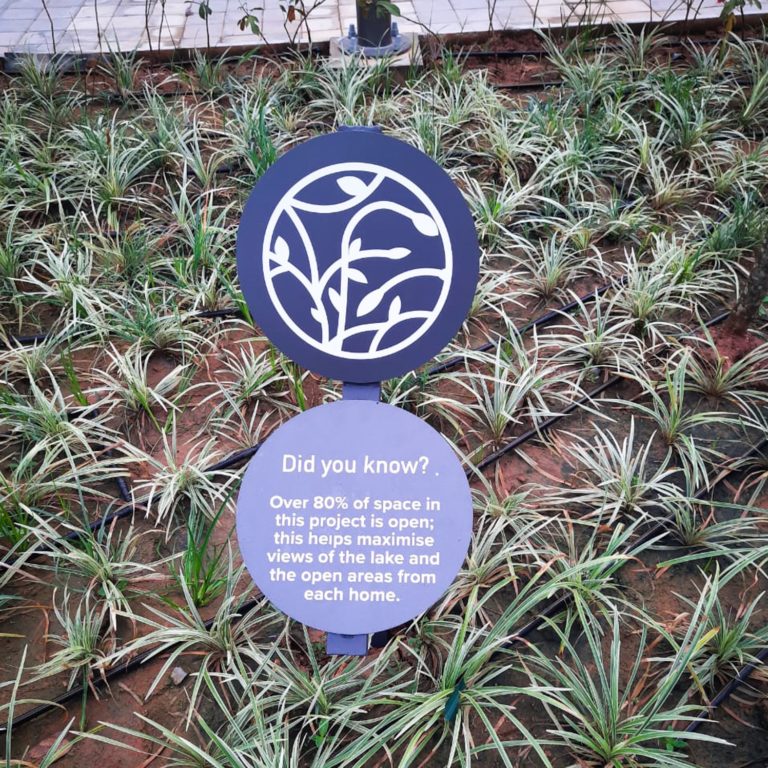 "The neighbourhood is not just about green spaces overlapping living spaces, but a pleasant symbiosis of the two."
 We placed various 'did you know' signs across the experience centre so that people could read about the benefits of this project and how it stands out from other projects.
We dedicated space to show the growth and expansion of Sumadhura. With projects spread across and many happy residents having their forever homes, Sumadhura is truly delivering happiness.
"Our projects are built to provide exceptional life experiences, security and value."
A display of the whole Sumadhura Folium project was on display to help potential customers understand the make and scale of the project. 
Banners were also used to bring out the features Folium is offering and various other achievements made by Sumadhura. 
"Folium is for everyone, no matter where they are in the journey of life."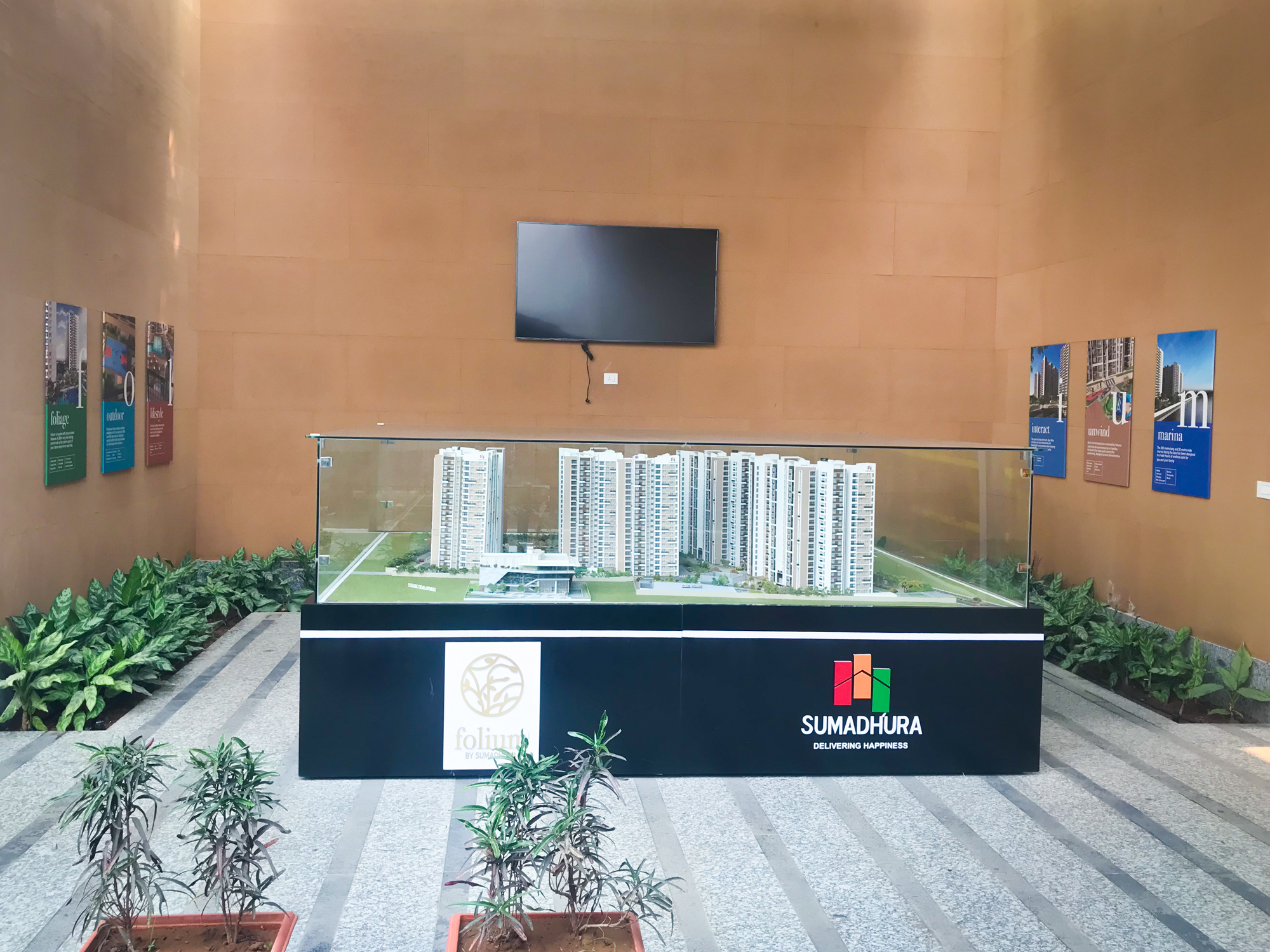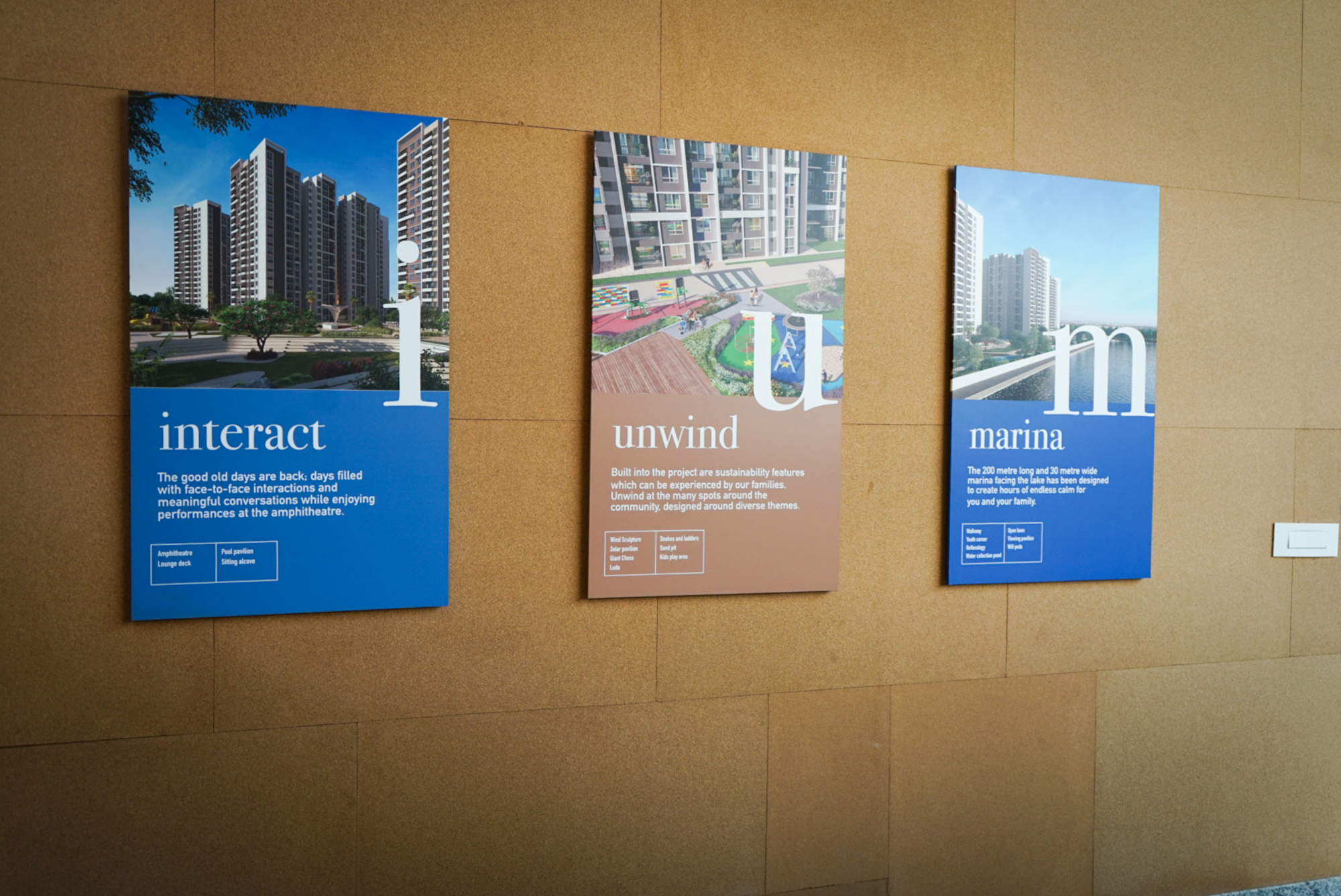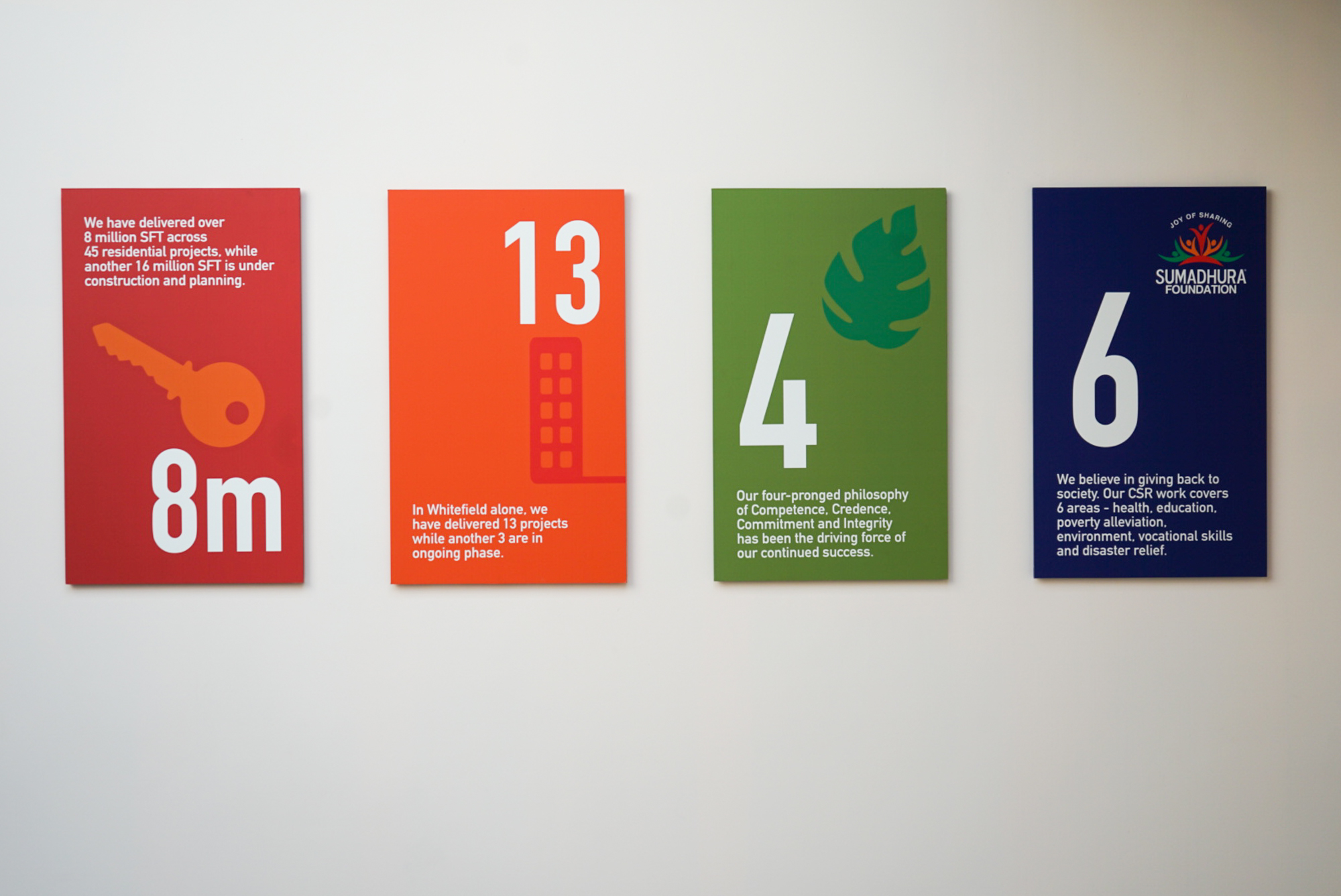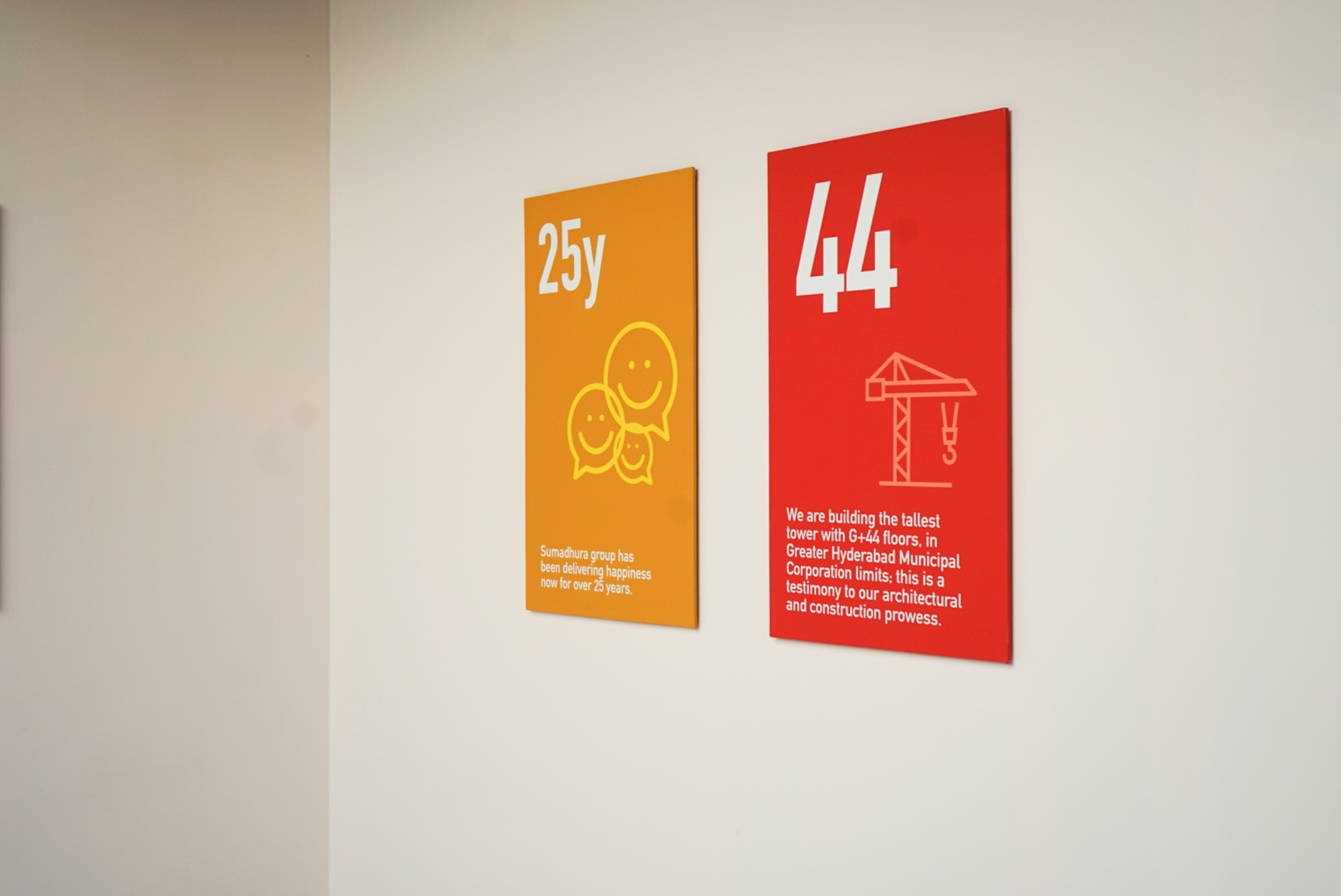 Custom illustration design
We made a ustom full-wall illustration to make ehance the immersive experience and fill the centre with creativity.
We were able to showcase the Folium experience and what this Sumadhura project has to offer.