This residential complex at ITC Guntur was a true melting pot of different cultures. The legendary company is known for creating top managers and leaders. We wanted to inspire them with local art.
ITC Guntur is the regional headquarters for the agricultural division for ITC, one of the most legendary companies of India. The residential complex was a masterpiece in architectural design. We had to augment the presence through signage and graphics.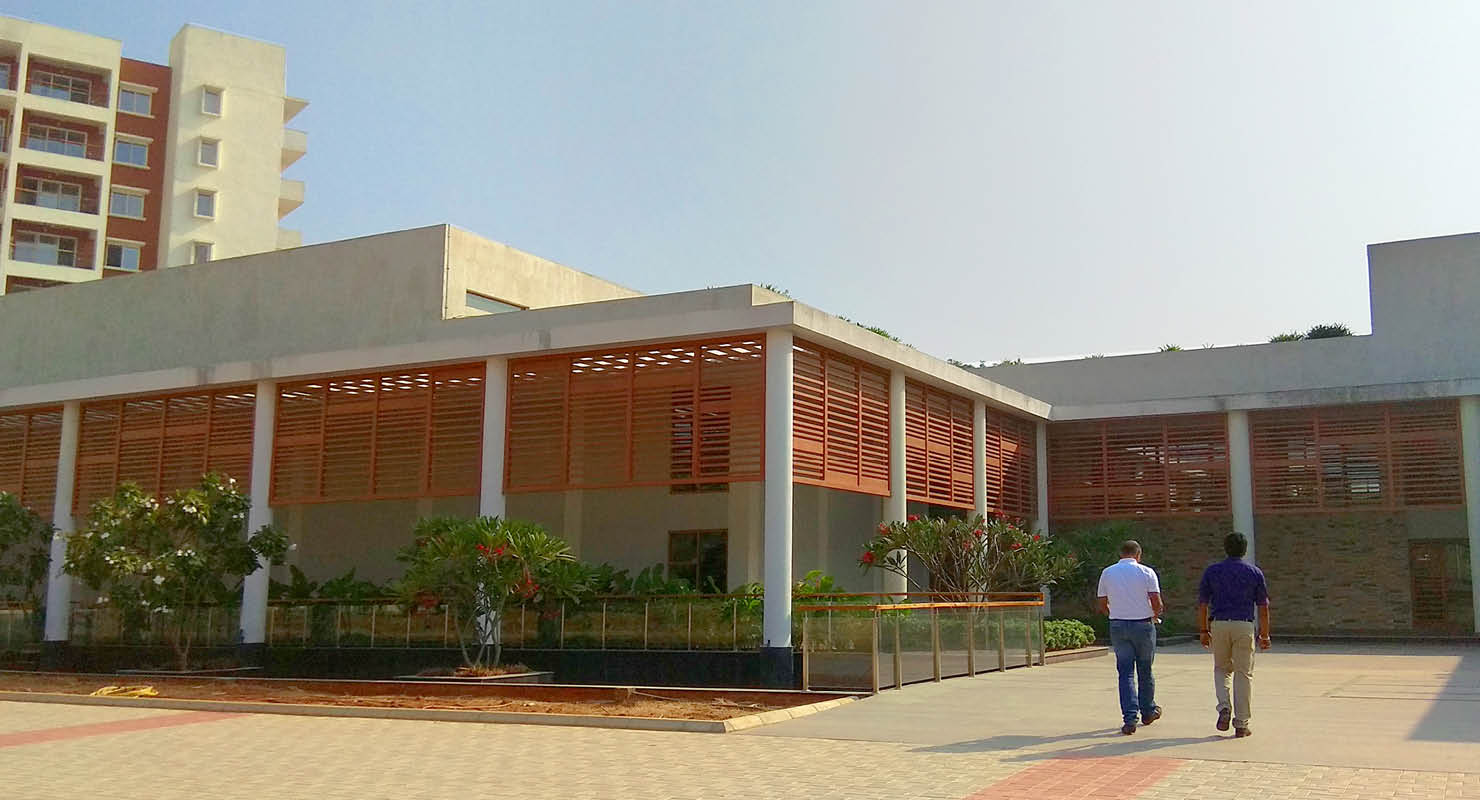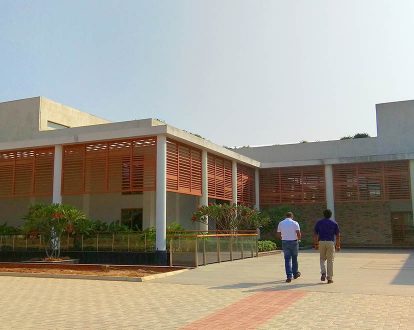 We had already used local stories to narrate ITC's brand story in their corporate office at Guntur. We decided to use the residential complex space as a canvas to showcase different flavours of Andhra Pradesh.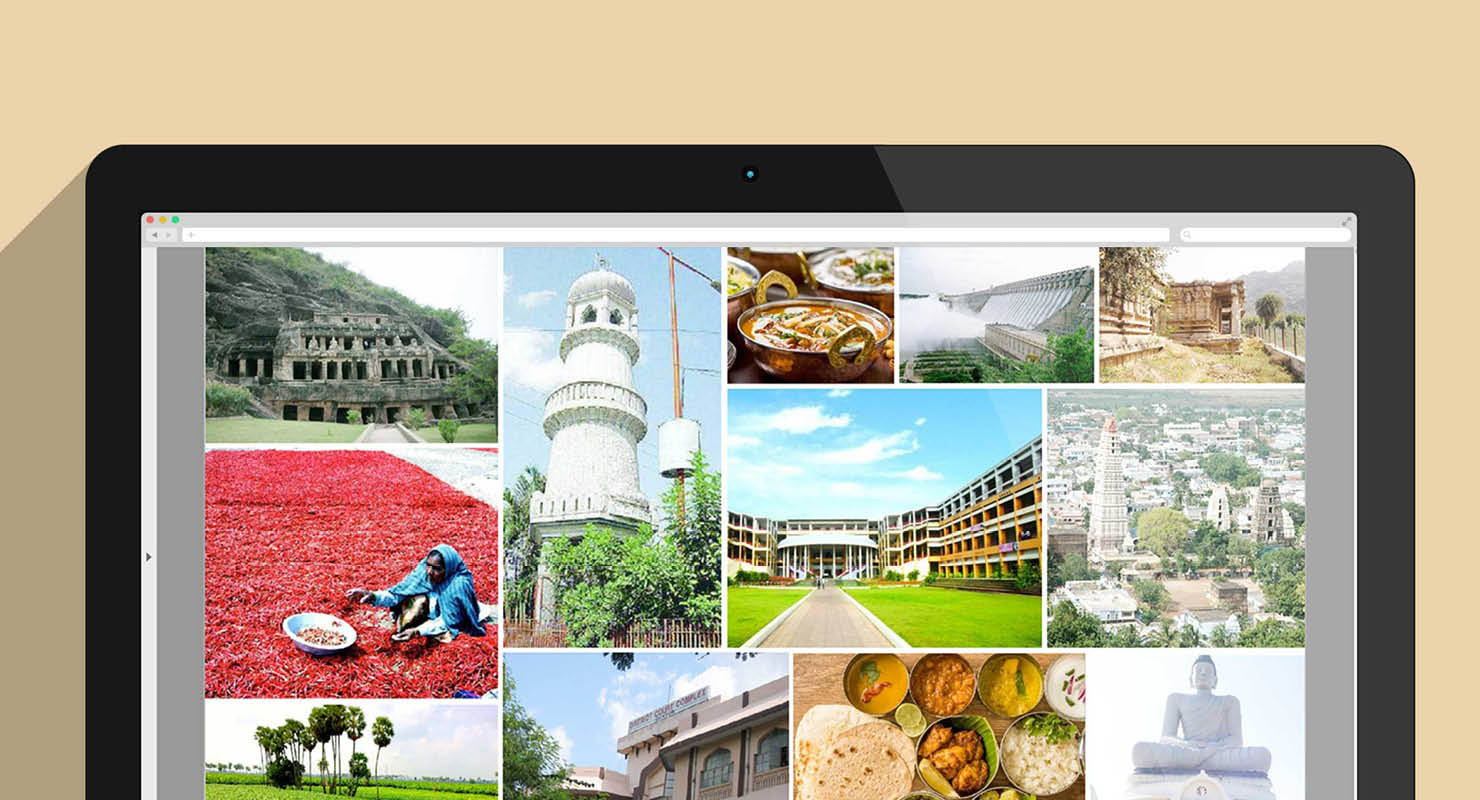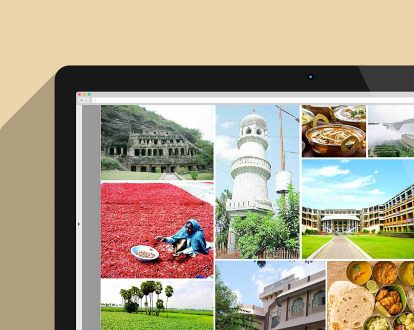 Illustrations were created based on 5 different flavours of Andhra Pradesh along with inspiration drawn from different folk arts. A unique signage scheme which uses the above illustrations and which blends in with the campus space was created. Concrete murals were made from the illustrations in collaboration with local artists.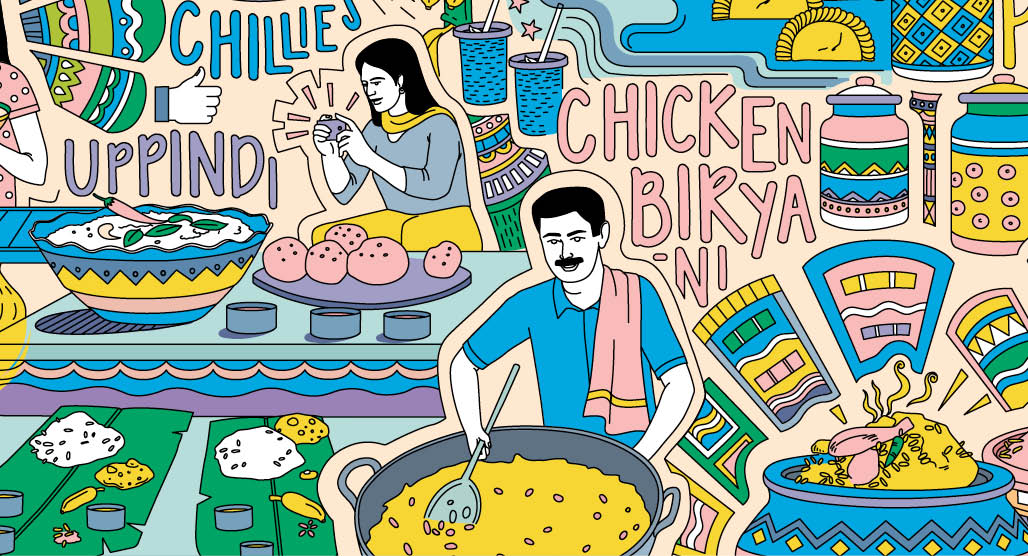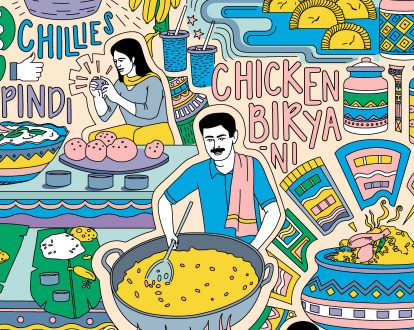 Andhra's stories are told at ITC Guntur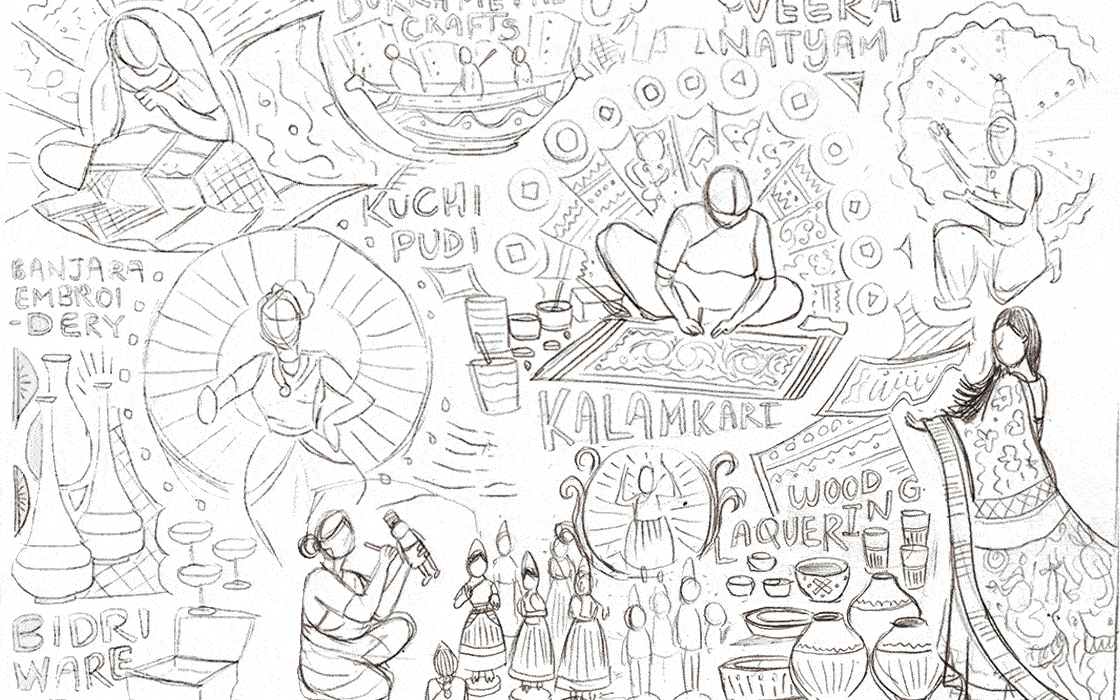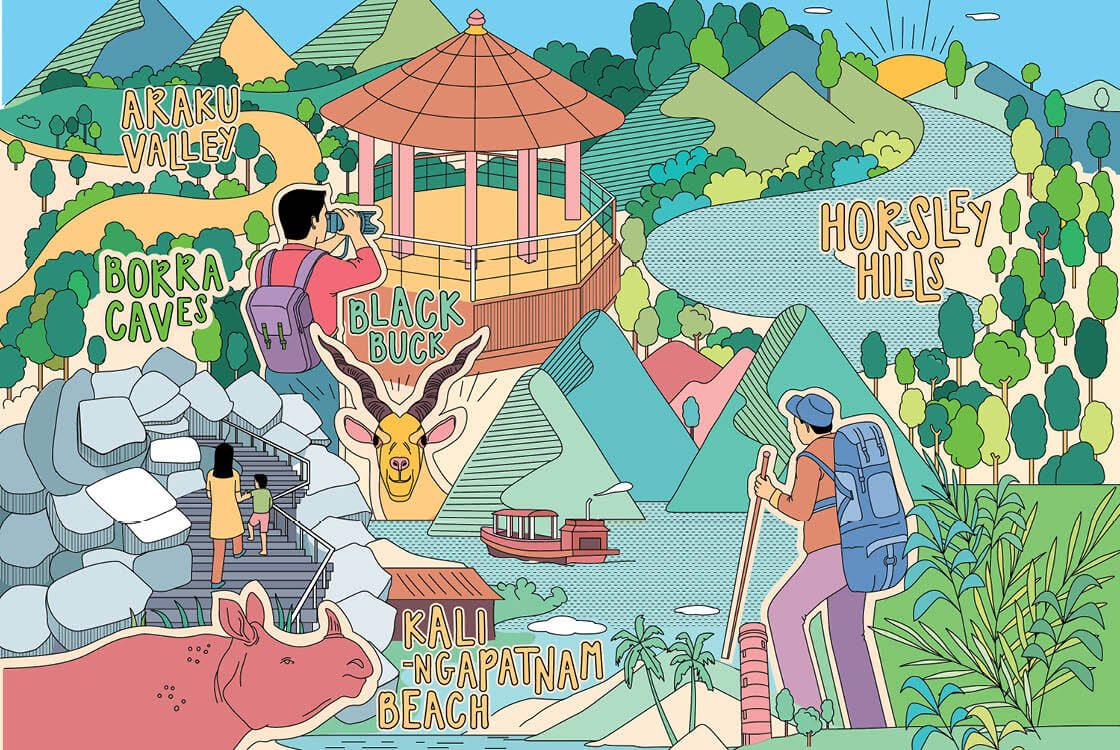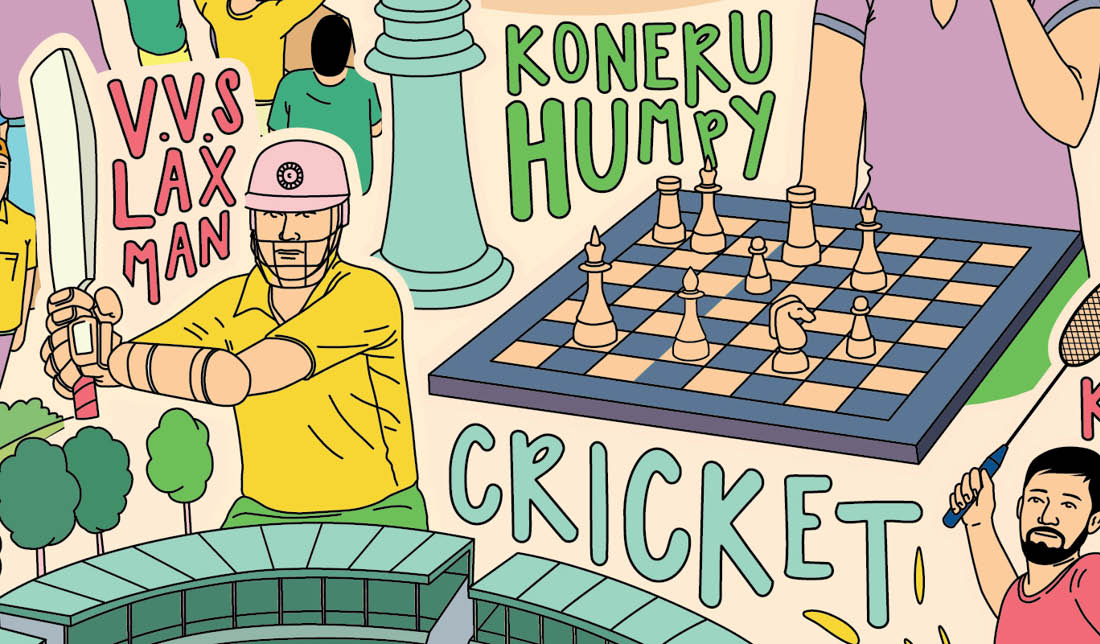 Andhra Pradesh is a powerhouse of local arts and crafts. The beauty of this gorgeous Southern state is that one can embark on an adventure of crafts, arts, performing arts, natural sports, architecture apart from lip-smacking cuisine. We created a place branding effort to celebrate 5 flavours of Andhra through hand-drawn illustration in this campus at ITC Guntur.
Kalamkari is a type of hand-painted or block-printed cotton textile, produced in Isfahan and Indian states of Andhra Pradesh and Telangana. Only natural dyes are used in Kalamkari and it involves twenty-three steps.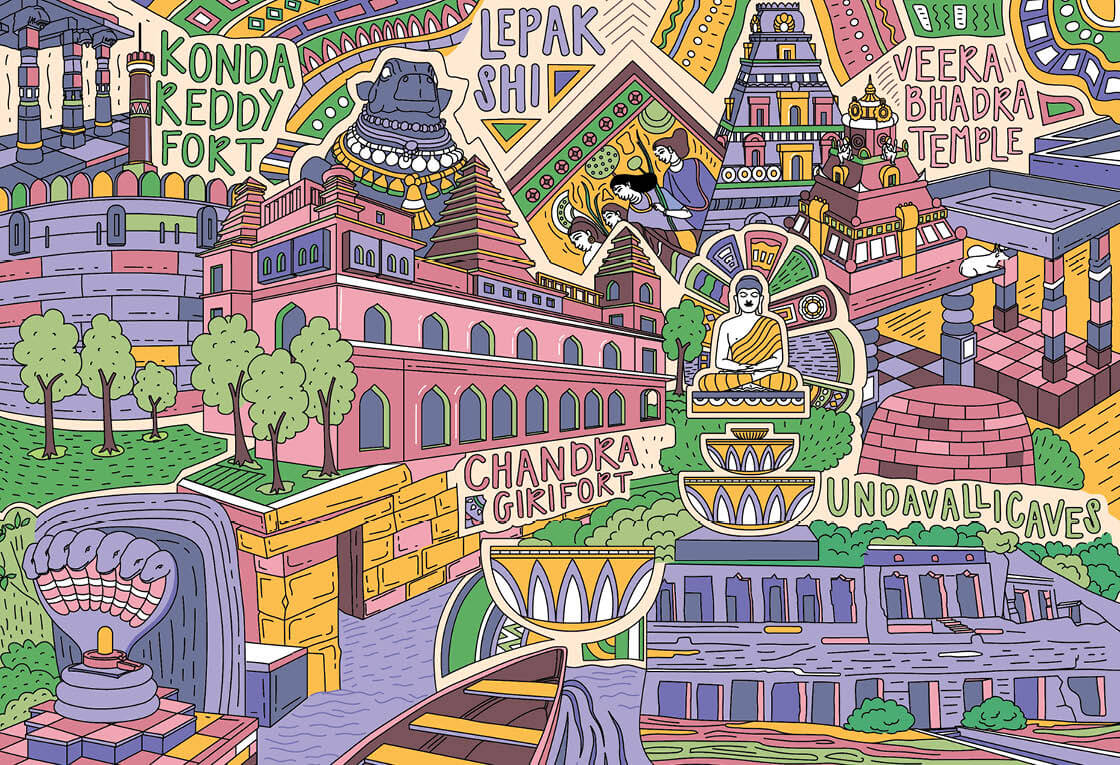 Translating illustrations into signage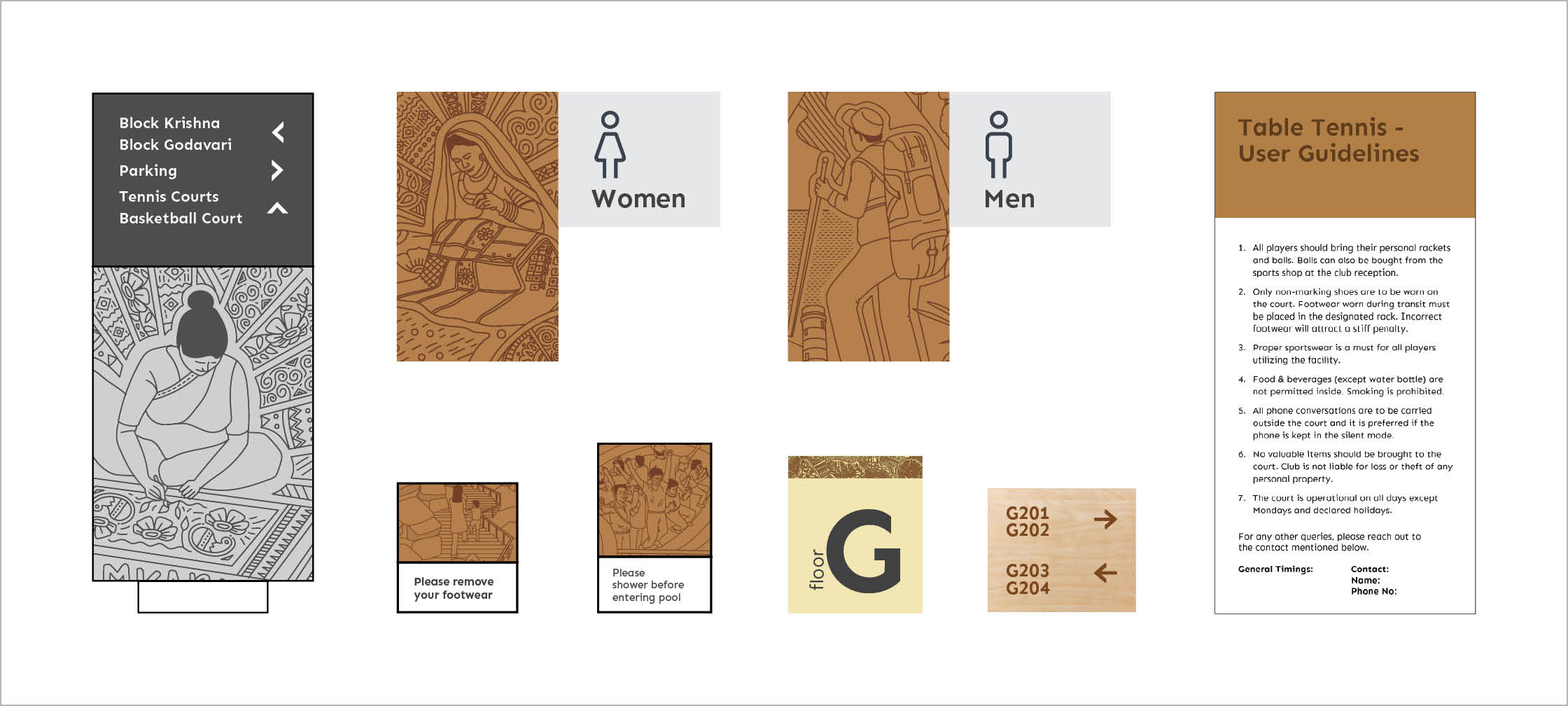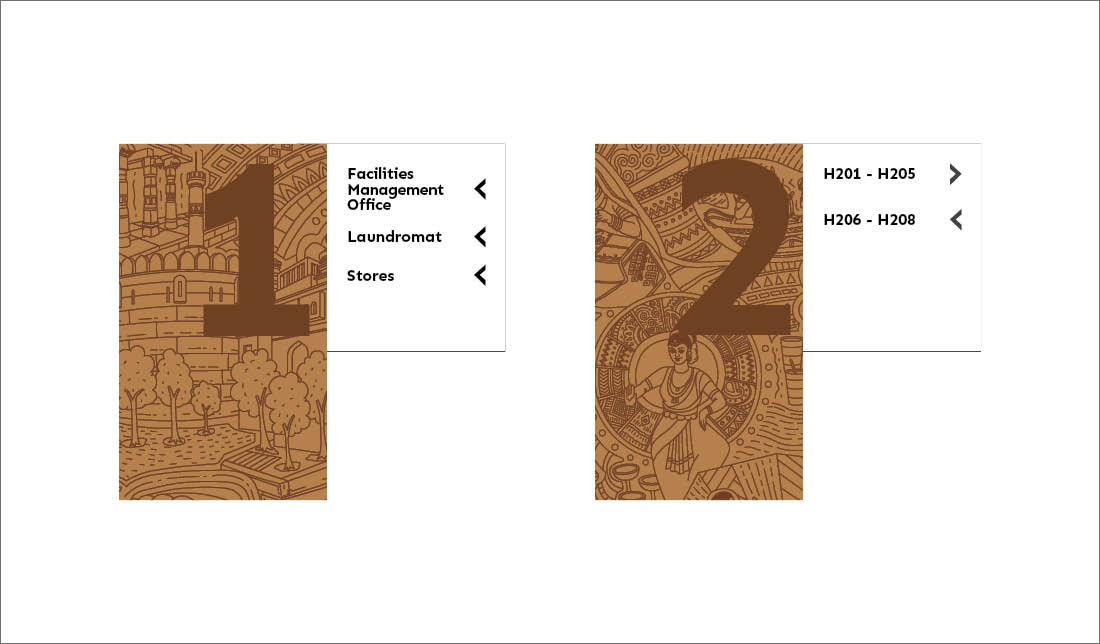 Laser carving on wood is a simple yet gratifying method of using the richness of wood as a canvas for art. This technique particularly works when used with line art.
We used rubber wood as the base for building the signage blocks. A preliminary laser treatment etched out the graphics, while another coat helped build the numerals.
This is combined with a white plate with engraved black letters which served as the main wayfinding piece. These signages have made a mark on the visitors to this campus, who are always intrigued by the story.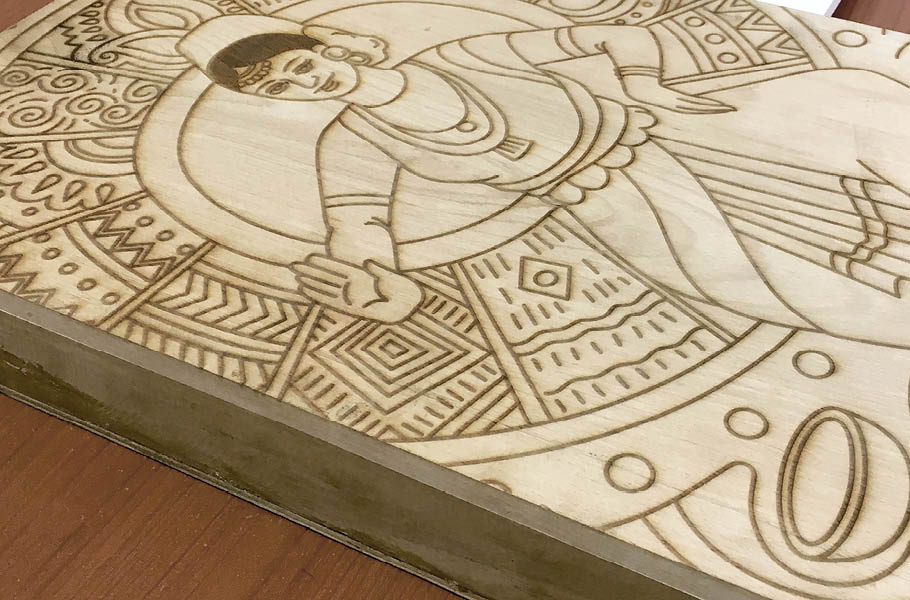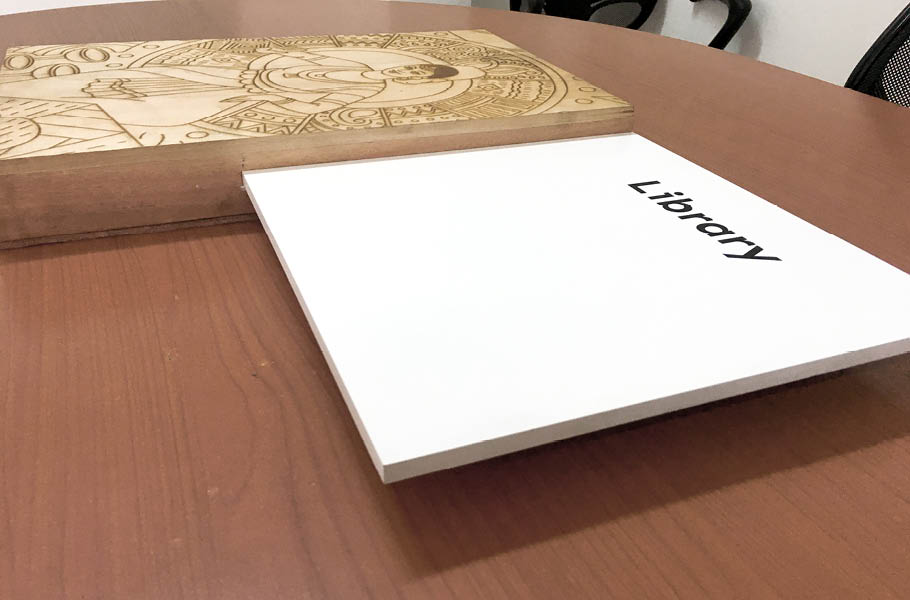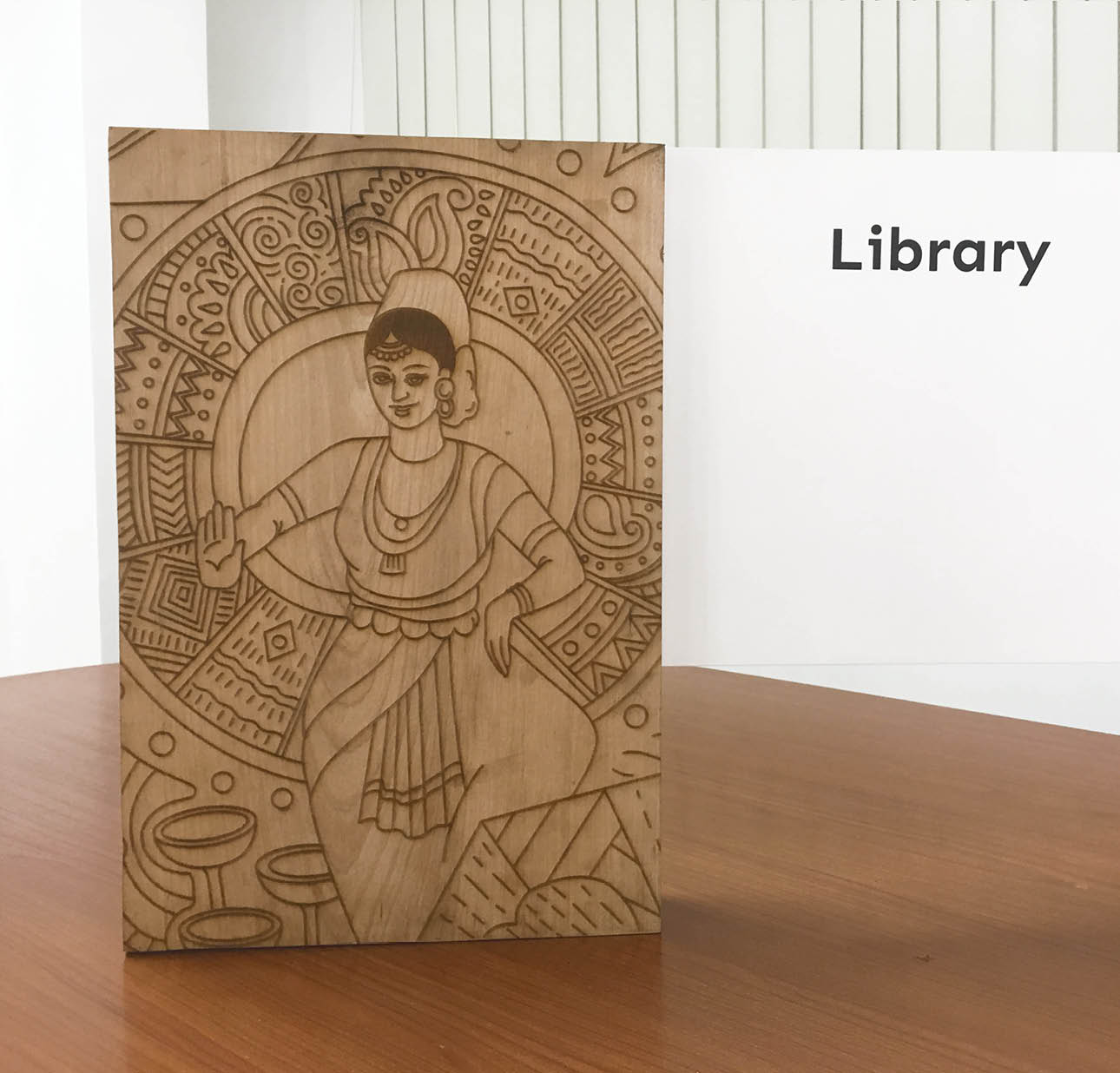 Collaborating with local artists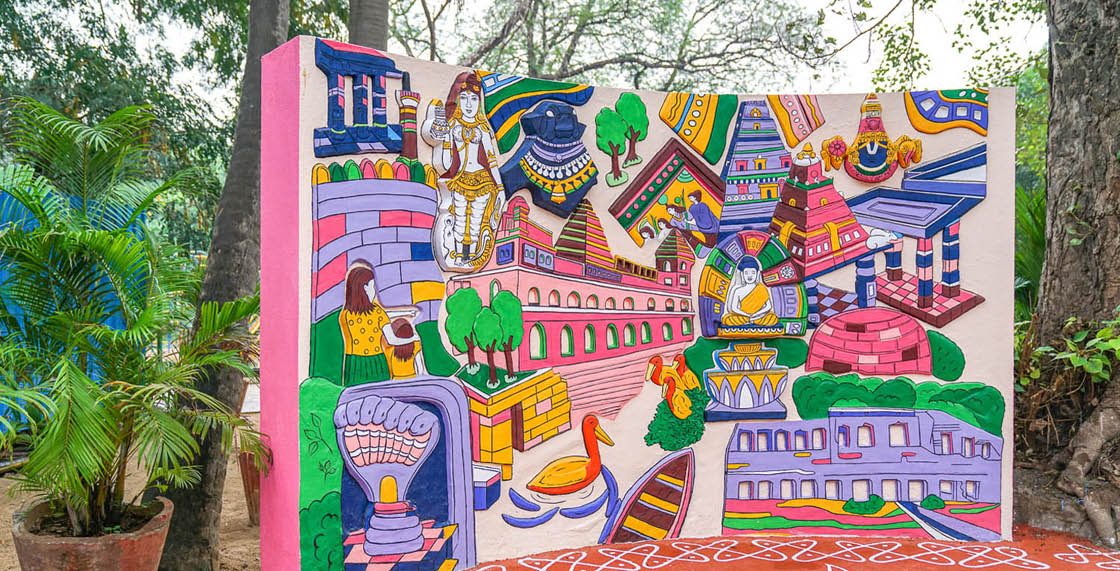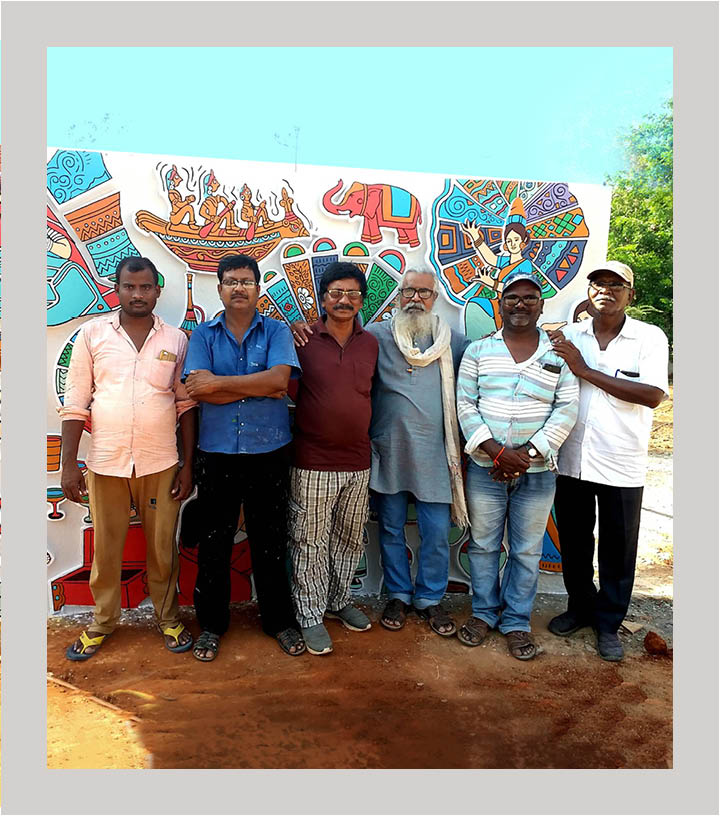 "It was exciting to work with local artists
and see the illustrations come alive in the  form of a concrete mural"
While external surfaces got the concrete treatment considering longevity in these harsh conditions, internal signages were rendered in rich wood, carved via laser.
Local artist Shri Devi Prasad is an award-winning passionate 3D mural artist who has the ability to create master pieces using concrete and bright colors.
He helped bring these 5 stories of Andhra to life on large sized concrete walls sprinkled across the campus. These curved walls are created using high quality cement and external grade paints.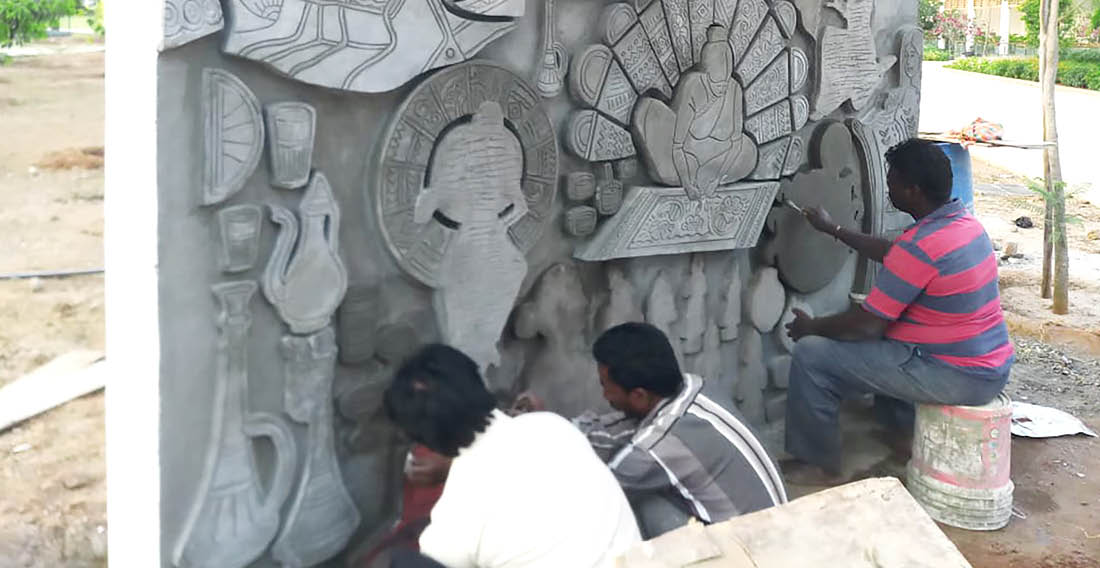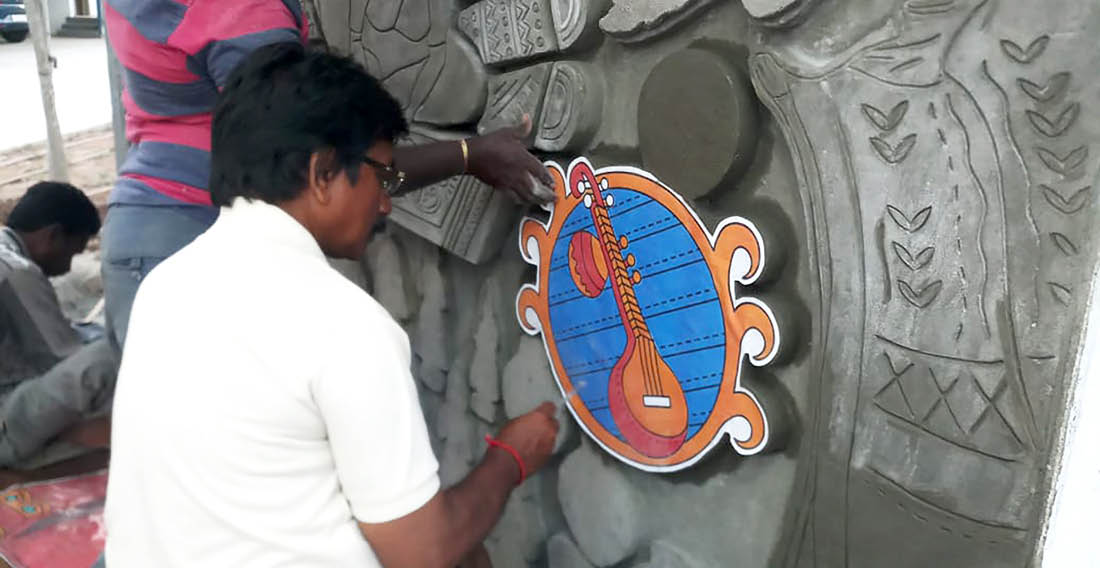 A lively campus space which
informs and inspires the residents also resulted in admiration from visitors and top management of ITC India. Apart from which, there were several creative souls satisfied at Rezonant.