Celebrating Chennai in office graphics for Cisco
This office graphics project for a smaller centre for Cisco was a perfect example to validate the large brand library we had created. We also celebrated Chennai.
Cisco's Chennai office was a perfect case study to check if the library we created for office graphics scaled down to smaller centres. The challenge was to sustain the visual language and the employer branding communication.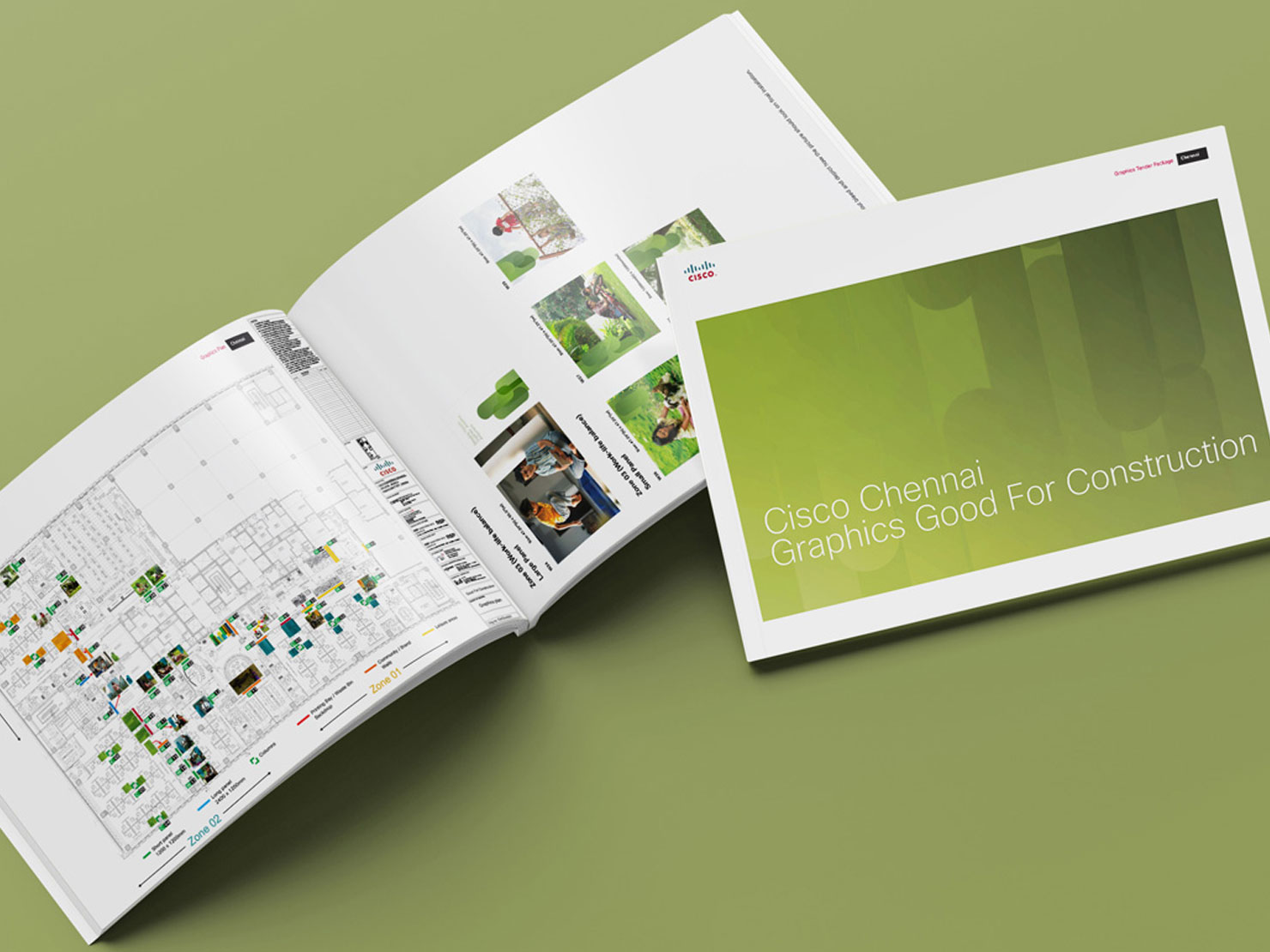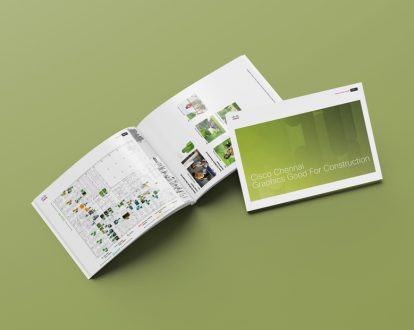 We had already built a massive library of assets for the office graphics scheme. Apart from detailed studies that helped map select graphics to the interior scheme, we did a background research on Chennai to create custom illustrations in break-out zones.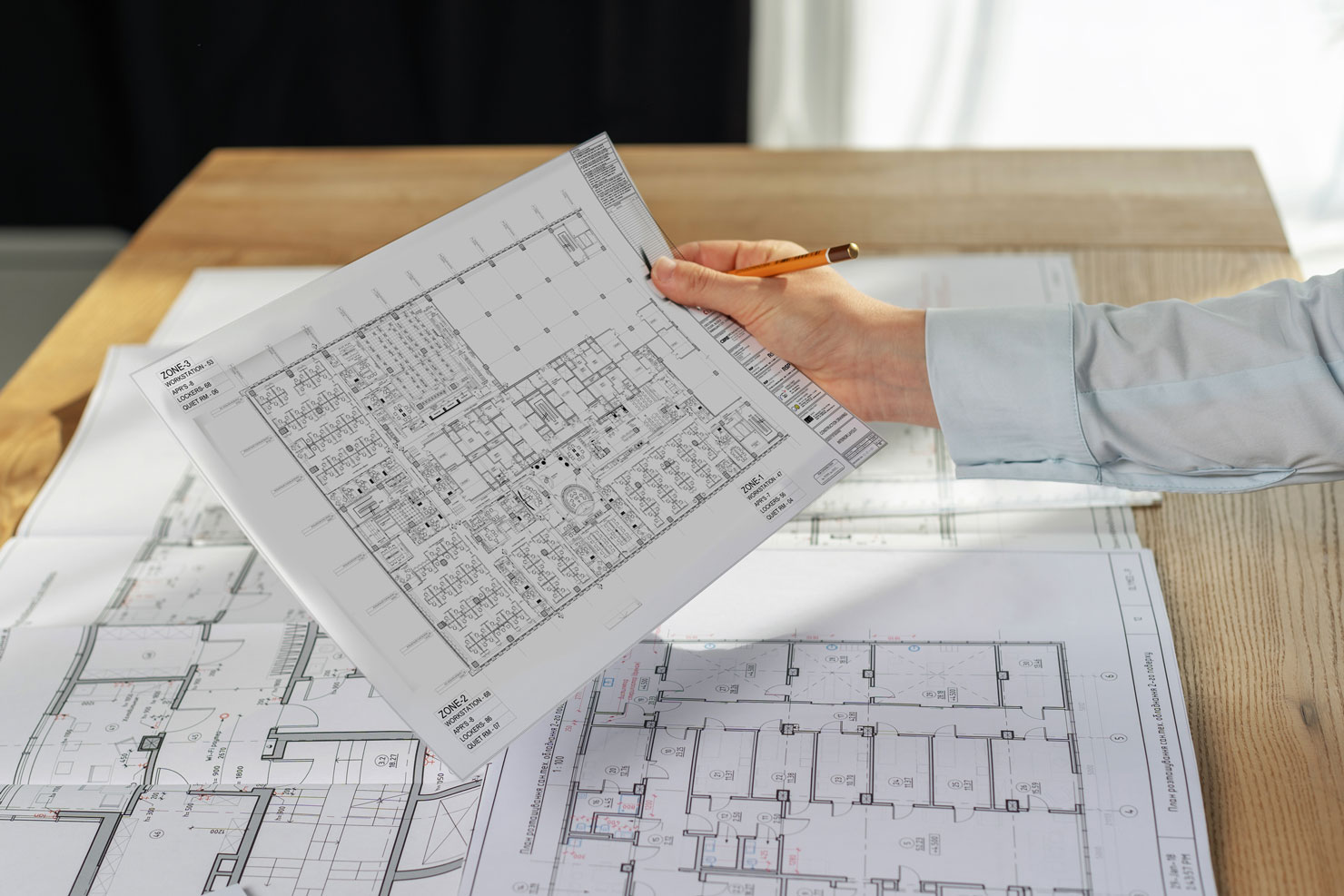 The design used library assets in a local context. We also created a custom illustration that celebrated everything that Chennai stood for – Central station, Marina Beach, Valluvar Kottam, Stadium, Moore Market, Local train etc.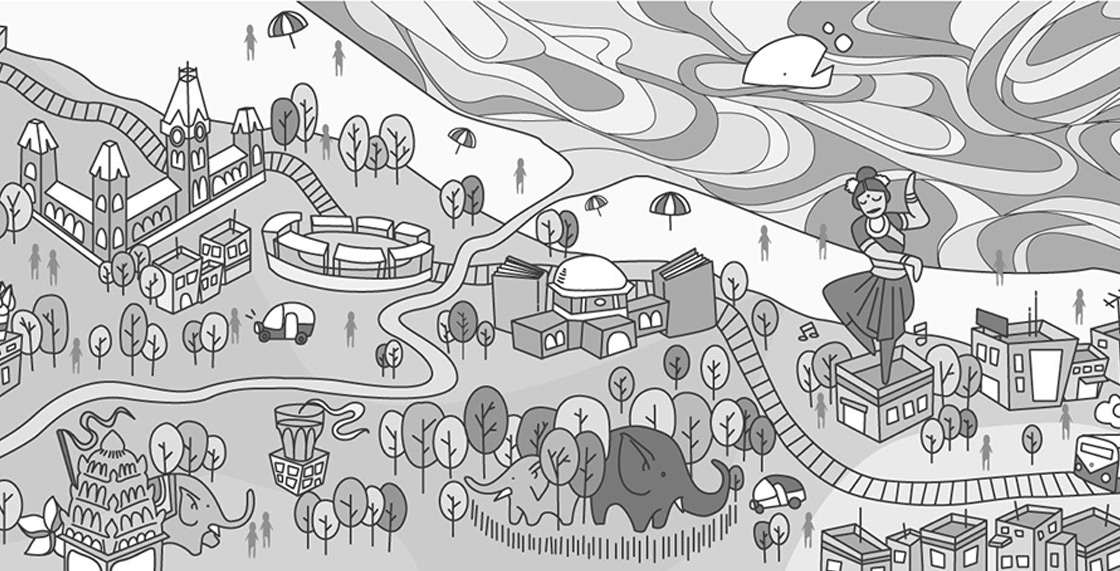 The office graphics scheme used brand images
Wide acceptance from users. Wide appreciation from management, architects, project managers and other stakeholders.