Senior Living has always been looked at from a lens of 'incapable seniors in need of help'. We changed that lens completely.
To create a senior living marketing brochure  without taking any of the usual 'scare tactics' route. To effectively communicate the novel concept of luxury senior living in India. To portray seniors as a force to be reckoned with and not helpless people. To ensure that people do not confuse our project with an old age home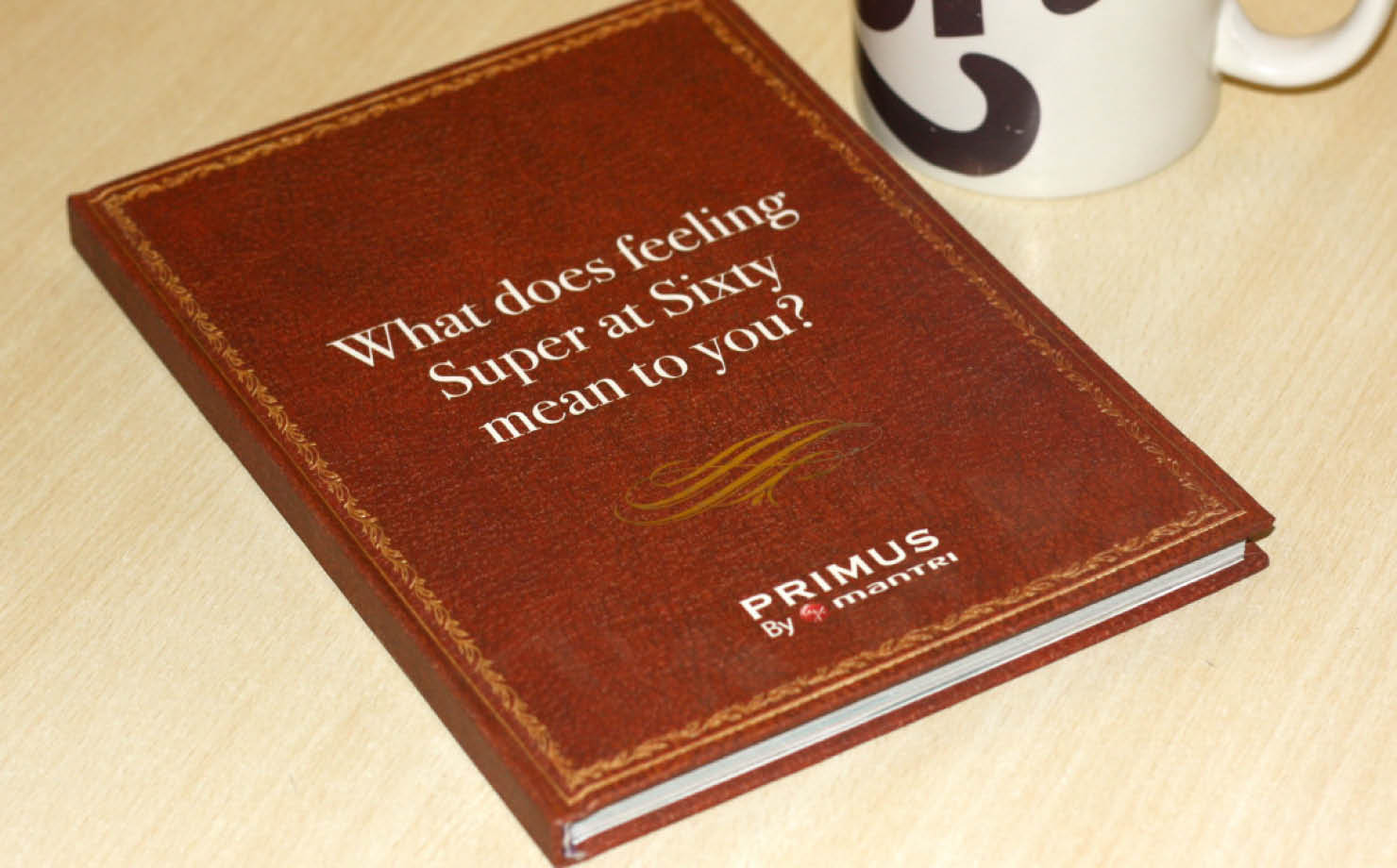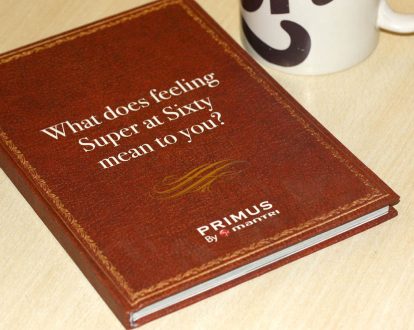 Extensive interviews to understand the TA. Visit various senior living centres. Understand Primus, the features, the homes, the facilities and the people.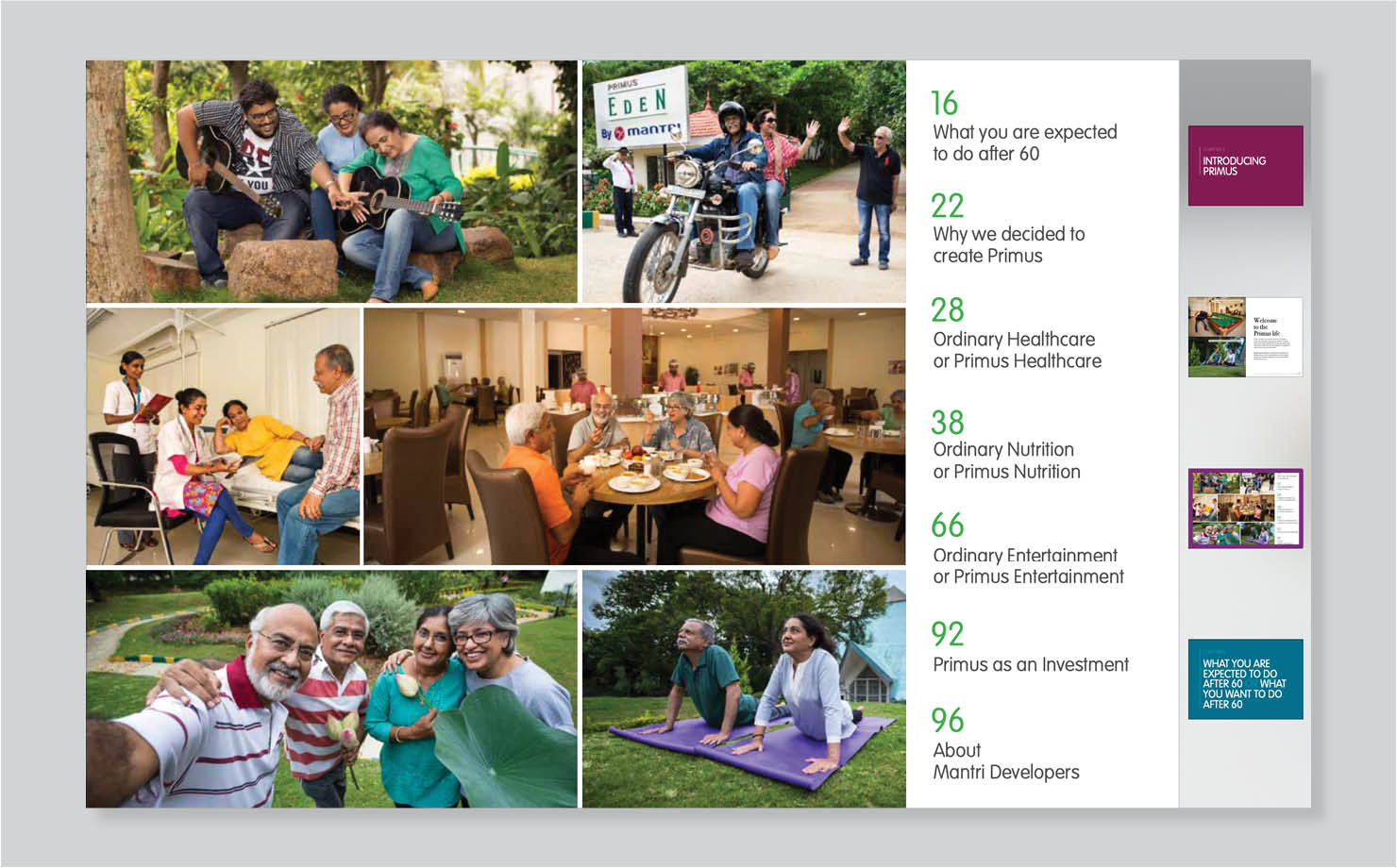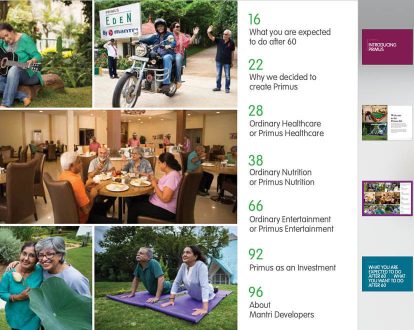 1. The idea of creating the brochure like a vintage novel
2. Detailed photography 
3. The cartoon approach 
4. Celebrating the Primus life vs Ordinary life 
5. Enabling sales people to use the book 
6. Helping people understand their home and lifestyle
"In India it is considered to be evil to send your parents to live alone "
We wanted to break 2 established thoughts with our communication: 
1. The stigma for children to allow their parents to live in what is largely called an 'old age home'. 
2. The stereotype of elders/seniors being helpless people who need someone to do everything for them. 
We also helped Primus launch their brand. Check out the 
Celebrating senior living by highlighting the Primus life vs Ordinary life
Detailed photography of the senior living facility
Customers loved the 'English Novel' format of the brochure. Helped explain Primus to the TA. 
Check out the Primus website here.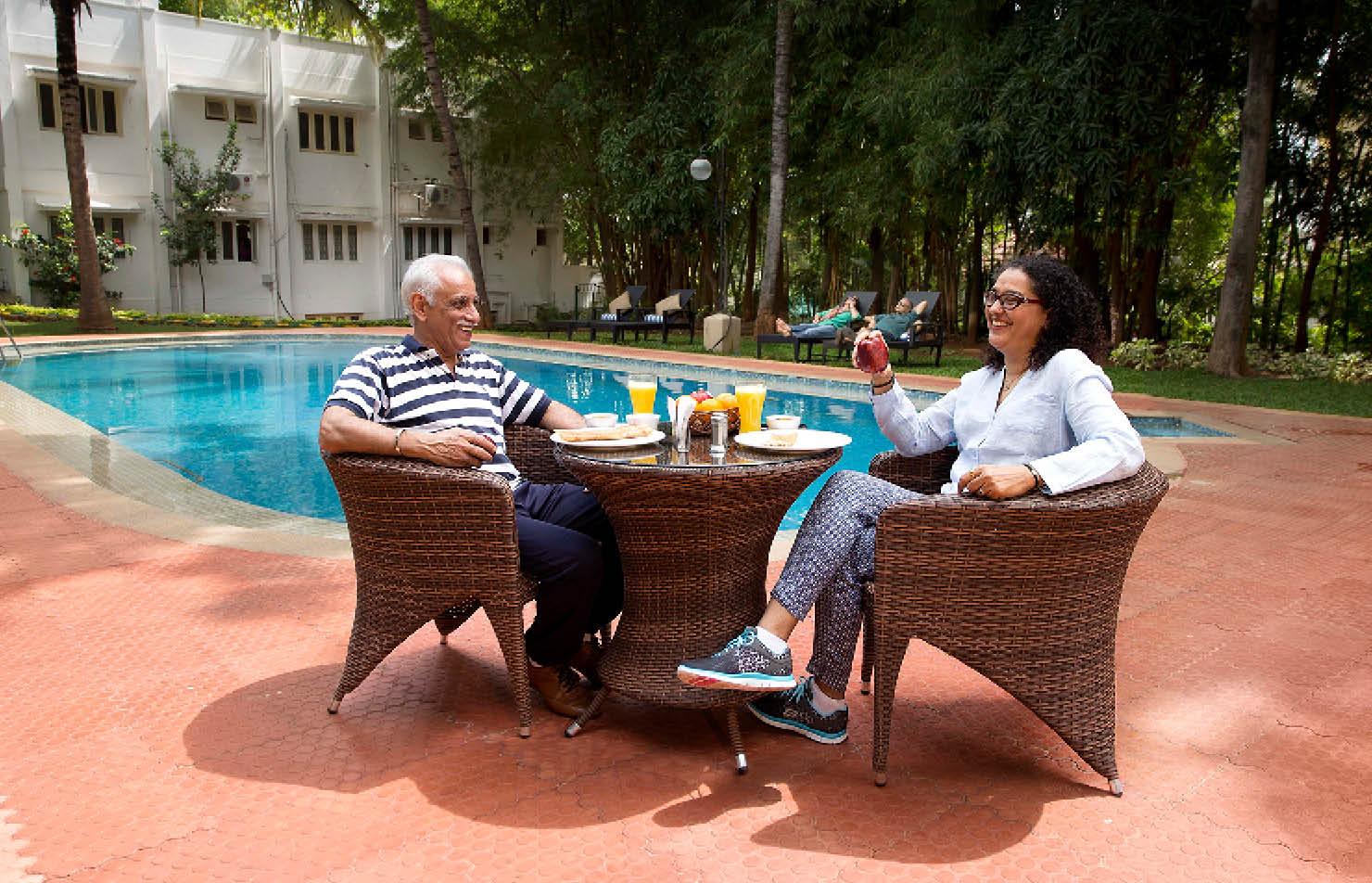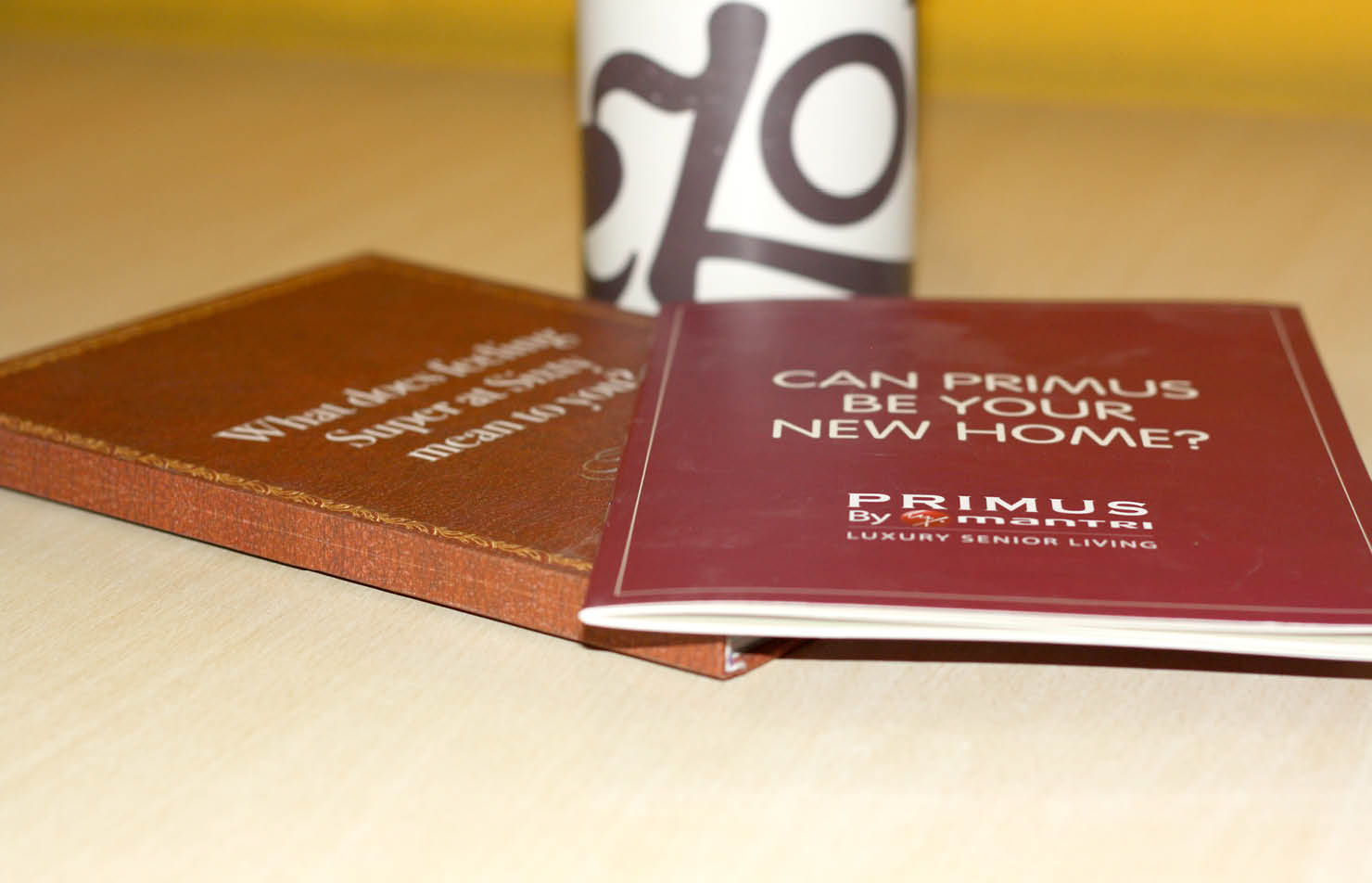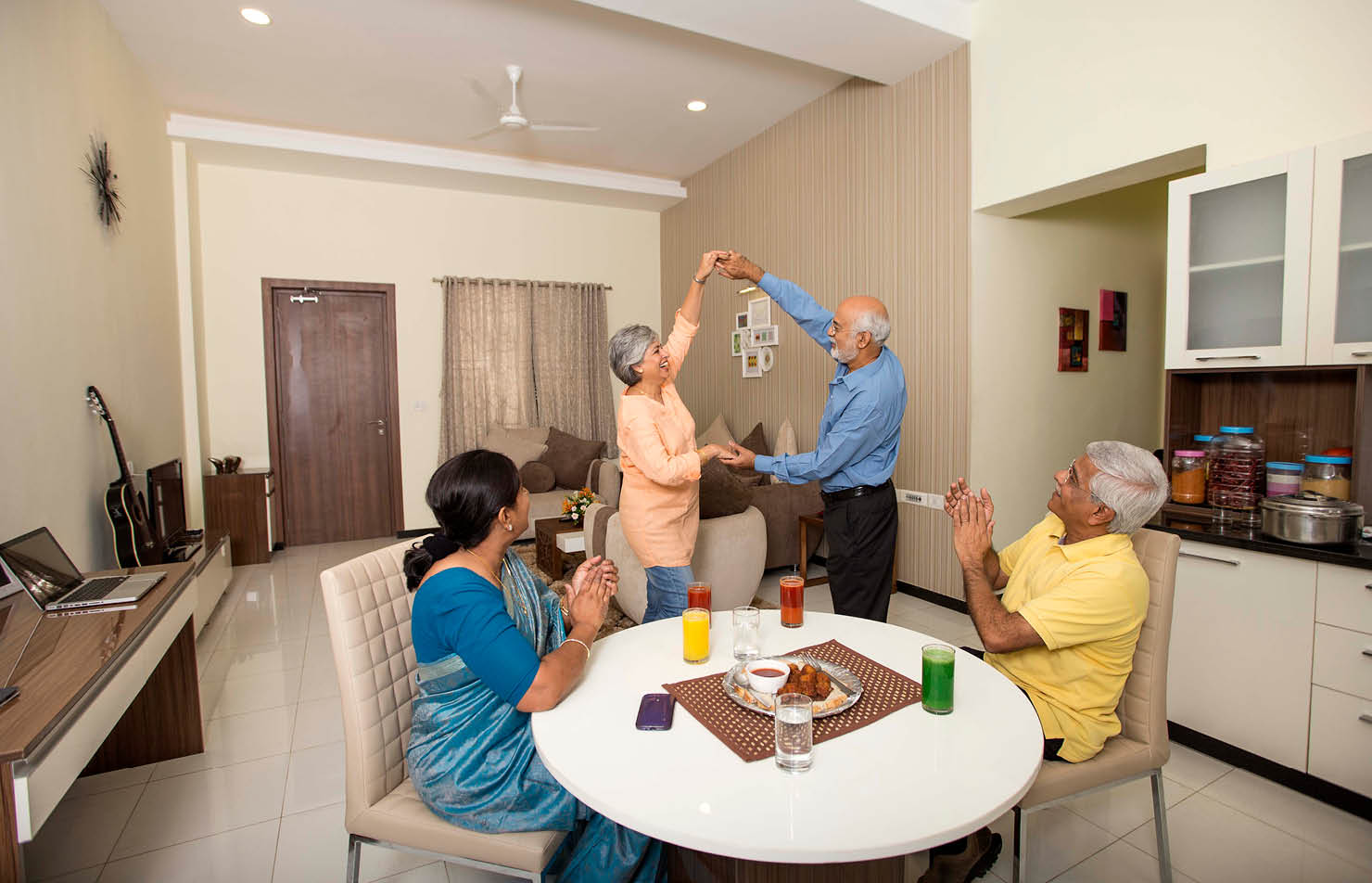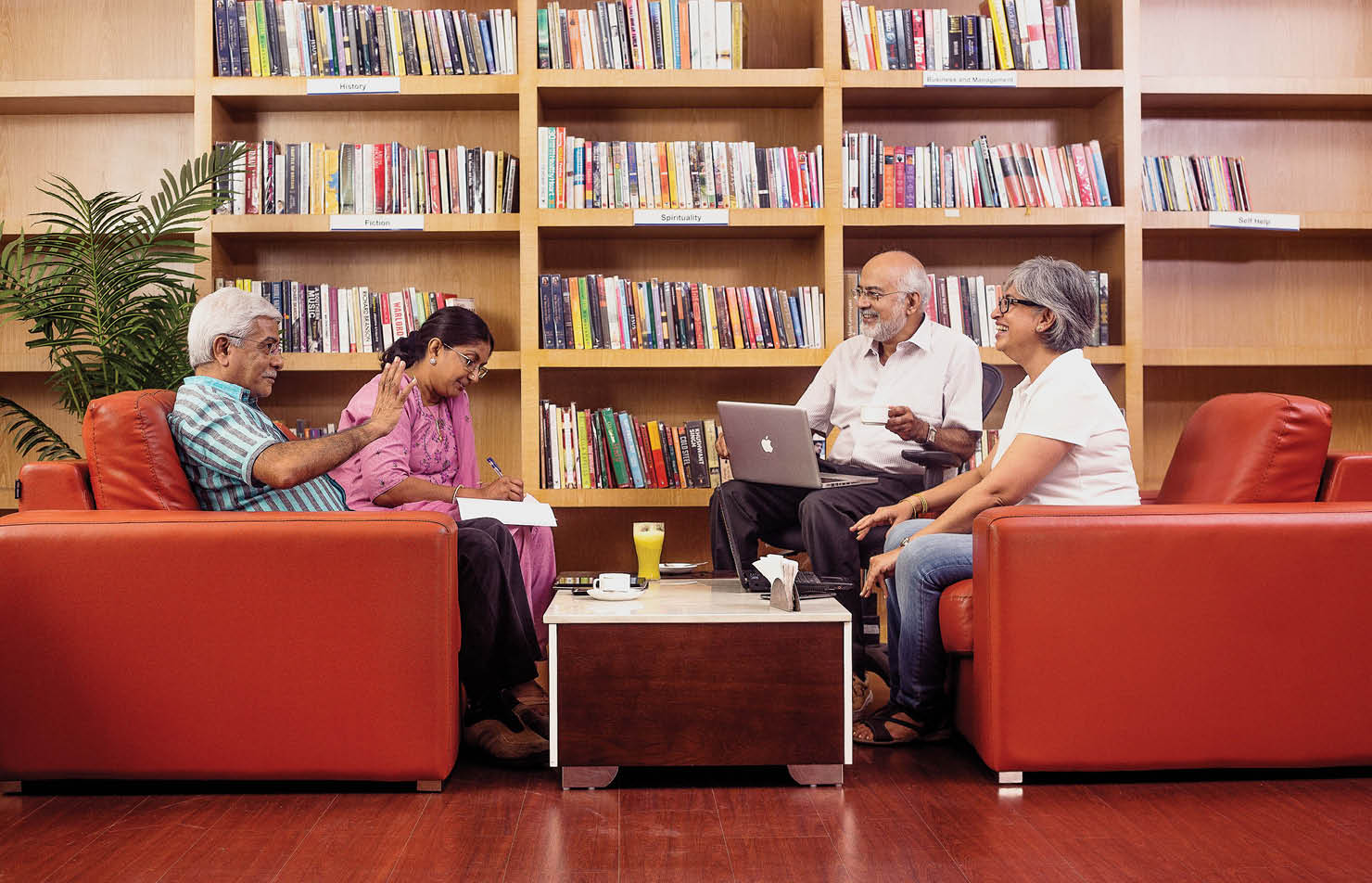 Customers loved the 'English Novel' format of the brochure.
The detailed photoshoot with the models successfully captured the vibe and features of the space with clarity.