This report design project had different design components – research, benchmarking, typography, illustrations, infographics and publication design. This report helped create a good impression with important stakeholders.
This report design project had to make a humongous report lively and readable. Delhi Airport is in continuous expansion mode, and Landrum & Brown, one of the world's top Airport consultants commissioned Rezonant to design their masterplan report.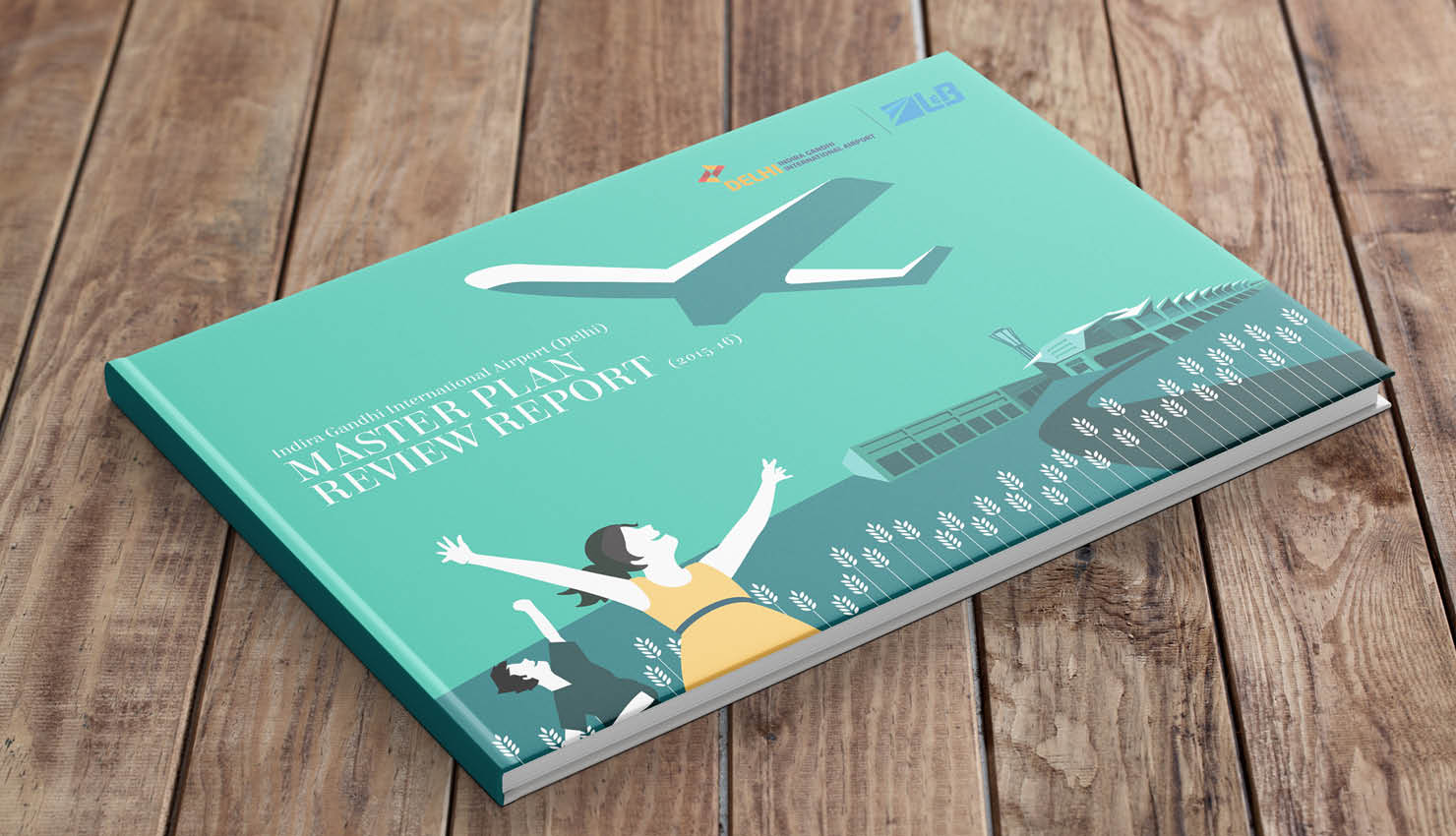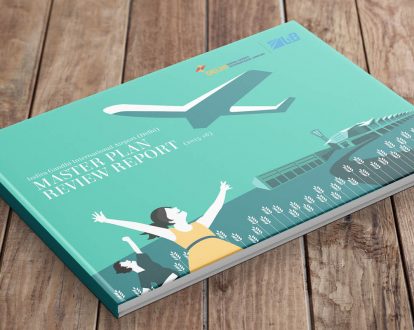 A report design engagement is a unique print design assignment unlike other publication design. The design strategy prioritised presentation of key facts and statistics through enhanced graphs and infographics. Along with this, we designed anchor illustrations that would catalyse a pleasant reading experience.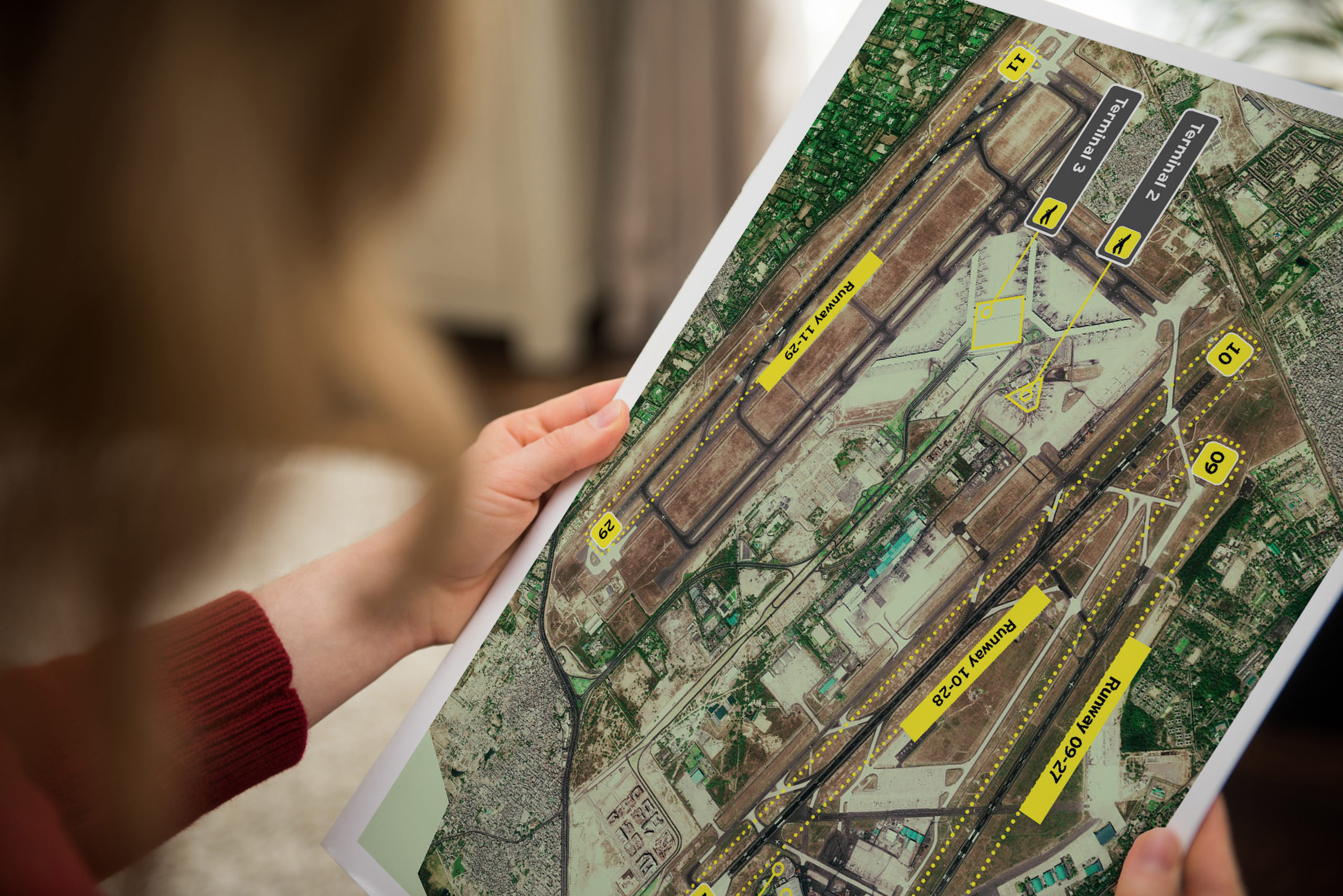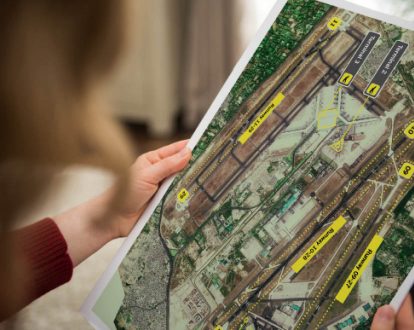 An intense benchmarking program on report design
As part of our research, we conducted a deep dive into the brand that Delhi Airport is. An exercise to categorise different types of assets to be used in the report helped drive a detailed project plan to organize assets. A benchmarking study of premier airport report design examples helped set expectations.
"The airport infrastructure space is expected to witness considerable expansion in India, post COVID-19."
The design program set out to achieve excellence on different fronts – Cover design and spreads using a unique illustration style that celebrated the Airport, Typeface, Color palette, Infographics styling,
Graphs and Chart styling, Plan styling and other styling.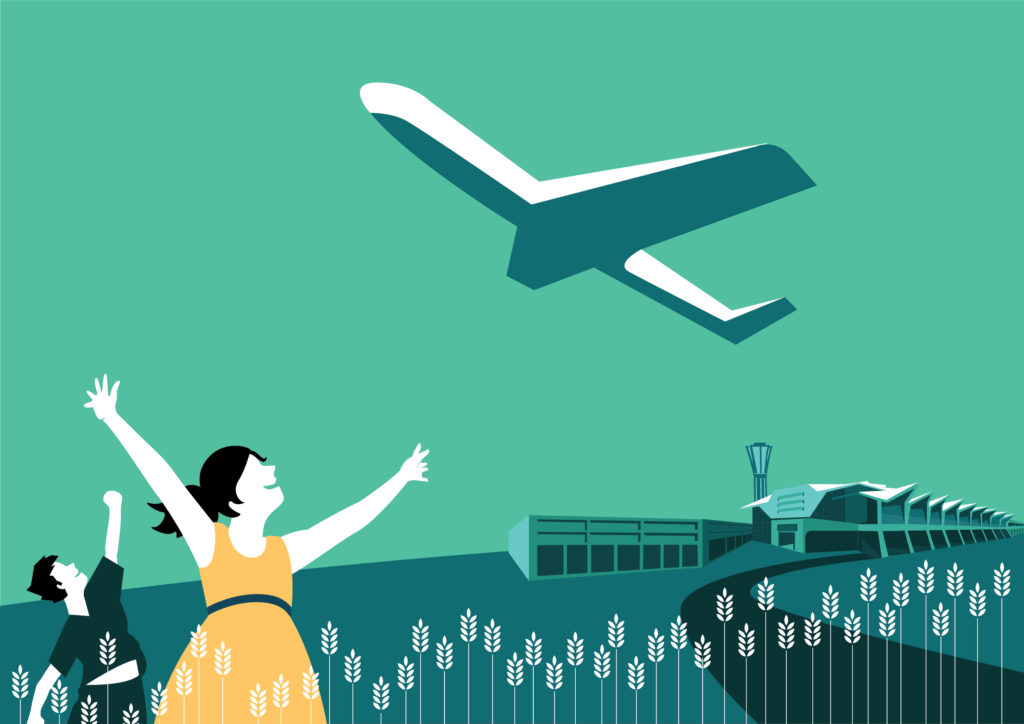 Anchor illustrations for each chapter
The report design had several masterplan components
The report was well received and helped present Delhi Airport to the eco-system of stakeholders effectively.