"Storytelling is the greatest technology that humans have ever created." — Jon Westenberg
A couple of years ago, as a participant of a master's program in Denmark, Nayomi Chbana (visual media student) met a fellow journalist from Chile who gave her a lesson on storytelling that she would never forget. She was in class, half-listening to the end of a monotonous  presentation on the history of media, when the next presenter on the list—the Chilean journalist—was called to go up to the podium. His name was Enrique Núñez, one of the quietest students in the class.
All she knew about him was that he always sat in the very front row and, unlike the other students, paid the utmost attention to every word that was said. As he prepared his notes behind the podium, everyone continued to type away behind their laptop screens. What happened next, however, caught everyone by surprise. He confidently stepped out from behind the podium and said in a loud and animated voice, "Today, I'm going to tell you the story of a 16-year-old boy with a remarkable talent…" The clicking of keyboards suddenly stopped and all eyes were fixed on him.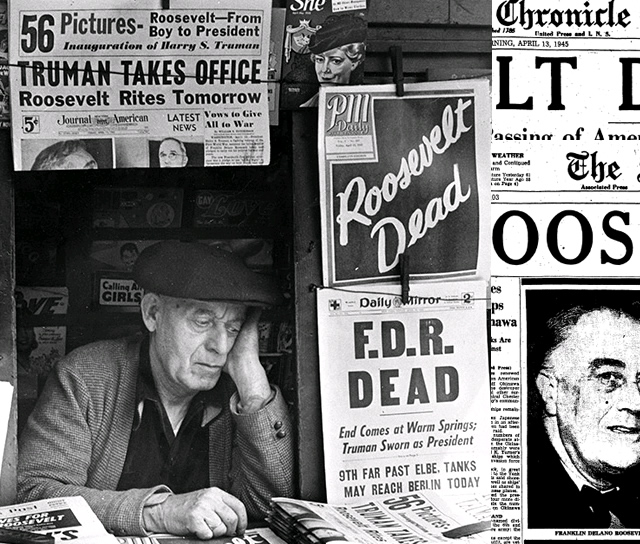 A picture from a newspaper stall in 1945 when Roosevelt died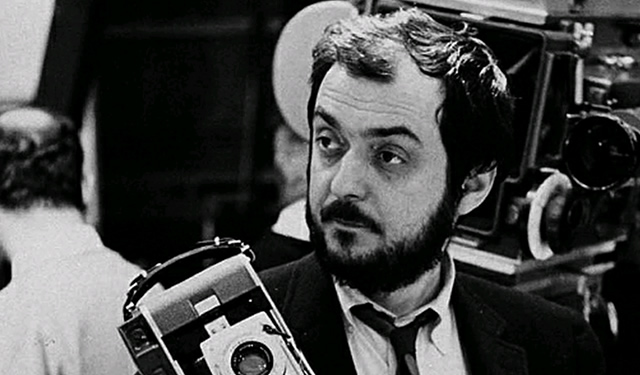 He showed a slide with a giant image of a newspaper vendor looking sadly at the headline 'Roosevelt Dead!' "This now-famous picture," he said, "was taken by this boy in 1945 and sold to a magazine for $25.
He then presented other images captured by this same boy.  After piquing our curiosity as to who this mystery photographer might be, he finally said: "This boy grew up to be one of the most influential film directors of all time. Do you know who he was?" They all waited eagerly
Completely dashing their expectations of him, Enrique went on to give one of the most engaging presentations they had ever heard on the evolution of visual media. That day, they all learned that presentations didn't have to be long and boring. They could be entertaining and informative at the same time.
Why is Storytelling Important?
Just as the brain detects patterns in the visual forms of nature – a face, a figure, a flower – and in sound, so too it detects patterns in information. Stories are recognizable patterns, and in those patterns we find meaning. We use stories to make sense of our world and to share that understanding with others. Coming up with an idea for a business, whether it be developing a new product or growing the business, a strong story to support it is a must. Telling a story and providing the context so your customers and stakeholders understand why your service or product is worth buying/investing in is very crucial.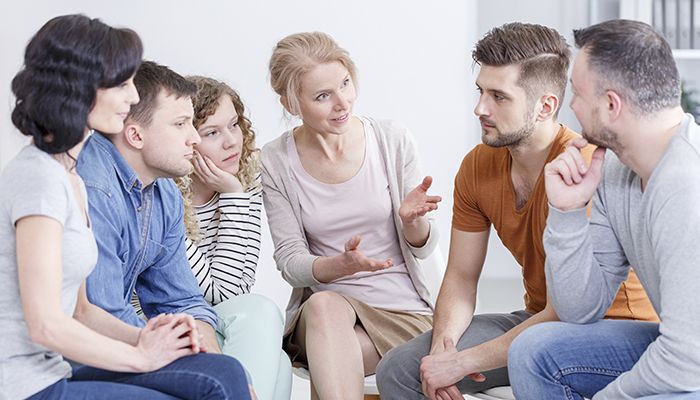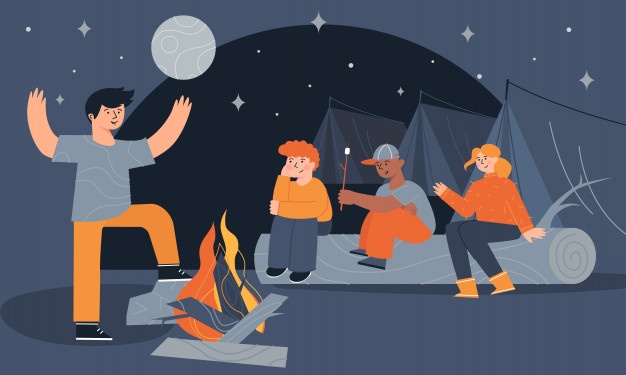 When an idea is created to solve a problem, the story of how one was affected by the problem and how it led to the product/service needs to be conveyed. Ensuring that the story is relatable to the audience by using real-life situations because this makes it easier to see why the goods add value to their lives. Using storytelling in this way helps the audience to build empathy and trust in the business. This is especially the case when the story is very relatable, which also has the added benefit of being easier to understand and more memorable as it's personally relevant – the audience can see themselves as the character in the story
Examples of Good Storytelling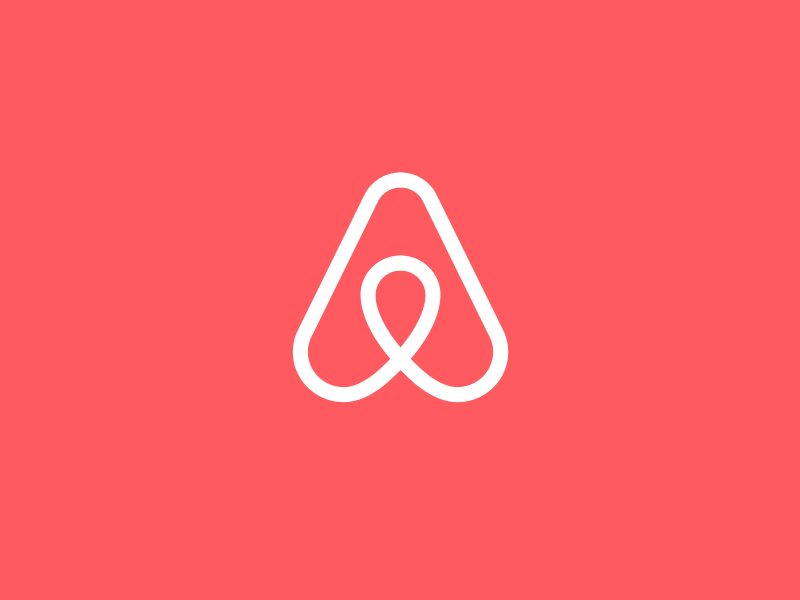 Airbnb is 100% about the customer. 
How could it not be? Without the customer, there is no product. In this case, the customer – both hosts and guests – is the brand. Instead of telling the company's story, they get their customers to tell their stories. The sites Belong Anywhere rebrand and campaign used imagery and short films to offer a snapshot into the lives of Airbnb hosts and what a guest might expect a stay with them to be like. It moved the brand away from the business of houses and rooms to the business of home and experiencing a place like a local. Stories were and are key. Airbnb is literally built on the power of storytelling.
Taste of India – Amul
All the topical creatives of Amul focus on the point of view of the mass to address any social situation. You will find the ever-green Amul girl in each of their content as if she conveys the story from her perspective-making the brand even more human. The Amul girl is iconic in India. The pun game is also top-notch. The tagline, "Buddy Buddy Baatein" is no doubt cheeky, yet endearing. 
When India successfully launched the Mars Orbiter Mission (MOM), Amul was not far behind on the cheeky humor. The tagline 'Taste of India' is an amazing unifying factor for the brand in some sense invokes a feeling of patriotism.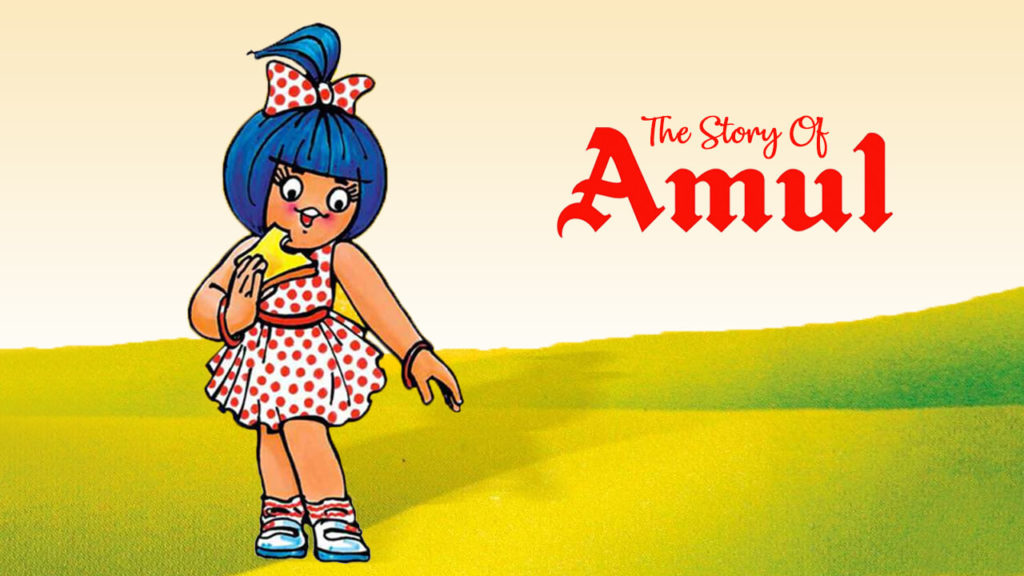 Amul has a simple value proposition – Great value for money and great quality.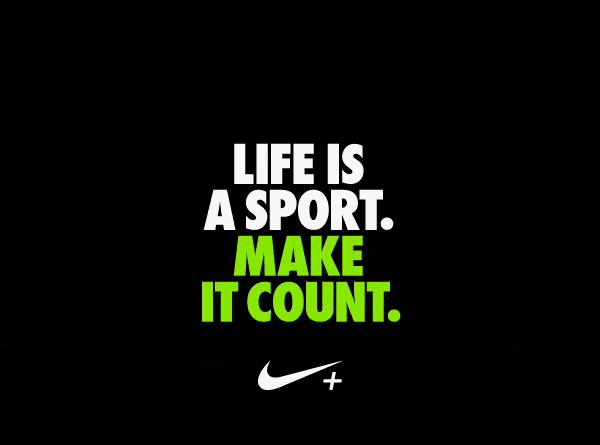 Everyone has a voice. Everyone has a story.
Nike has understood and has been leveraging the power of great storytelling longer than most people have been online. In 1999, the brand released a one-minute "commercial" that commemorated the career of Micheal Jordan.
Storytelling sells. Storytelling resonates. Storytelling connects.
This ethos has held up and is arguably what makes Nike one of the greatest brand storytellers of our time. Nearly everything Nike does is accompanied by a backstory, and their website is rife with them. And yet Nike doesn't just tell its own stories: they're pretty passionate about giving others a voice, as well.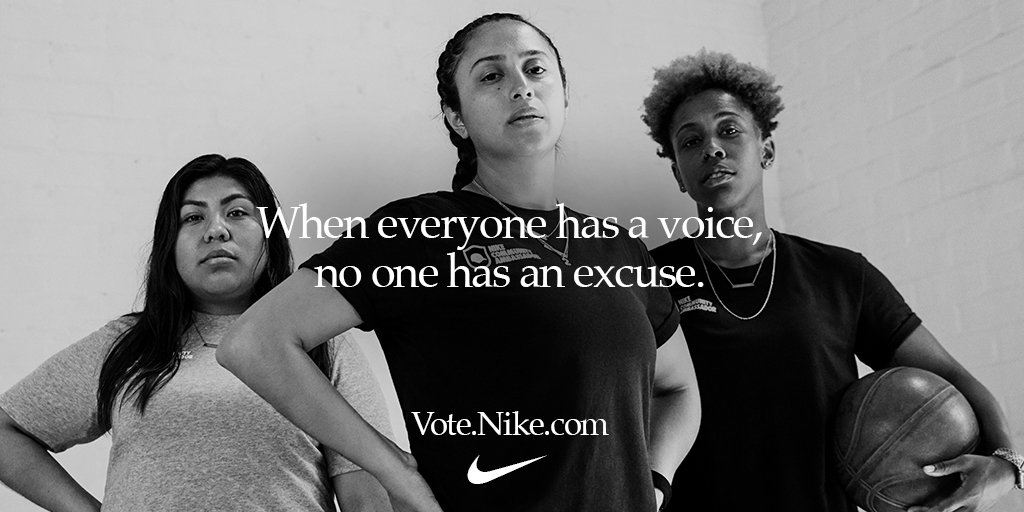 Amazon's Storybox
Amazon launched its first marketplace in India in 2013 amidst competition from the unorganized retail market. Fast forward 7 years later and it is now worth $16 billion with a 30% market share. But that doesn't mean they don't need to innovate. Amazon rolled out a unique way of storytelling with its Amazon Storyboxes revolutionizing packaging.
Each Storybox bears a photo of the seller and a QR Code on the packaging. Scanning the QR Code leads customers to seller stories which is a section on the Amazon India site and app. What a brilliant way to highlight the background of small and medium business owners that are making a living on Amazon!
Amazon has made a conscious effort to bring sellers in the spotlight and allow customers to connect with them. This campaign idea #IAmAmazon is a simple yet effective way to host an interactive feature on an otherwise ordinary packaging. A great story is powerful and moving. It has heart and soul. But not every brand story will meet these criteria. The stories you tell don't all have to move people to laughter or tears, they just have to be authentic, open, and honest.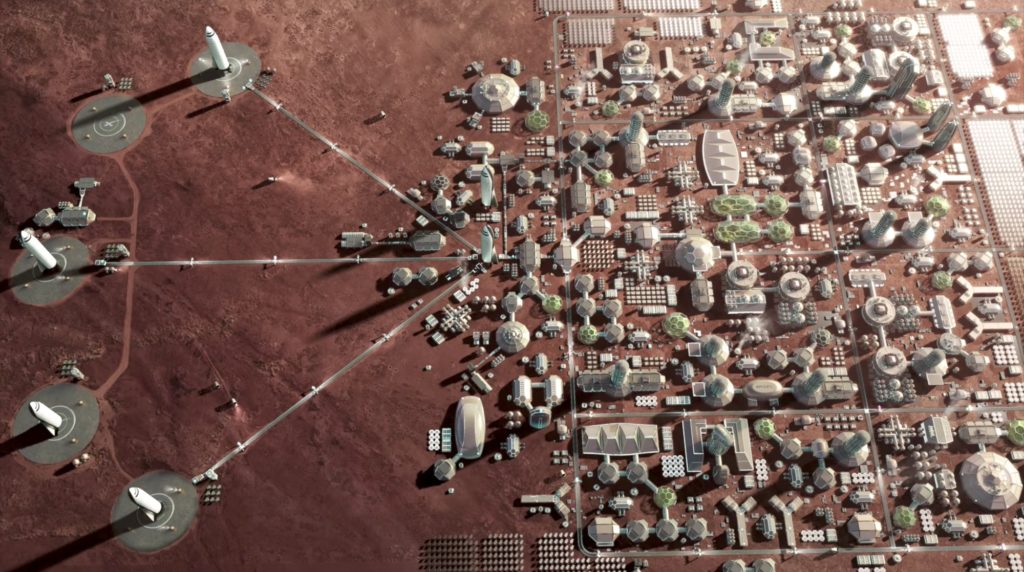 Elon Musk has become the best future storyteller of today's business world.
His businesses are founded on future ideas, building for future possibilities. They start with an inspiring purpose, be it SpaceX's desire to sustain life through a new civilization beyond Earth, or Tesla's drive to accelerate the shift to clean energy. SpaceX might have created a satellite launch business that is around 10 times cheaper than NASA, but he uses this capability to tell a far bigger story. They just practice runs, for a much greater mission to Mars.
In 2006 he wrote his initial Master Plan for Tesla:
Create a low volume car, which would necessarily be expensive
Use that money to develop a medium volume car at a lower price
Use that money to create an affordable, high volume car
While doing above, also provide zero-emission electric power generation options
Musk can appear quite humble, quite nervous when he speaks in public, but his bold ideas portray great confidence. Strategies are stories. Brands are stories. Business cases are stories. Project plans are stories. When people say "tell me your story" they are rarely asking about what you do, or what work your company does, where it comes from; more likely they are interested in where you are going.
Those who tell stories rule society – Plato
 The most important thing you can do as a creative professional is to capture your audience's imagination.

Stories help us bring peoples' experiences closer to the Design process. It's important to remember that stories aren't made up but are real stories from the experiences of real people.

Storytelling helps the audience to build empathy and trust in a product/service.

While presenting, people tend to remember a good story that

catches the attention and engages the audience, they are more likely to absorb the message and meaning within it than if the same message was presented simply in facts and figures

, so make your story as indulging as possible
Gifs used above belong to the owners and are only for contextual relevance.