Extraordinary signage design & wayfinding for ITC, a 100 year old conglomerate
Signage design for ITC was the task at hand. Our goal: to represent the 100 year old brand in the signage without compromising on functionality.
To develop a signage and wayfinding scheme with a powerful theme. 
To enhance the mobility and reduce confusion of visitors and employees alike in the large campus. 
To create signage that looked beautiful.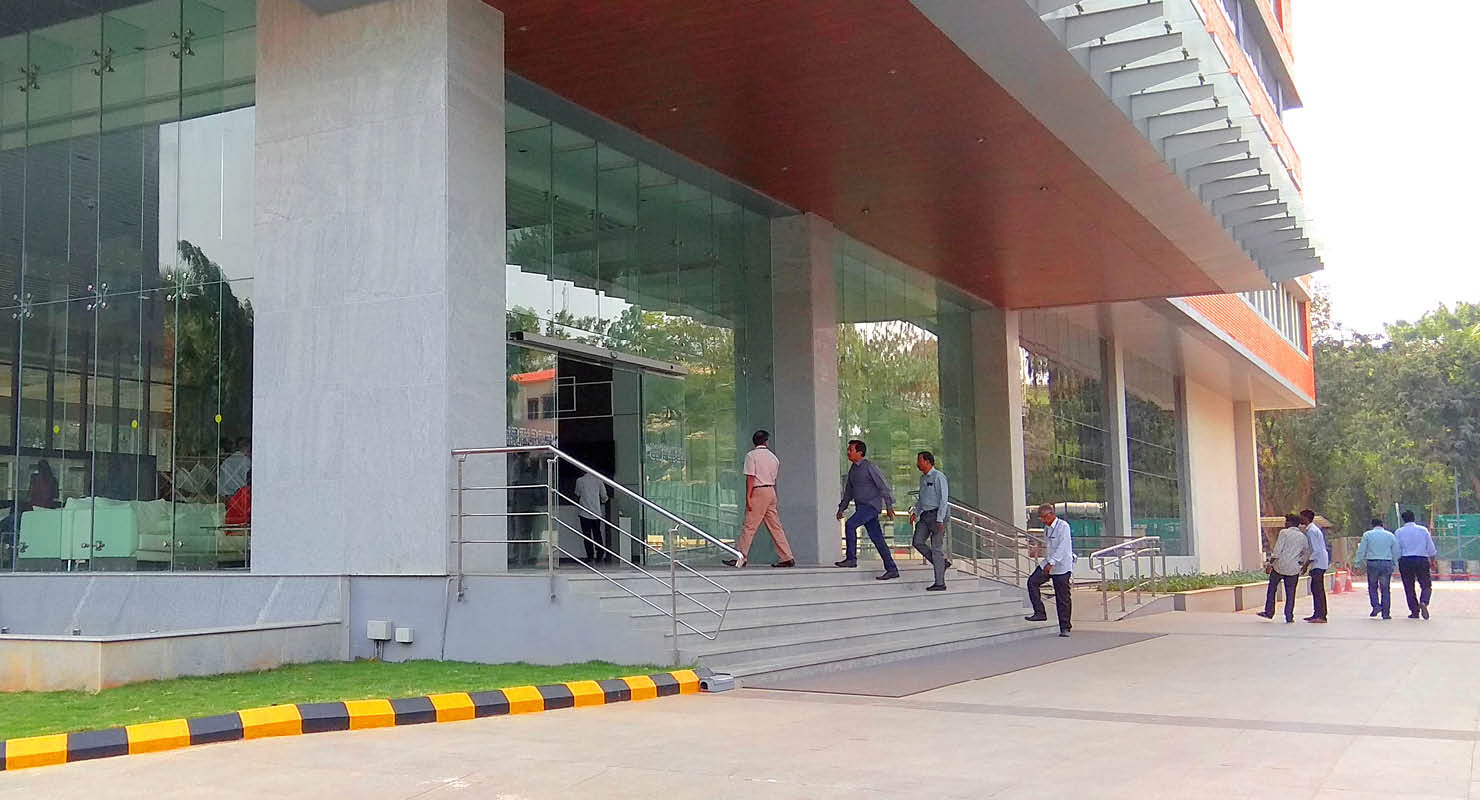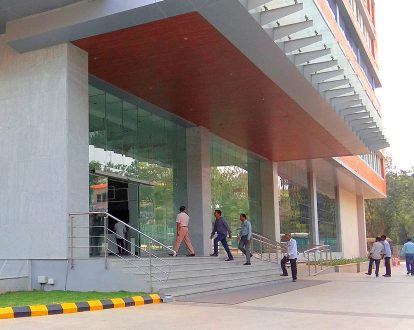 What does ITC do? The answer for this could get extremely complicated. 
We simplified it. Our research led us to this answer: ITC helps farmers and promotes sustainability. We used this answer cohesively across our entire design theme.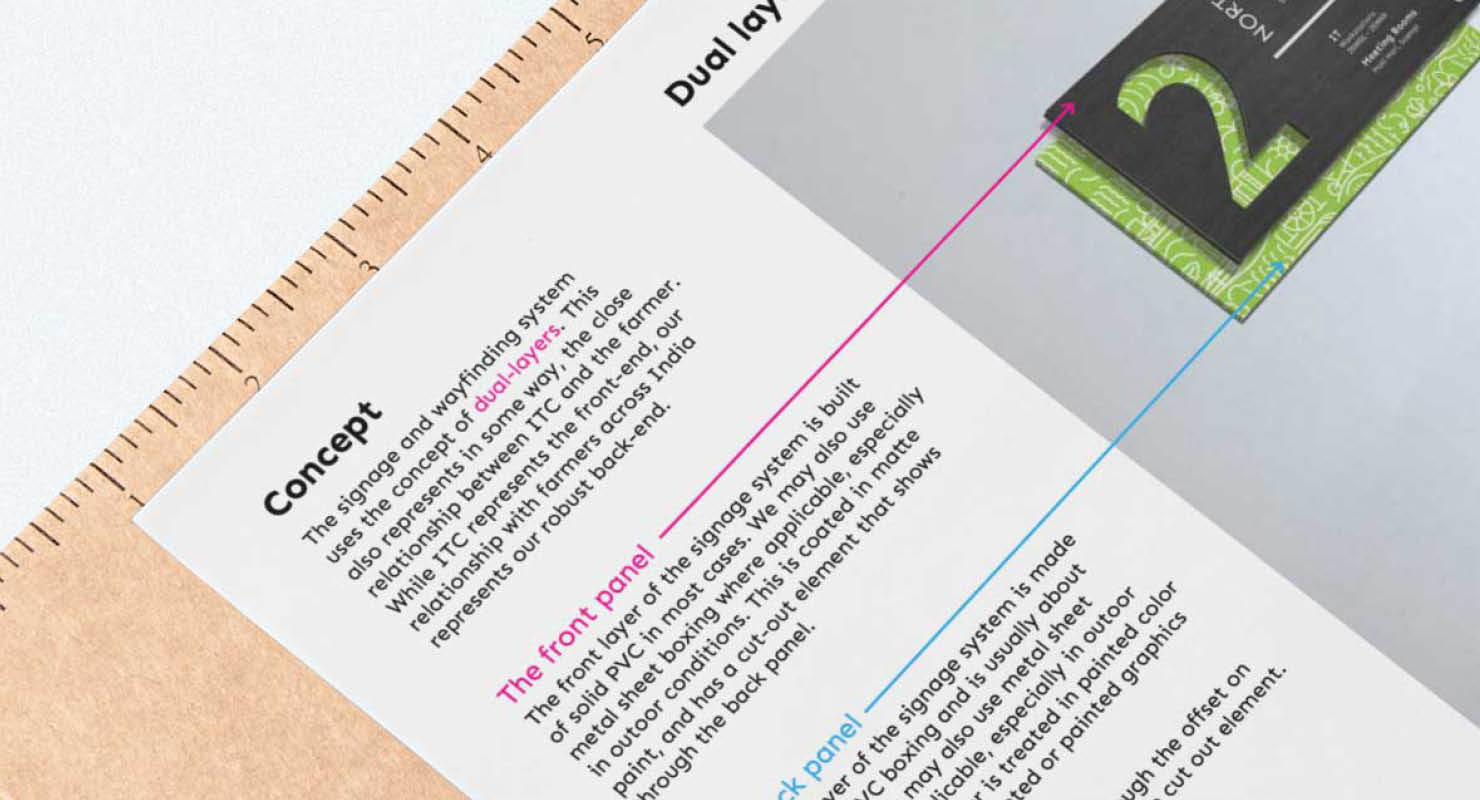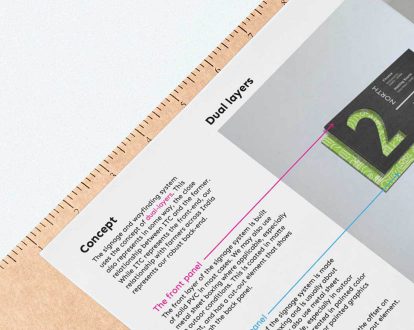 The signage and wayfinding scheme is a 'dual-layered' one both literally and figuratively.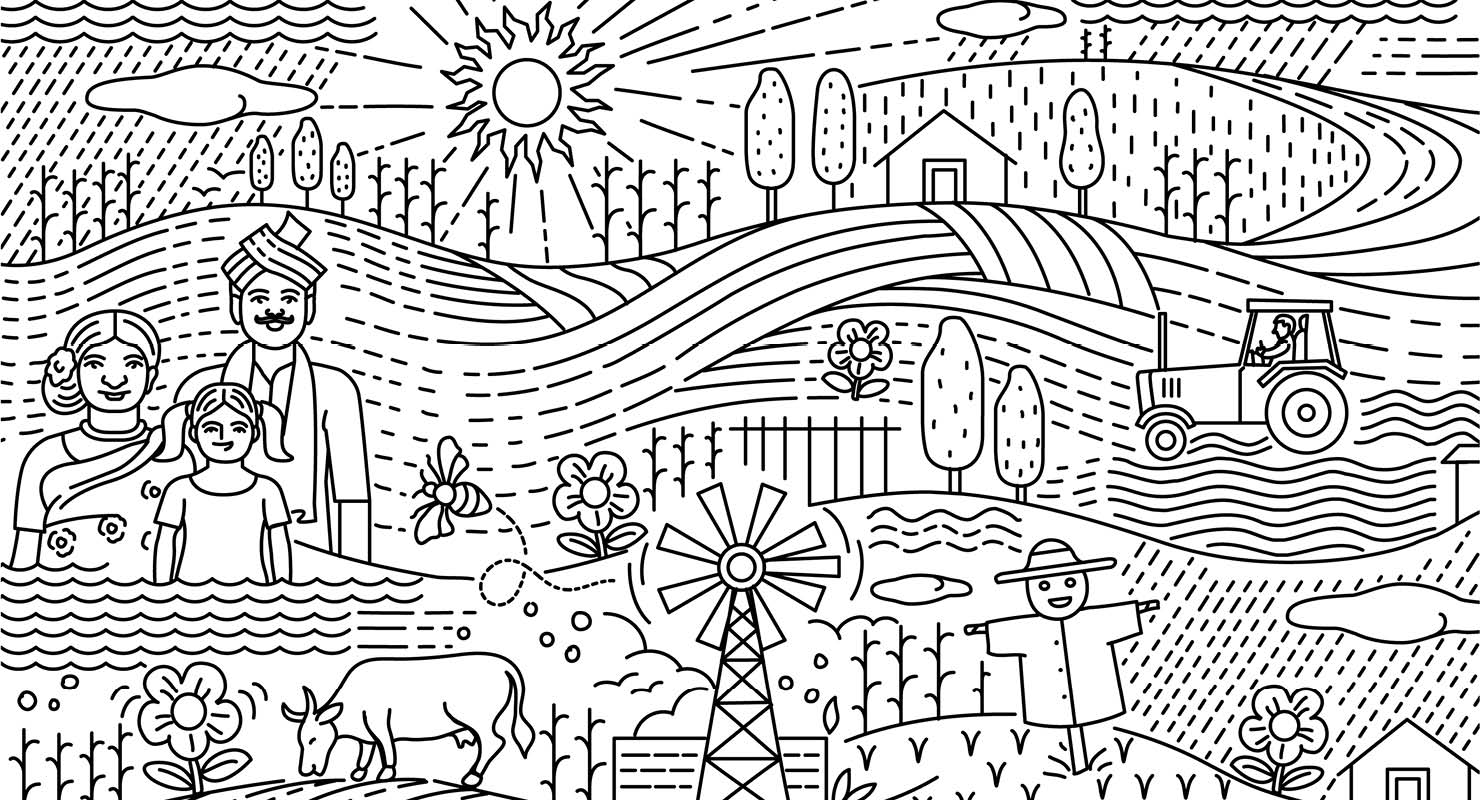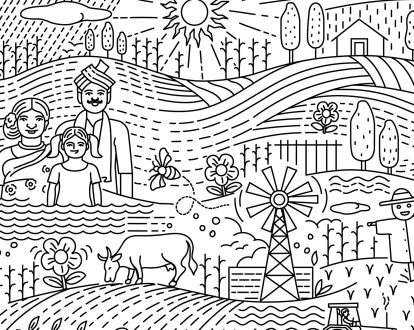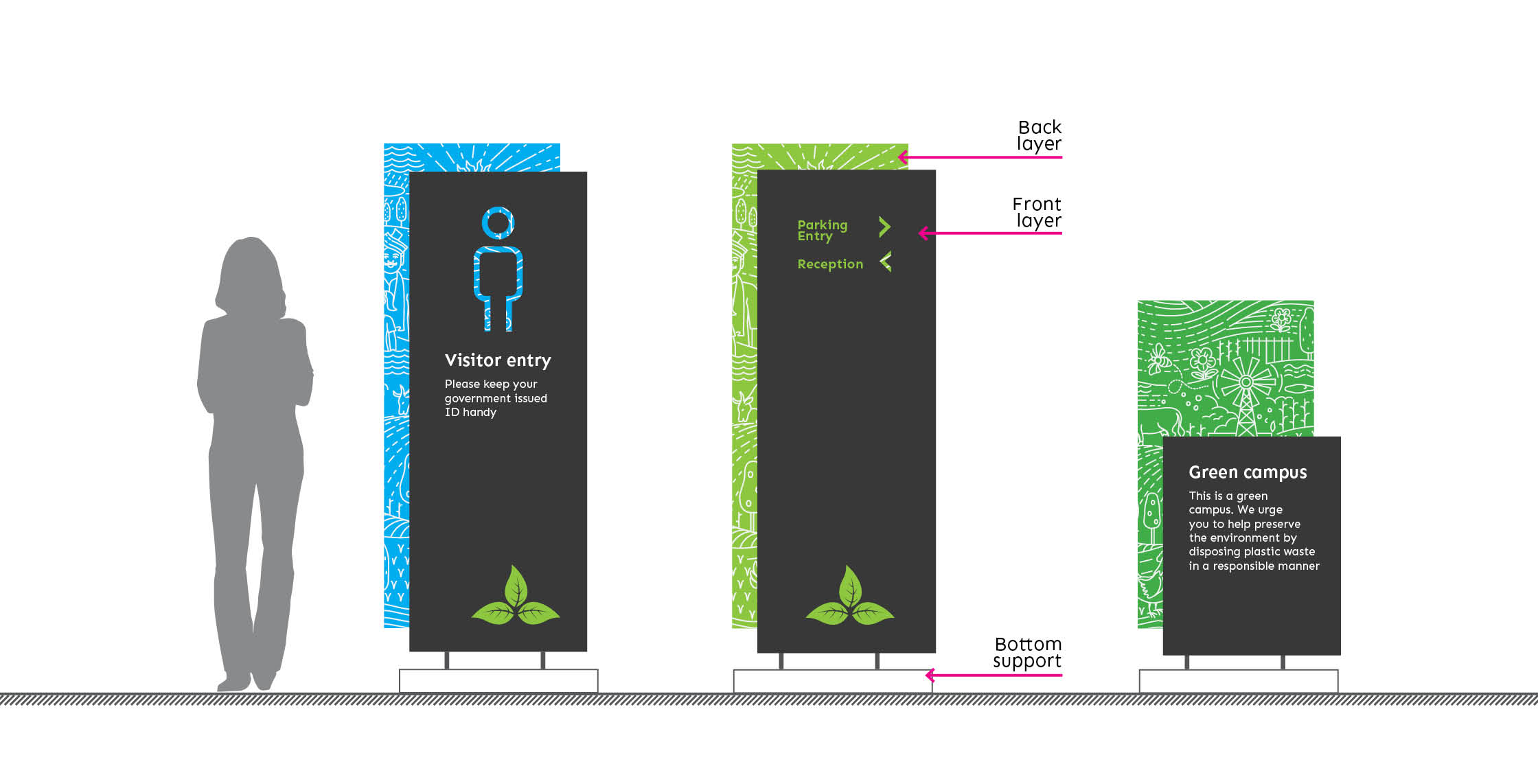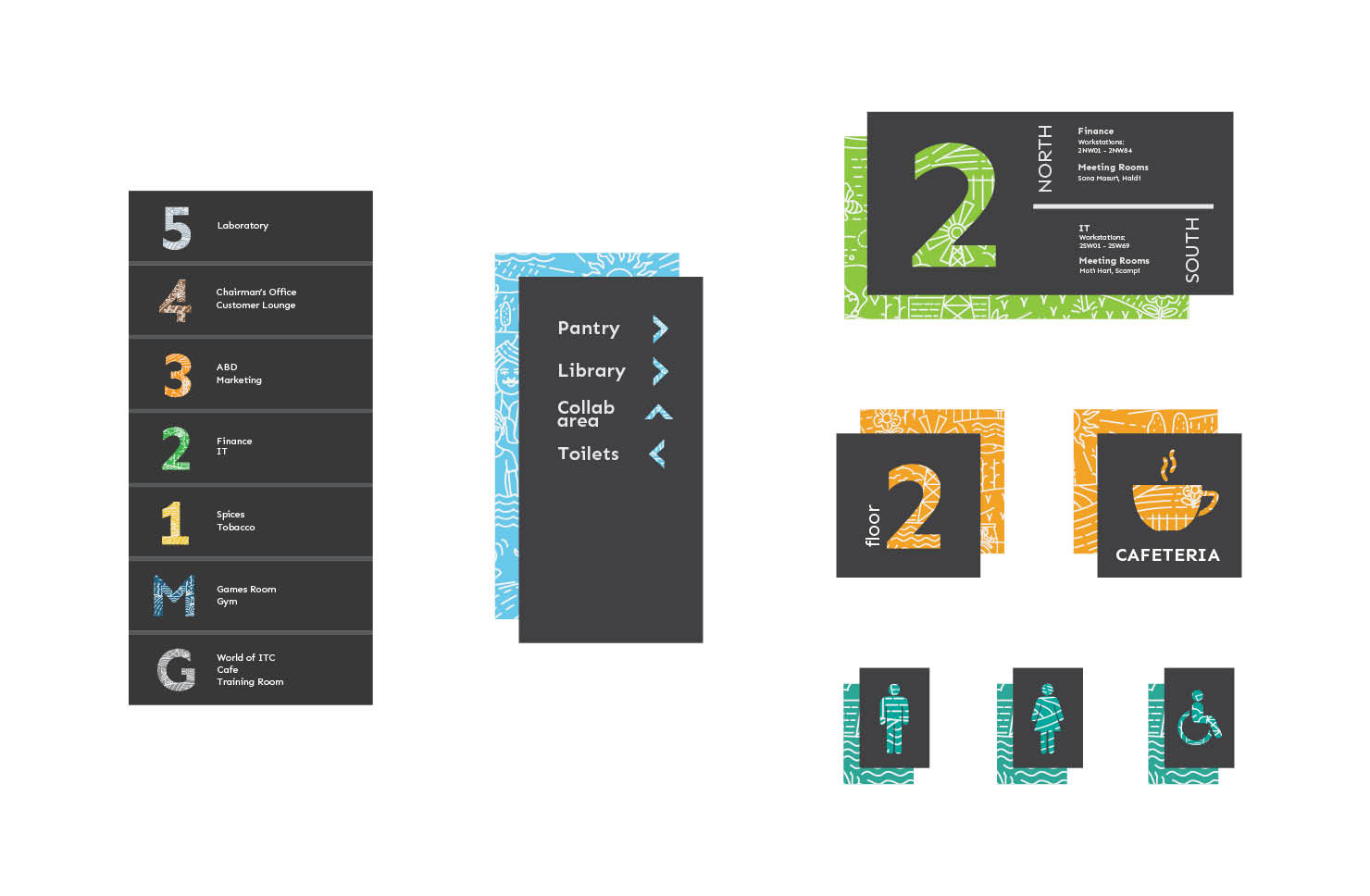 The dual-layer concept also represents in some way, the close relationship between ITC and the farmer. While ITC represents the front-end, it's relationship with farmers across India represents the robust back-end.
Blandit libero volutpat sed cras. Consectetur lorem donec massa sapien faucibus et molestie. Sodales neque sodales ut etiam sit. Vulputate enim nulla aliquet porttitor. Semper feugiat nibh sed pulvinar proin gravida. In tellus integer feugiat scelerisque varius morbi enim nunc faucibus. Velit egestas dui id ornare arcu. Ullamcorper malesuada proin libero nunc.
Aliquam ultricies, felis nec ullamcorper tincidunt, elit leo rhoncus felis, in sollicitudin nisi eros quis odio. Phasellus vel ante imperdiet, vulputate lorem in, varius purus. Nulla vulputate magna bibendum, volutpat metus eu, laoreet nisi. Quisque placerat lacus non imperdiet sagittis. Praesent aliquam metus aliquet ex viverra hendrerit. Nullam in arcu purus. Aenean vel sapien euismod, finibus mi quis, hendrerit felis.
Created a unique and colourful wayfinding experience