CommonWealth was a gated community designed around the concept of community sharing. In this real estate branding project, we used illustrations to showcase features.
Real estate branding for projects near Whitefield, Bangalore is generally a challenge because of extra supply in that area. We created a powerful identity that translated into applications like this brochure.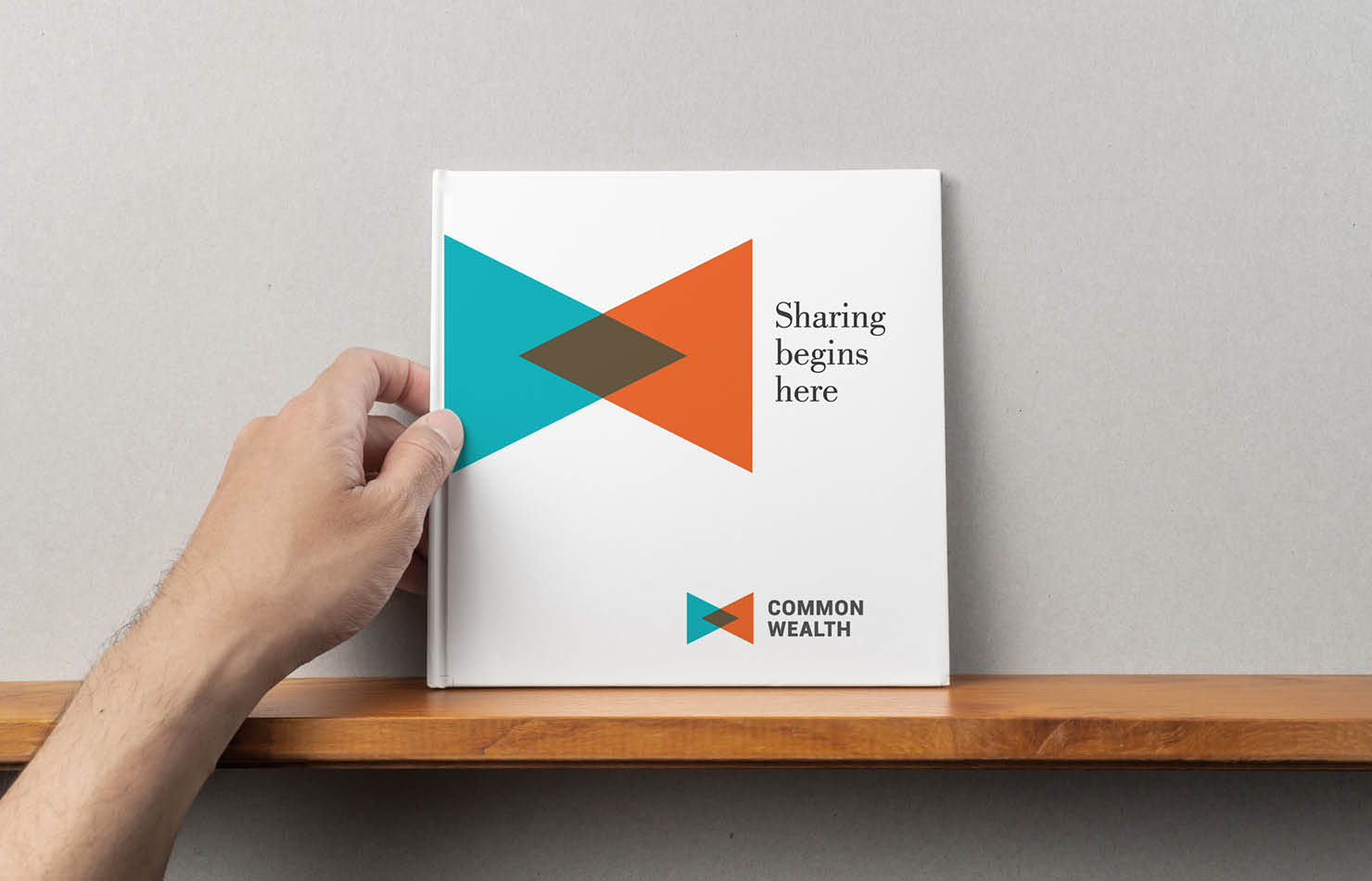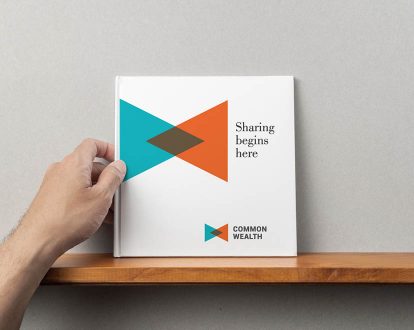 Using illustrations as the primary visual medium to convey the features, the brochure print design used a simple format with visuals taking precedence over written content. This real estate branding approach helped it stand out.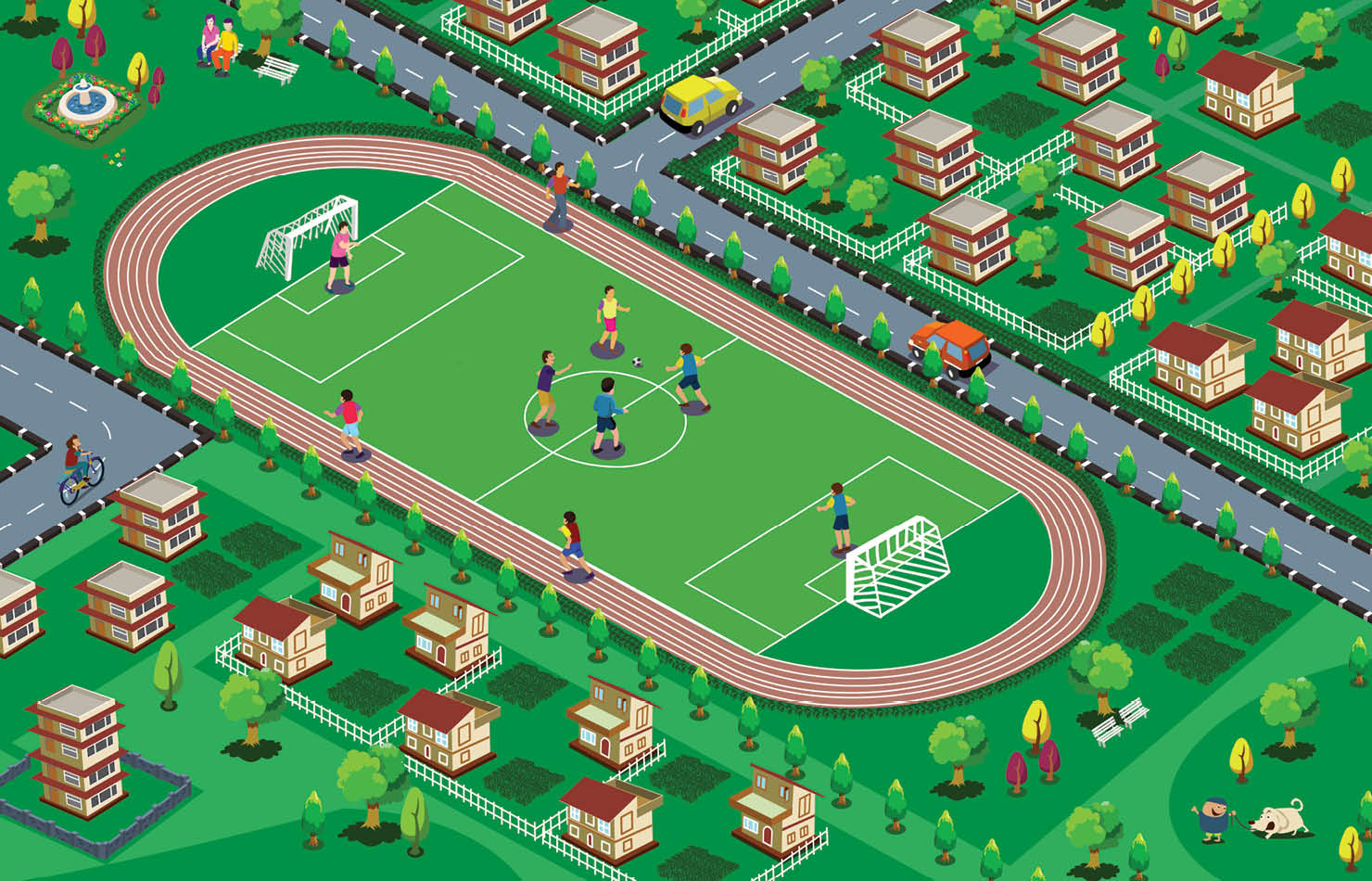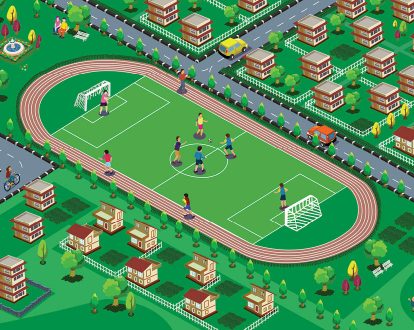 Three hero illustrations helped convey the core value proposition of the project. The design was enhanced with information design around the master plans and individual home plans. We collaborated with RSP Architects for the views of this project.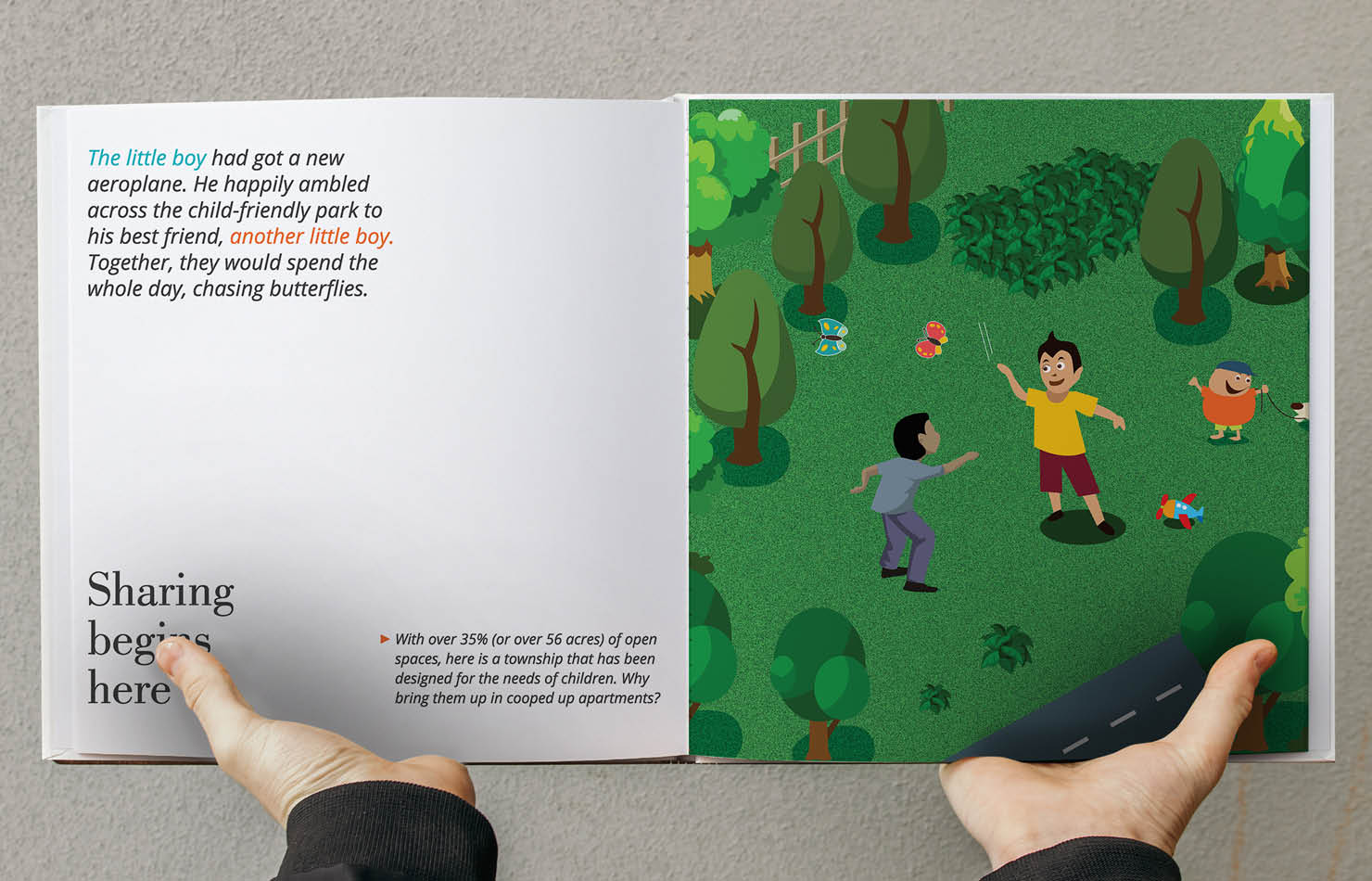 A real estate branding concept around sharing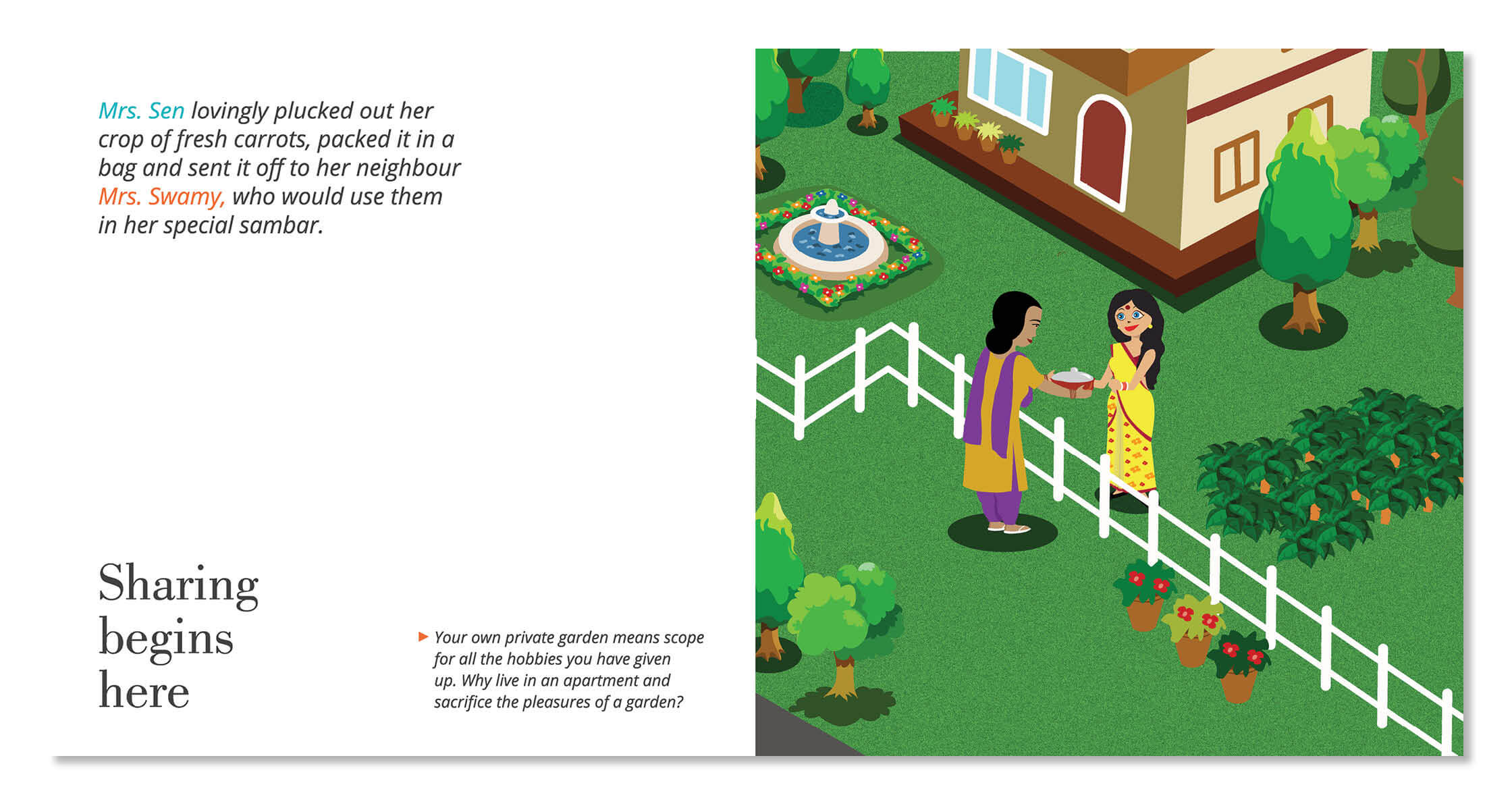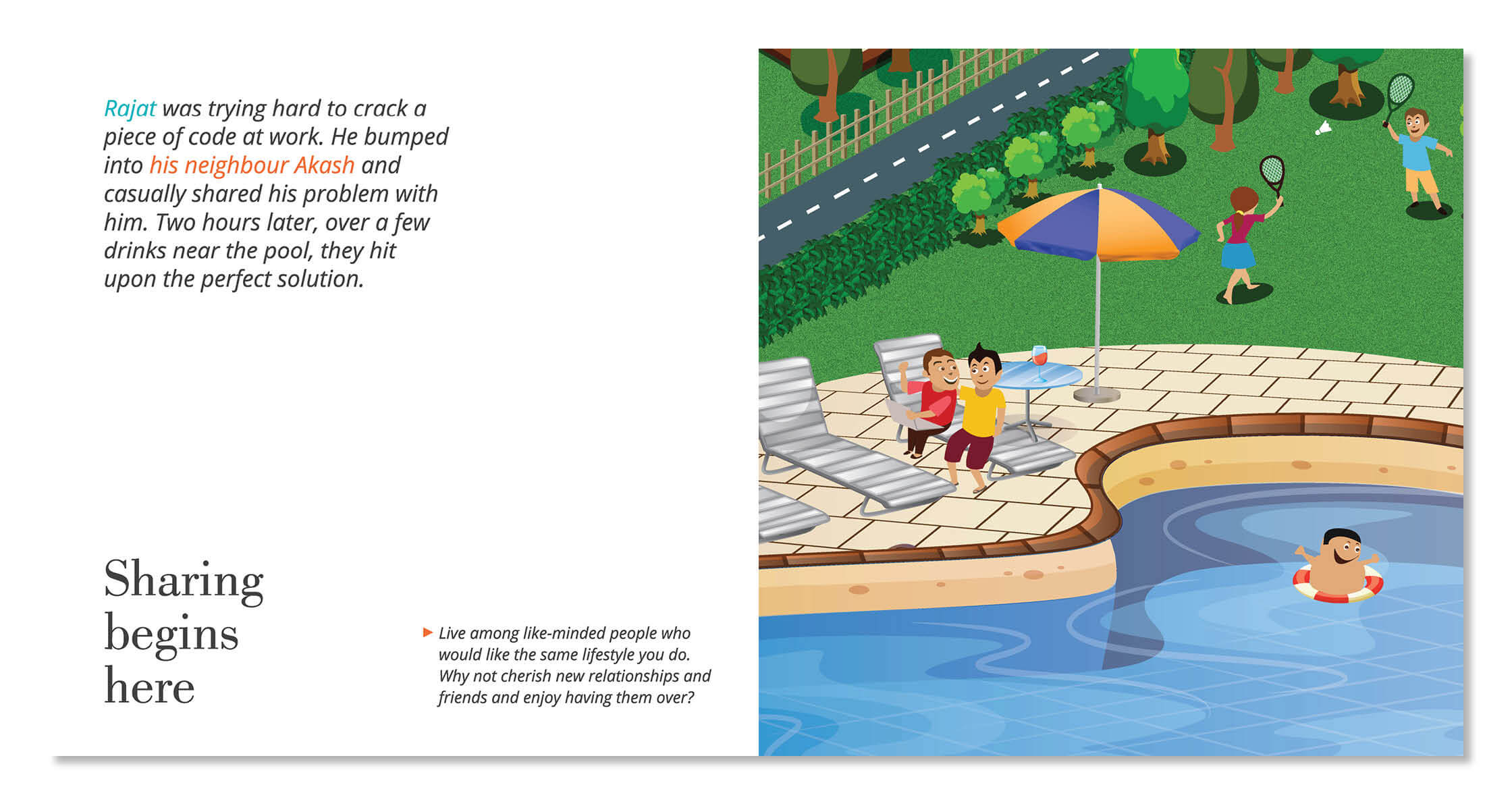 Categorization of features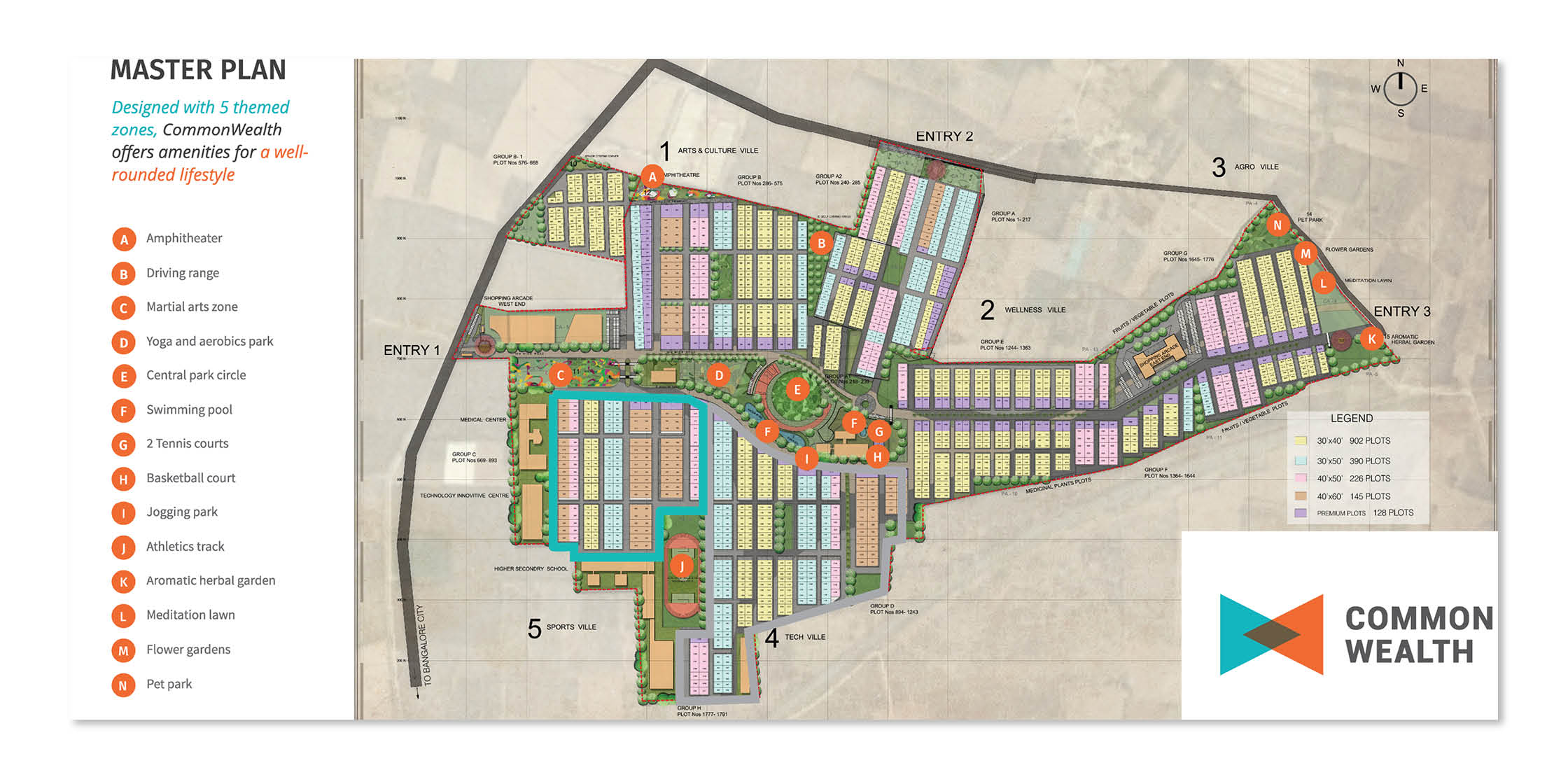 The brochure was well received among buyers and within the real estate community.