Marina One in Kochi is a luxury real estate condominium project by SOBHA and Puravankara. Kerala is a unique market and needed deep understanding.
To launch Marina One, a luxury real estate project in Kerala. To generate leads and build awareness among the elite.
We positioned the project as being the perfect fit for 'achievers'. The affluent class of Kerala which comprises mostly of NRIs have a track record of being first generation achievers; this line resonated with them. The positioning carried over to digital media like the project website.
1. Concept
2. Photography
3. Advertising
4. Adaptation to outdoor media
Luxury real estate needed luxurious photography
"These real photographs shot in the show residence helped customers fantasise about their future lifestyle"
To help customers understand the views from their homes, custom shots of the nearby waterscape were taken from a high-rise and Photoshopped into the scenes. The language was carried over to the experience center.
"Follow up campaigns helped drive home the key 'whys' of the project"
The Kerala market is price-sensitive. Given the limited number of target profiles, the strategy was to drive better conversions. Conversation starters were created across the entire experience – from print ads to on-site posters.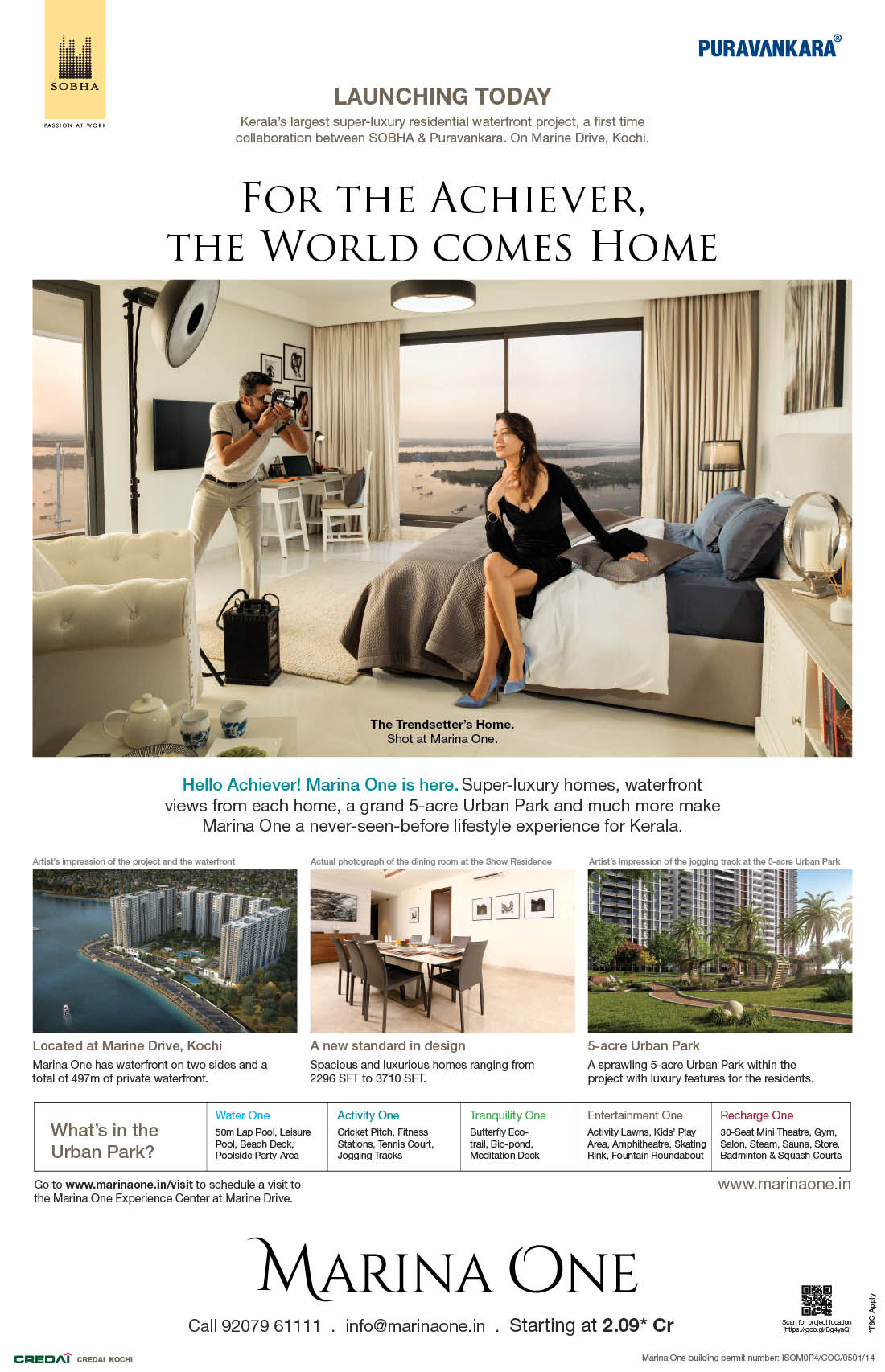 Adaptation to outdoor media
"Billboards offer good ROI in Kerala"
To supplement the print campaign, outdoor advertising adaptations were done.
Successful launch resulting in good lead flow and robust sales.