SOBHA's Lake Gardens was located near a pristine lake. A magazine brochure became the perfect method to narrate the future lifestyle by the lake.
This was a unique project located near a 114 acre lake, which was necessarily not a selling point. The challenge was to communicate all the 'why buy' features of the project.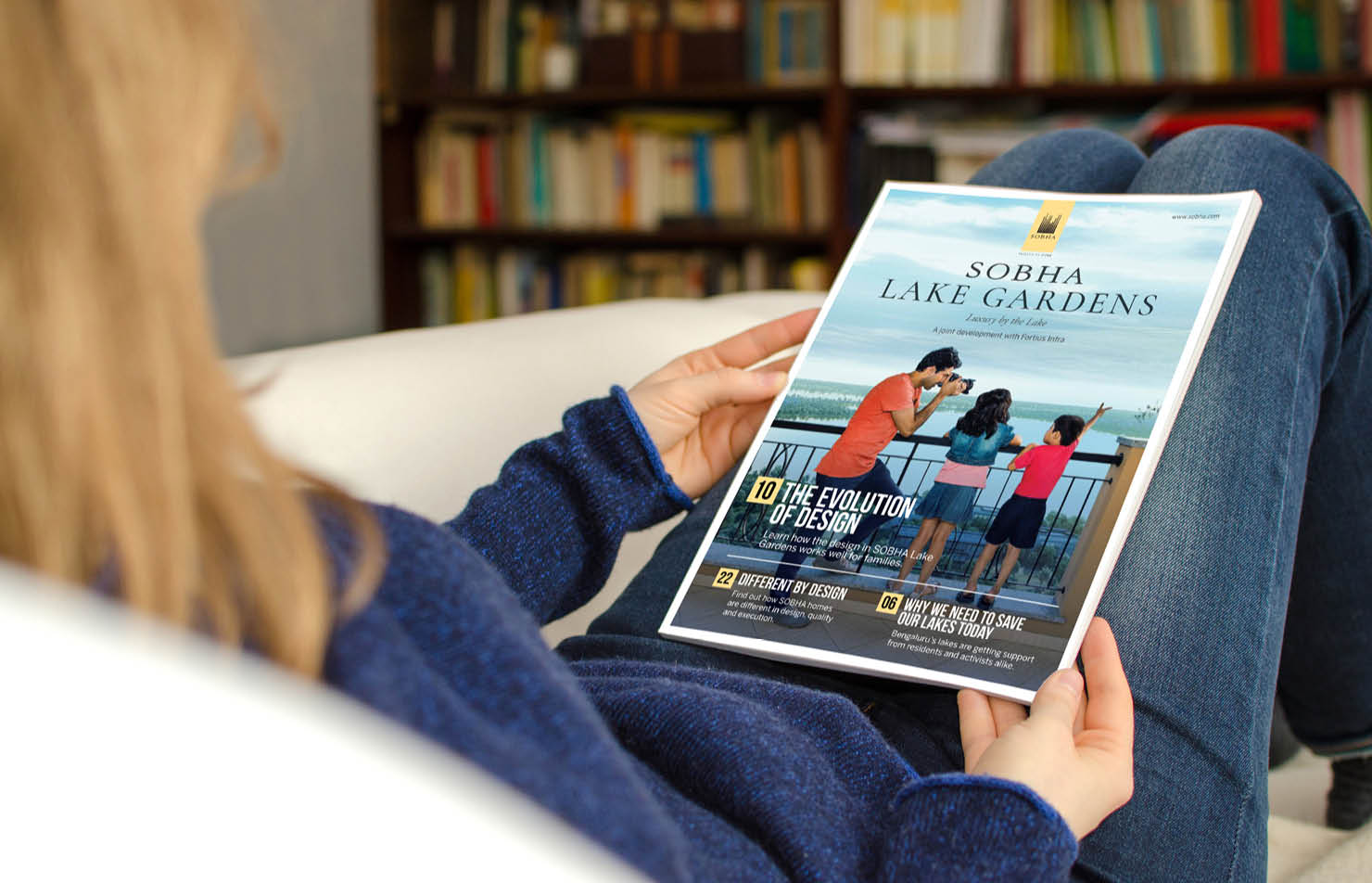 We extended the strategy of the magazine brochure into this engagement. This brochure helped build a visual narrative about the lifestyle and talked about key 'why buys' like the avian population around the lake, plenty of views and great location.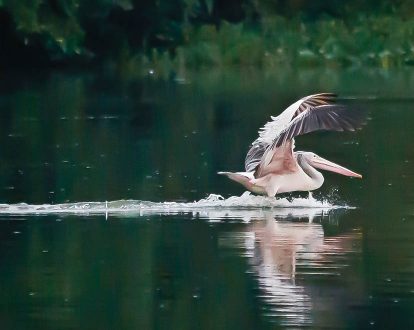 The concept of the magazine brochure had already been widely accepted in an earlier project for SOBHA, Marina One. In this design, we worked with team SOBHA to build customised content and visuals suited to this project.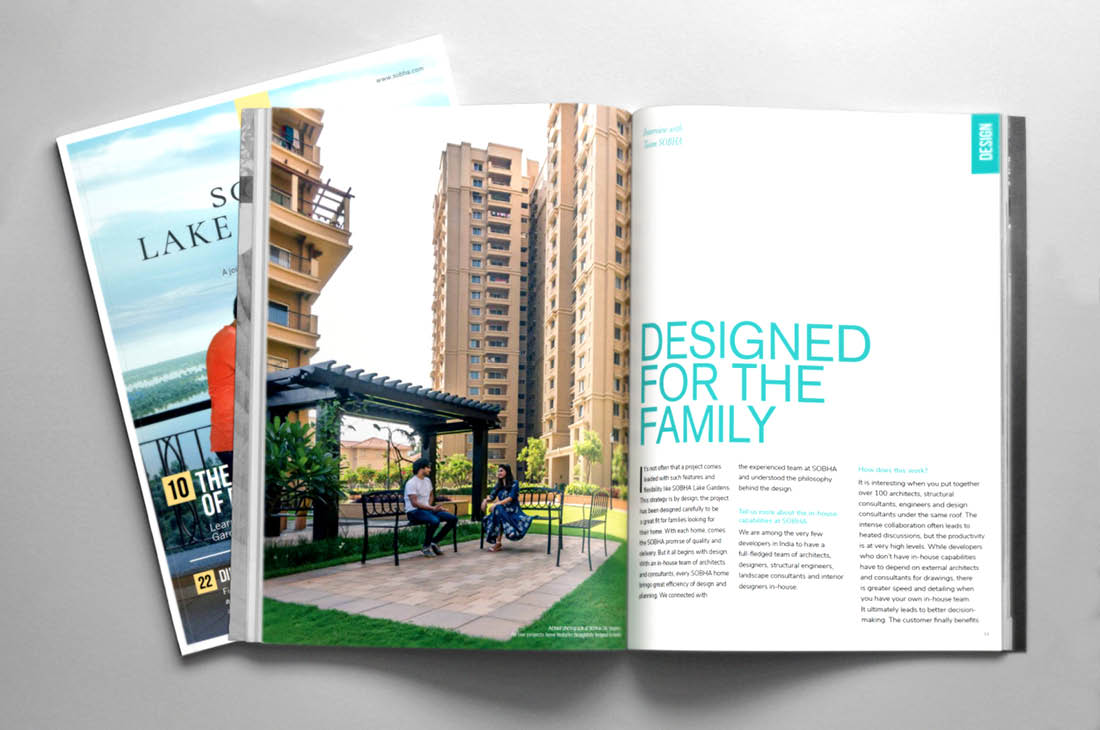 The magazine brochure looked like a lifestyle magazine
Enhancement of project plans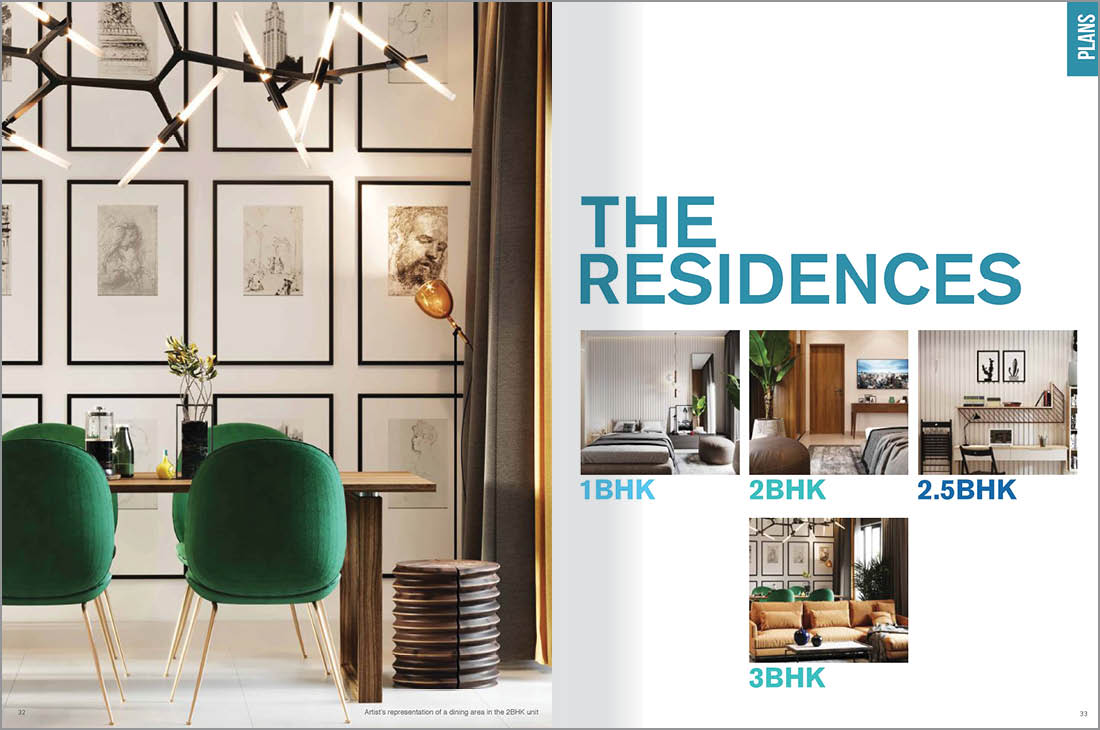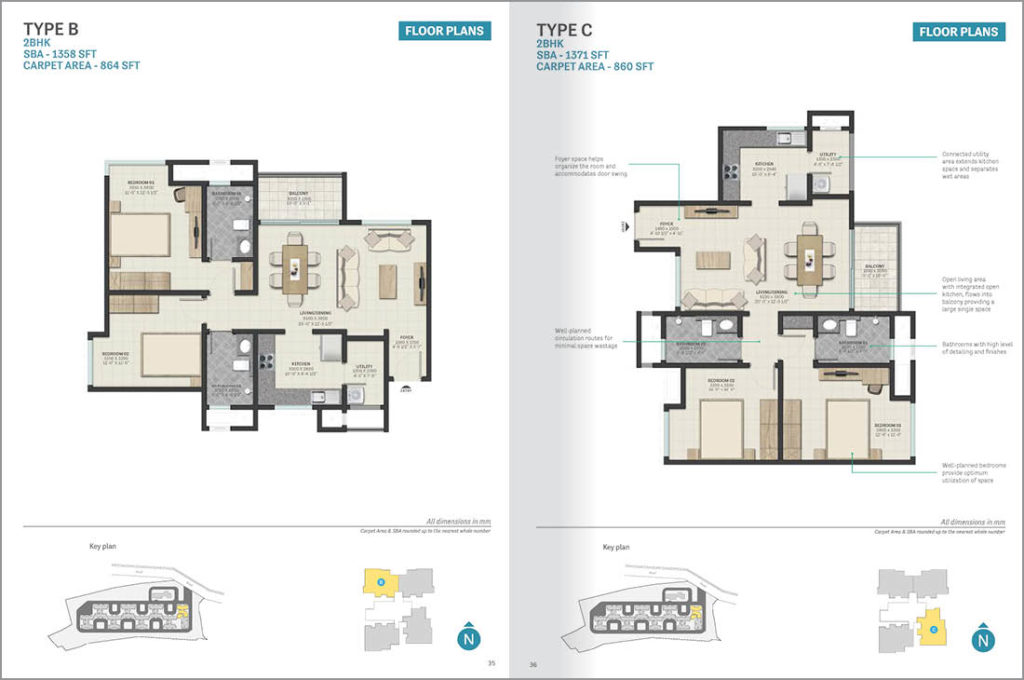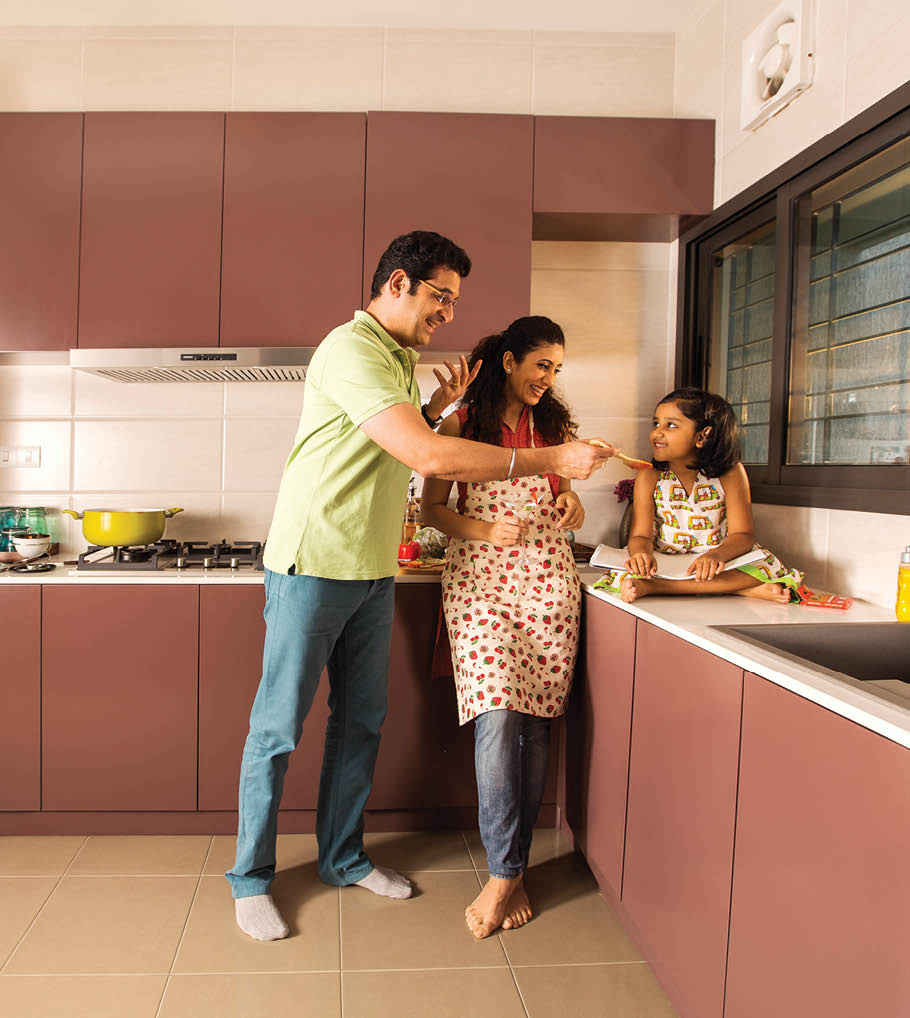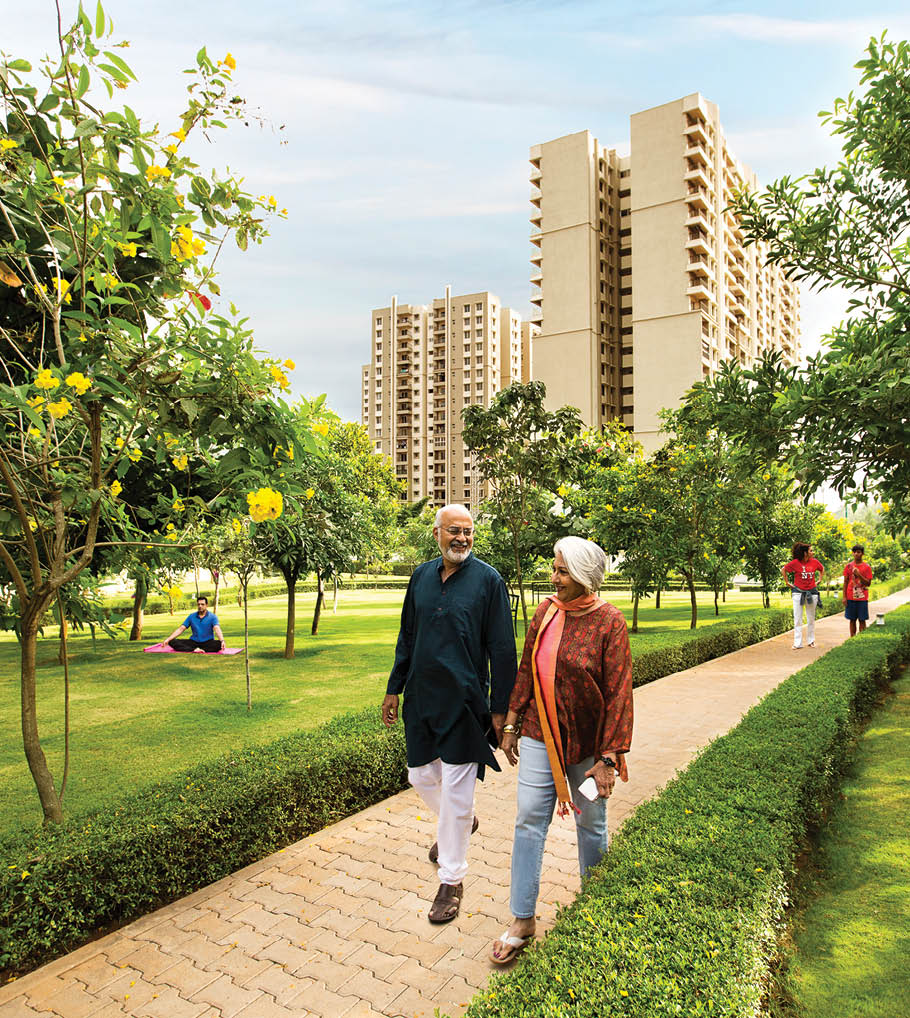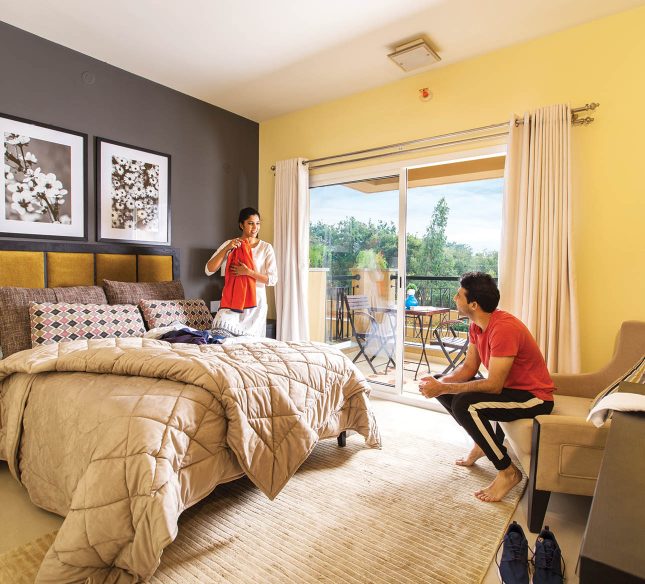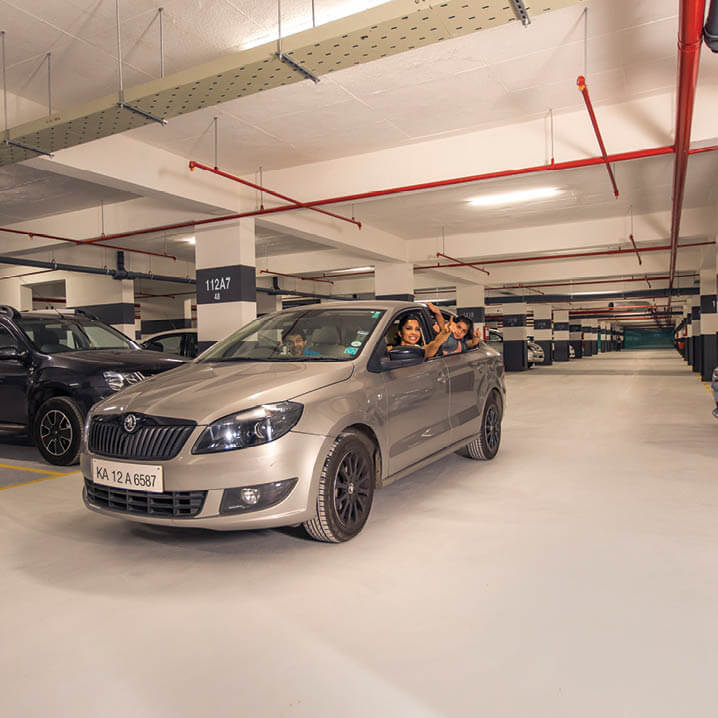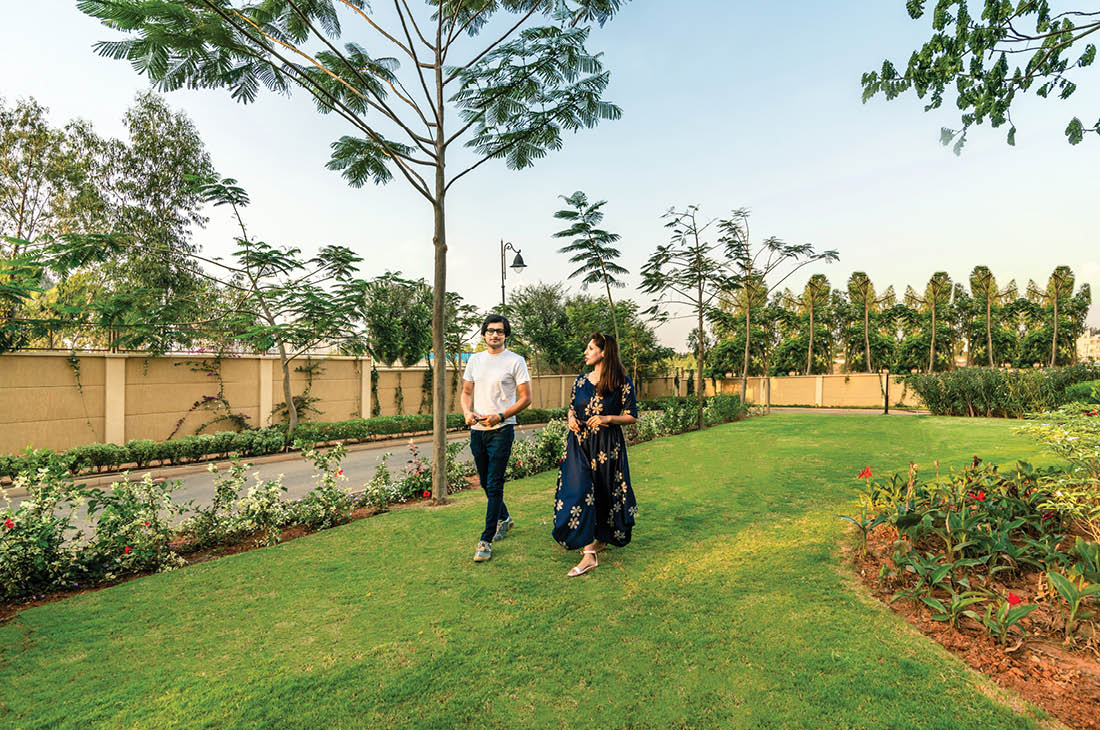 This brochure helped generate leads and sales. Digital versions of this brochure were first used to get customers to visit the experience centre, where they would be provided a detailed pitch.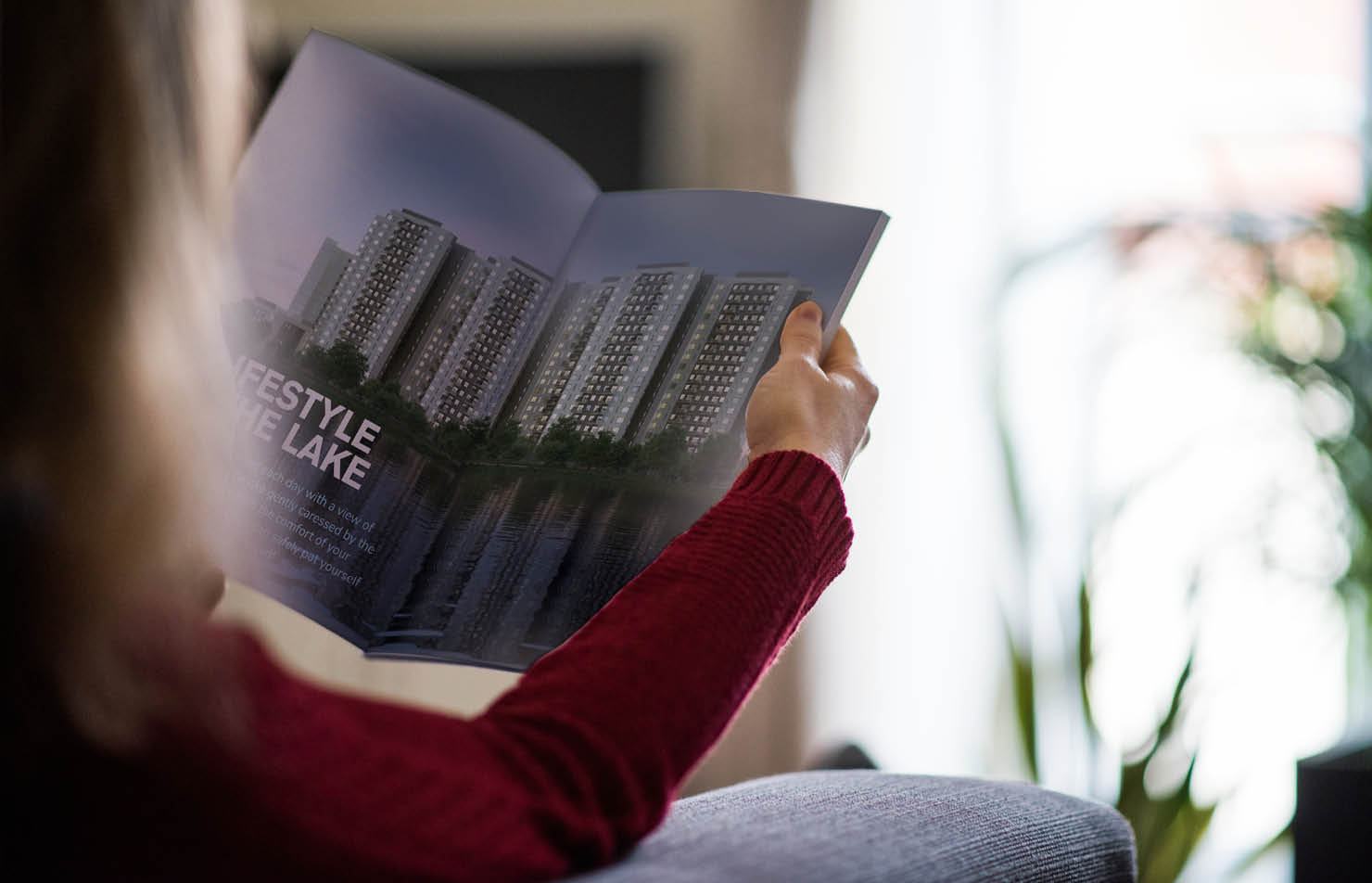 What's a magazine brochure?
Simply put, it is a brochure that gets re-styled like a magazine. That means content, visuals and photography assume avatars of those seen in magazines.
These brochures offer good engagement value to consumers who wish to be taken on a visual journey with journalistic content. For these brochures to work, content is key – minimal, illustrated with captioned photos where possible.